NABTEB Results Checker
National Business and Technical Examinations Board Result Checker
NABTEB Results Checker is accessible online at no cost. National Business and Technical Examinations Board (NABTEB) GCE result (November/December, NBC/NTC and ANBC/ANTC examinations) is out. Candidates are advised to bookmark this page to check NABTEB Results online. Below is a complete detail on how to use the NABTEB Result Checker to check your NABTEB November/December Results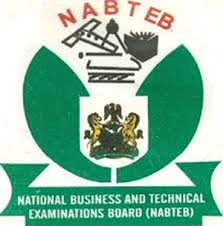 NABTEB Results Checker
The National Business and Technical Examinations Board (NABTEB) through its management has released the November/December NBC/NTC and ANBC/ANTC examinations results.
All candidates who took part in the NABTEB GCE can now check their results online using the steps outlined below.
Steps to Check NABTEB Nov/Dec Results Online
Go to NABTEB result checking portal @ http://eworld.nabtebnigeria.org/
Enter your Candidate Identification Number e.g. 38001178
Select the Type of Examination i.e. NOV/DEC.
Enter the 4 digits of your Examination Year i.e. 2021
Enter the Card Serial Number found on the reverse side of your Scratch card. The Card Serial Number has an alphabet prefix followed by digits e.g. N123456789
Enter the 12-digit Personal Identification Number (PIN) on your Scratch card eg. 012345678912
Click Submit and wait for the results window to come up.
Relevant Link: NABTEB GCE Nov/Dec Registration Guidelines
To have your NABTEB result sent to your e-mail address
Follow steps 1-6 above.
Click on the 'Send Results to E-mail' box
Enter a valid e-mail address e.g. [email protected]
Click Submit and wait for the results window to come up
How to Check NABTEB Nov/Dec Results via SMS
Send SMS in the format below:
NABTEB*Exam No*PIN*Exam Type*Exam Year To short-code 32327
For example:
To check for May/June results,
NABTEB*01001001*123456789012*MJ*2013
To check for Nov/Dec results,
NABTEB*01001001*123456789012*ND*2013
Note:
Ensure you adhere strictly to the format above. There should be no space in the message. Wait for your result to be delivered to your mobile phone via sms.
In order not to miss out on prompt updates from careerinfos.com, enter your email address below and hit the subscribe button beneath.
A confirmation link will be sent to your inbox or check your spam mails if its not in your inbox. Make sure you click the link to confirm your subscription in order not to miss any updates from this blog. All comments (related to the post above) should be dropped via the comment section below.