FUDMA Transcript & Document Verification Application Guide/Procedure
FUDMA Transcript & Document Verification Application Guide
This is a complete guide/procedure on how to apply for the Federal University Dutsin-Ma, Katsina (FUDMA) Transcript and Document Verification Online. Prospective applicants are advised to follow the procedures below to apply for FUDMA Transcript and Document verification online.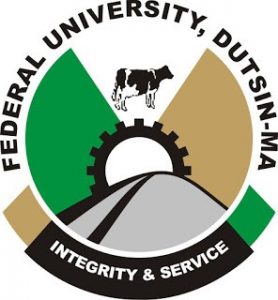 All graduates of the Federal University Dutsin-Ma Katsina (FUDMA) are hereby informed that they can now apply for their transcript collection online. Application for Federal University Dutsin-Ma (FUDMA) Transcripts and Document Verification can be done with the aid of the procedures listed below:
FUDMA Transcripts & Document Verification Process
Prospective applicants should;
1) Visit the FUDMA document verification portal page via the following link; https://www.etx-ng.com/fudma
2) Click on the Apply for Transcript button,
3) Fill the required information and Submit.
Relevant Link: FUKASHERE Transcript Application Guide
How to Apply for FUDMA Transcript/ Document Verification
Prospective applicants should;
1) Create your company's profile by filling in your company's details.
2) Confirm your details on the confirmation page.
3) Enter a student's Matric no to verify.
4) Select a document type.
5) Proceed to generate a transaction ID to be used on Quickteller.
6) After registering your profile and successful payment, you can then login to your profile.
NOTE:
1) All fields are compulsory
2) Note that courier options attracts extra fees.
3) Kindly contact the transcript office after your application has been submitted for further enquiries on the courier options
4) The university frowns at the patronage of unapproved courier services for transcript processing
5) The only approved courier service by the university management is universal parcel service (ups) and payment is made online
6) Together with your transcript fee – it is automatic. Patronage of any other courier service is at the risk of the patron.
7) Payment for transcript processing is prohibited and whosoever pay cash to anybody for transcript processing does so at his/her own risk.
In order not to miss out on prompt updates from careerinfos.com, enter your email address below and hit the subscribe button beneath.
A confirmation link will be sent to your inbox or check your spam mails if its not in your inbox. Make sure you click the link to confirm your subscription in order not to miss any updates from this blog. All comments (related to the post above) should be dropped via the comment section below.