Study And Work in New Zealand
Working While Studying In New Zealand
The desire to study and work in New Zealand is growing by the day. If you wish to enhance your education, you might want to consider studying in New Zealand. Universities, Polytechnics, Institutes of Technology, Industry Training Organizations, and Private Training Establishments are among the providers of tertiary education in New Zealand. Keep reading to learn more about Study And Work in New Zealand.
Studying In New Zealand
Education providers award diplomas, certificates, graduate and postgraduate degrees at various levels. The New Zealand Qualifications Framework lists them all. The NZQA website provides information on the various levels of qualification available and their placement on the Framework.
Scholarships In New Zealand
A scholarship can help you pay for your education and living expenses.
Scholarships, whether undergraduate or postgraduate, may relieve you of the need to work part-time, allowing you to devote more time to your studies.
The New Zealand government, other governments, educational institutions, and benefactors all give scholarships for international students, including PhD scholarships and scholarships for Masters' degrees.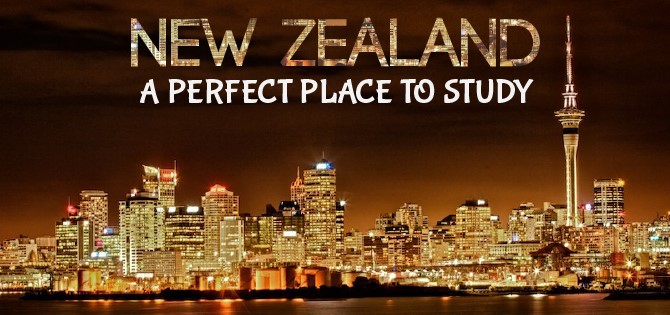 Why Study In New Zealand?
In science, commerce, and the humanities, all of New Zealand's universities provide a diverse choice of disciplines for undergraduate, master's, and doctoral (PhD) degree programs.
Some colleges provide degree programs in specialized fields such as agriculture, medicine, and engineering, among others. Many colleges have many campuses, generally in various locations, and some offer foreign programs.
Institutes of Technology and Polytechnics in New Zealand (ITPs)
There are also 18 Institutes of Technology and Polytechnics in New Zealand (ITPs). From foundational programs to entire degree programs, they provide expert and vocational education and training. Many ITPs also provide English language instruction as well as postgraduate study up to the Doctoral (PhD) level. Programs are more vocationally oriented, with a focus on hands-on experience and applicability to real-world situations. A degree earned from one of these schools has the same standing as a degree earned from a university.
Expectations From Studying In New Zealand
There are three Wānanga in Aotearoa New Zealand. These higher educational institutions provide teaching and learning environments based on Māori principles and beliefs. A lot of these institutions offer qualifications in te reo Māori (Māori language), nursing, teaching, health, business, English language and Māori arts. Wnanga offers a wide range of undergraduate and postgraduate programs, including master's and doctorate (PhD) degrees.
Admission requirements for Study in New Zealand
Scholars with backgrounds from New Zealand's high school system often require NCEA Level 3 certifications to study in New Zealand for degree programs and diplomas at Universities, Institutes of Technology, and Polytechnics.
Students from other countries who wish to study in New Zealand must be able to demonstrate that they have completed a similar University entrance level of education, which may include GCSE A levels in the UK, Hong Kong 'A' Levels, STPM/Malaysian Higher School Certificate, and Australian Matriculation Year 12 Certificate. They must also demonstrate their command of the English language.
To apply for study in New Zealand, domestic applicants over the age of 20 do not need formal qualifications.
Applying to Study in New Zealand
March through November is the academic year. Some programs may be able to start in July, and summer semester programs (January to March) may be accessible.
After you've settled on an institution and program, you'll need to fill out and return the required papers. When you are accepted, the institution will send you an 'offer of place' letter, and once you have paid the required fees, you will receive a 'confirmed offer of place' letter.
You don't need a visa if your program is shorter than 12 weeks long or if your country has a visa-free agreement with New Zealand. You may want to learn about the EU blue Card.
In all other cases, you'll need to apply for a New Zealand student visa and be able to submit the confirmed offer before you may study in New Zealand.
New Zealand Fees and allowances
Candidates with 'domestic' status have their fees paid for them by the government, albeit they must contribute roughly 30% of the program's cost. This applies exclusively to New Zealand citizens and residents with valid visas. There are various more types of persons who qualify for domestic status; for more information, visit the Ministry of Education's website.
Working While Studying In New Zealand
Working while studying might help you obtain job experience in New Zealand and provide financial assistance while you're studying abroad.
Getting hands-on experience in a New Zealand business also helps you build skills like communication, collaboration, timekeeping, interpersonal skills, and English language abilities that are applicable to the job.
To avoid jeopardizing your academic performance, balance your employment hours with your study duties, and keep in mind that certain scholarships have restrictions on the amount of hours you may work.
The careers.govt.nz website is another fantastic source of information. It features a job library where you can check for descriptions of what individuals do in that type of career. It also specifies what skills and credentials you'll need, how much money you'll make, and what employment chances there are.
Now that you are abreast about Study And Work in New Zealand, learn about scholarship opportunities in New Zealand
In order not to miss out on prompt updates from careerinfos.com, enter your email address below and hit the subscribe button beneath.
A confirmation link will be sent to your inbox or check your spam mails if its not in your inbox. Make sure you click the link to confirm your subscription in order not to miss any updates from this blog. All comments (related to the post above) should be dropped via the comment section below.