Eiffel Fully Funded Scholarship
How To Apply For Eiffel Fully Funded Scholarship
Eiffel Fully Funded Scholarship is now open for application. The French Ministry of Foreign and European Affairs is offering the Eiffel Scholarship program to individuals who are interested in studying for a degree program in France.
About The Eiffel Scholarship Programme
The Eiffel scholarship programme, launched in January 1999 by the French Ministry of Foreign and European Affairs, is aimed at foreign students whose outstanding ability has been recognised by French institutions of higher education who wish to sponsor these students for the rest of their studies.
The programme is primarily designed to provide an education in France to future decision makers in both the private sector and in the national administrations of emerging countries.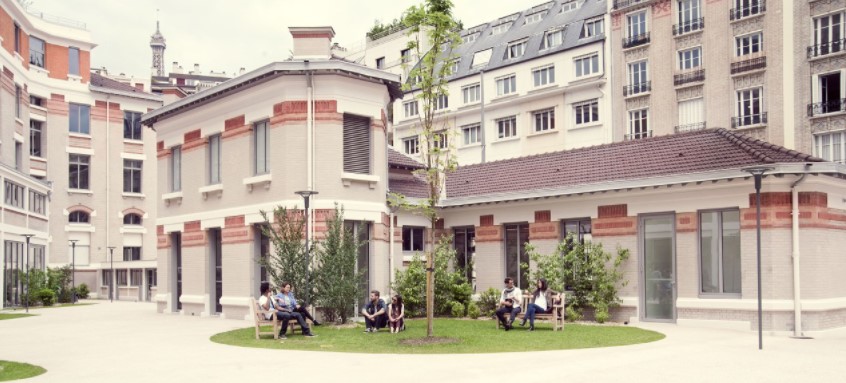 Eligibility Criteria For Eiffel Fully Funded Scholarship
To be eligible for this scholarship program, applicants must:
be International students
have completed their bachelor's degree program
be at least 30 years old on the committee date Selection; that is, born the same day or after March 12, 1988. At the doctoral level, the candidate must be 35 years old or older on the date of the selection; that is, born the same day or after the 12th of March, 1983.
have good academic records
Application Deadline: October 31st, 2021
Eligible Countries: International except France
To Be Taken At (Country): France
Type: Masters & PhD
Number Of Scholarships: Not specified
Related: Torrens University International Scholarships
Value Of Scholarship:
The Eiffel Scholarship does not cover tuition fees. Students offered a place to study at Sciences Po who receives the scholarship are therefore responsible for paying the annual tuition fees.
The monthly grant amount for Master programmes in 2022 is € 1,181, with additional benefits provided (international transport assistance, national transport assistance, insurance, housing search assistance, cultural activities.
The Eiffel scholarship consists of a monthly allowance of €1,181 (a maintenance allowance of €1,031 plus a stipend of €150). In addition, the Eiffel scholarship provides other direct benefits. Eiffel Program Guidelines (PDF, 270 Ko).
How To Apply For Eiffel Fully Funded Scholarship
Students already admitted at Sciences Po: students admitted last year who have received a conditional offer of admission or students admitted last year in their first graduate year who requested a deferral have to send their Eiffel Scholarship application by email in October 31, 2021 at the latest, by attaching the required documents: [email protected].
After admission, if shortlisted to be presented to the Eiffel committee, you will be asked to provide additional documents. The shortlisted candidates will be contacted by email for this in early December.
Documents Required For Eiffel Scholarship
CV, including information on the applicant's level (distinction/honours, ranking or position in the promotion, number of students in the promotion, diploma with information on specialization, date of the diploma, final grades). If your university does not provide ranking please mention the following information: No rank available.
Professional project, one or two pages. The applicant must explain the reasons for studying in France as opposed to their home country, their interest for the selected programme and how this will help them achieve their career goals and objectives.
Academic transcripts all of the years of higher education (including periods spent abroad on exchange programmes)
ID/passport.
Language test certificates (french and/or english) if necessary
Visit Sciences Po official website for addition information and to apply.
You might want to explore other scholarship opportunities in Europe.
In order not to miss out on prompt updates from careerinfos.com, enter your email address below and hit the subscribe button beneath.
A confirmation link will be sent to your inbox or check your spam mails if its not in your inbox. Make sure you click the link to confirm your subscription in order not to miss any updates from this blog. All comments (related to the post above) should be dropped via the comment section below.