Courses Offered In The University of Lagos
List of Faculties And Courses Offered in The University of Lagos (UNILAG)
Courses Offered In The University of Lagos are detailed below. See List of Faculties And Courses Offered in The University of Lagos (UNILAG)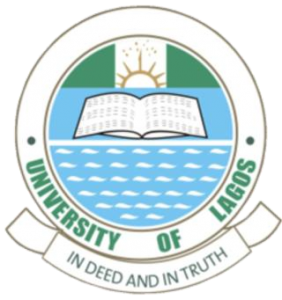 The University of Lagos (UNILAG) is federal government owned and operated Nigerian university, duly accredited and recognised by the National University Commission (NUC).
The University has twelve (12) faculties which offers a number of accredited courses and seven (7) Institutes/Colleges which run accredited programmes..
This Article captures the list of all the faculties and courses offered in the University of Lagos (UNILAG) as well as the list of all the Institute/Colleges therein.
IMPORTANT: UNILAG Admission Requirements
List of Faculties And Courses Offered In University of Lagos (UNILAG)
FACULTY OF ART
Course(s) Offered
English Language And Literature
History And Strategic Studies
Chinese Studies
Russian
French
Yoruba
Igbo
Philosophy
Creative Arts
FACULTY OF BASIC MEDICAL SCIENCE
Course(s) Offered
Radiography
Medical Laboratory Sciences
Physiotherapy
Physiology
Nursing
Pharmacology
FACULTY OF EDUCATION
Course(s) Offered
Technical Education
Education And Integrated Sciences
Human Kinetics
Education And Igbo
Home Economics And Education
Guidance & Counseling
Educational Administration
Early Childhood Education
Education And History
Adult Education
Education And Geography
Education & Christian Religious Studies
Education And Chemistry
Business Education
Education And Biology
Education & Yoruba
Education And French
Education & Physics
Education & Mathematics
Education And English Language
Education & Islamic Studies
Education & Economics
FACULTY OF SCIENCE
Course(s) Offered
Zoology
Physics
Microbiology
Mathematics
Marine Biology
Geophysics
Geology
Computer Sciences
Chemistry
Cell Biology & Genetics
Botany
Biochemistry
FACULTY OF LAW
Course(s) Offered
Law
FACULTY OF MEDICINE
Course(s) Offered
Medicine and Surgery
FACULTY OF DENTAL SCIENCES
Course(s) Offered
Dentistry
FACULTY OF 
PHARMACY
Course(s) Offered
Pharmacy
FACULTY OF ENGINEERING
Course(s) Offered
Systems Engineering
Petroleum And Gas Engineering
Metallurgical And Material Engineering
Mechanical Engineering
Electrical/Electronic Engineering
Computer Engineering
Civil and Environmental Engineering
Chemical Engineering
FACULTY OF ENVIRONMENTAL SCIENCES
Course(s) Offered
Architecture
Urban And Regional Planning
Surveying And Geoinformation
Quantity Surveying
Estate Management
Building
Faculty Of Management Sciences
Course(s) Offered
Insurance
Industrial Relations And Personnel Management
Business Administration
Actuarial Science
Accountancy/Accounting
Agriculture
Fisheries
FACULTY OF SOCIAL SCIENCES
Course(s) Offered
Sociology
Social Work
Psychology
Political Sciences
Mass Communication
Geography
Finance
Economics
IMPORTANT: JAMB Cut Off Mark
Institute/Colleges in The University of Lagos (UNILAG)
College of Medicine
Institute of Africa and Diaspora Studies
Confucius Institute
Distance Learning Institute
Institute of Maritime Studies
School of Postgraduate Studies
Institute of Continuing Education
In order not to miss out on prompt updates from careerinfos.com, enter your email address below and hit the subscribe button beneath.
A confirmation link will be sent to your inbox or check your spam mails if its not in your inbox. Make sure you click the link to confirm your subscription in order not to miss any updates from this blog. All comments (related to the post above) should be dropped via the comment section below.