How to Get a Work Visa in Dubai 2023
How To Apply For A Work Visa In Dubai
For expats wishing to work overseas and earn a lot of money, Dubai is a fantastic choice. There is a demand for qualified personnel in the most populous, modern, and liberal Emirate. If you are not a citizen of the United Arab Emirates, you will need to apply for a work visa in order to work in Dubai.
If you have a job in the UAE, this form of resident visa is relatively straightforward to get. Unfortunately, the global slump has had an impact on even opulent Dubai, as well as the UAE as a whole. As a result, the government has imposed foreign worker quotas, making it more difficult for expats to secure jobs.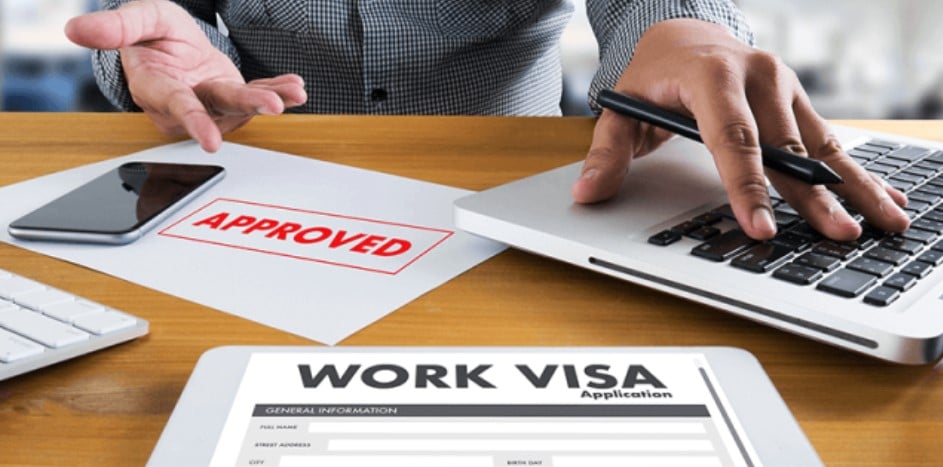 Secure a Residency Visa
It's not a smart idea to immigrate to Dubai unless you already have a job lined up. Make sure you have a formal contract or a letter of employment from a Dubai employer. You will not be given residency until you have a job, which is necessary for everything else. You will be unable to obtain a work permit, open a bank account, rent a home, obtain a driver's license, or purchase a vehicle.
There are various types of residence permits available:
UAE Residency Visas

Type
Validity Period
Investor Visa
Up to three years
Family Visa
Up to two years
Employment Visa
Up to two years
Student Visa
One year
Domestic Helpers Visa
One year
Requirement For A Residency Visa
If you have a job in Dubai, your company will normally arrange for your residence visa and work permits, as well as cover any charges.
However, in order to submit your application for a resident visa, you will need to provide the following items:
employment permit issued by the Ministry of Labour
completed application form
original and a copy of your passport
copy of the company's valid commercial licence
multiple passport-sized photos
copy of a valid company card
application fee
Undergo a Health Check
You'll have to go through a rigorous medical examination at a government hospital or clinic before your visa may be approved. Blood tests and a chest X-ray are part of the process. Your application will be denied and you will be deported immediately if you test positive for any communicable illnesses, such as leprosy, tuberculosis, HIV, or AIDS.
Apply for a Work Permit
You must apply for a work permit after receiving your work visa. Your employer will take care of this for you and cover all expenses. All work permit forms, as well as the contents of your job contract, must be written in Arabic.
You'll need the following to get a work permit:
Valid passport with at least six months' validity
Residency visa
Qualification that is required in the UAE
The following documents must be submitted with your work visa application:
A current photograph of yourself
Valid health certificate
Three copies of your employment contract, signed by you and your employer
Your passport and residency visa
A copy of your employer's company trade licence
Copies of your professional qualifications
What To Avoid
Please be aware that if you have previously obtained a work visa in Dubai and have not revoked it, you may be detained upon your return to the UAE. As a result, make sure to revoke your work visa before leaving the country.
High-points On Applying For A Working Visa In Dubai
When you consider all of the processes that must be done and the country's sponsorship structure, it's a tough process. However, because your company will manage the majority of the procedure for you and will be well-versed in it, you will not have to deal with any of the bureaucratic complexities.
Have you worked in Dubai before? How did you go about obtaining a work visa? Please share your thoughts in the comments box below.
In order not to miss out on prompt updates from careerinfos.com, enter your email address below and hit the subscribe button beneath.
A confirmation link will be sent to your inbox or check your spam mails if its not in your inbox. Make sure you click the link to confirm your subscription in order not to miss any updates from this blog. All comments (related to the post above) should be dropped via the comment section below.