Highest-Paying Jobs in Dubai
Insights On Top Paying Jobs In Dubai
Dubai has developed itself as one of the world's most important cities in a very short period of time. Because of its towering contemporary architecture, elegant lodgings, great cuisine, and a shopper's paradise that includes everything from traditional marketplaces to high-end shopping malls, it has become a well-known tourism destination. It certainly doesn't hurt that it has a long list of high-profile celebrities who have made the city their home. Continue reading to learn about highest-paying jobs in Dubai
Dubai As A Destination Hub
Of all, such high-rise apartments and expensive residences aren't only for celebrities. Dubai has drawn a constant stream of ambitious people and huge organizations wanting to capitalize on new markets and possibilities as a fast developing worldwide commercial hub. We're presuming that if you're reading this, you're thinking of making a smart move to the UAE.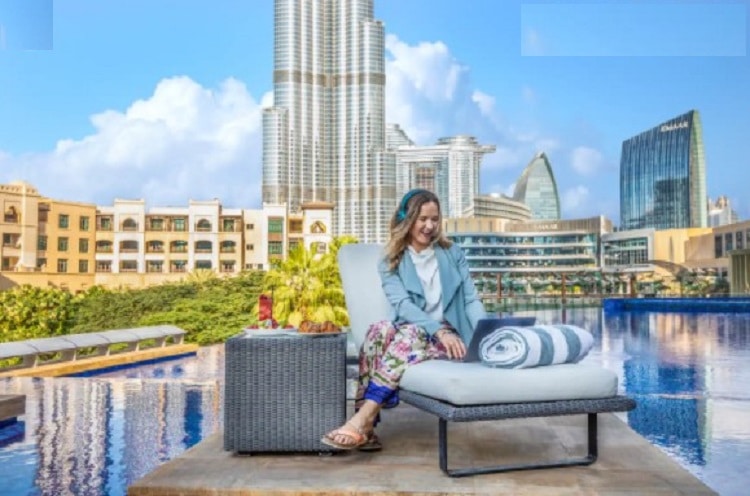 Tips For Working In Dubai
One of the most important things to remember when working abroad is to have a job before you go. This is especially true in Dubai, where obtaining both a resident visa and a work visa in Dubai requires the assistance of a sponsoring employer. To make the relocation worthwhile, you'll need to locate a position that not only fits your abilities and gives you significant work experience, but also pays well. With this in mind, you may land yourself in one of the highest-paying jobs in Dubai.
Highest-Paying Jobs in Dubai
To that aim, we've compiled a list of highest-paying jobs in Dubai. It should offer you an indication of which industries are the most profitable, as well as if your combination of education and abilities will enable you to land one of the finest jobs.
List of Highest-Paying Jobs in Dubai

S/N
Job Title
Average Salary
USD Equivalent
1
Operations manager
AED 210,800
$57,400
2
Business Development Manager
AED 185,400
$50,500
3
Project Engineer
AED 121,900
$33,200
4
Civil Engineer
AED 88,000
$24,000
5
Electrical Engineer
AED 85,000
$23,100
6
Mechanical Engineer
AED 79,300
$21,600
7
Accountant
AED 60,000
$16,600
Source: PayScale
1. Operations Manager
Average salary: AED 210,800 ($57,400)
The highest-paying occupations in Dubai, as you've undoubtedly observed from our list, are those with the greatest responsibilities. Operations managers ensure that everything in the firm is running at maximum efficiency and profit. They may be in charge of hiring, workflow, manufacturing, and department budgets.
You may specialize in one area, such as all staffing, training, legal concerns, and HR efficiency, depending on the company.
Requirement for the role of an Operations Manager
You'll need good organizational, communication, and time management abilities no matter what department or industry you work in.
While a bachelor's degree in business or a similar discipline is required for some operations management roles in Dubai, most firms are more interested in your industry experience. You should emphasize your related job experience and successes in simplifying and optimizing those operations while building your executive CV.
2. Business Development manager
Average salary: AED 185,400 ($50,500)
business development manager is in charge of raising a company's profile and extending its client base. You'll be in charge of sales and marketing, but you'll also be in charge of establishing and sustaining new business partnerships, as well as maintaining and strengthening current ones. Business development managers must have exceptional persuading and negotiating skills.
Requirement for the role of a Business Development Manager
Because stepping into a new nation is difficult, businesses would prefer someone who already has relationships and experience working in Dubai or elsewhere in the area. Fluency in both English and Arabic is also required for many occupations.
In other countries, you may have worked your way up to the position of development manager through years of sales or marketing expertise. Employers in Dubai usually want applicants with a bachelor's degree in business, marketing, or a comparable discipline, depending on the sector and size of the organization. For this challenging position, some employers even need a master's degree.
3. Project Engineer
Average salary: AED 121,900 ($33,200)
Project engineers can come from a number of engineering backgrounds, including the three we've discussed so far. You won't only be approving budgets and directing work teams on significant building, design, or manufacturing projects in this supervisory job. You'll also need the necessary experience to go through all aspects of the project and come up with answers to any issues that arise.
Requirement for the role of a Project Engineer
For a position as a project engineer, you'll normally need a bachelor's degree in engineering and a lot of experience. Good interpersonal skills and strong leadership are required because you will be interacting with multiple different departments as well as being the boss. Additional language skills are also beneficial and may be necessary for some positions.
4. Civil Engineer
Average salary: AED 88,000 ($24,000)
Dubai is a vast, contemporary metropolis erected in the middle of a desert, a marvel of design, architecture, and engineering that includes the world's tallest structure, one of the world's largest shopping malls, and man-made islands visible from space. Civil engineers, who determine the feasibility, environmental effect, structural integrity, and safety of a city's infrastructure, have played a significant role in Dubai's growth.
Requirement for the role of a Civil Engineer
A bachelor's degree in civil engineering is required, although a master's degree is generally preferable. To become a civil engineer, you must devote a significant amount of time to education, hands-on training, and experience. Employers in Dubai would expect you to be conversant with local legislation and construction requirements in addition to technical abilities. Some people may request you join the Society of Engineers in the United Arab Emirates.
5. Electrical Engineer
Average salary: AED 85,000 ($23,100)
Electrical engineers frequently collaborate with mechanical engineers to develop and manufacture the electrical components that power the machines that their colleagues have created. Electrical engineers may develop, install, and verify products for telecommunications and navigation systems in addition to engineering components in the automotive, aviation, and medical areas.
Requirement for the role of a Electrical Engineer
A bachelor's degree in electrical engineering or a closely related engineering subject is required for this position.
An electrical engineer must possess a wide range of technical and soft abilities. Critical thinking, communication, and creativity, in addition to a grasp of electrical circuits and computer code, are highly prized. Because complicated tasks and impending deadlines are a regular part of an electrical engineer's day, many job listings in Dubai specify organizational and time management abilities.
6. Mechanical Engineer
Average salary: AED 79,300 ($21.600)
Engineering is one of the most profitable job options in Dubai, as you can see from our list. Mechanical engineers study, design, and construct anything mechanical. Obviously, the city's automotive and aviation sectors will bring a plethora of work opportunities, but that's not all.
Many parts of building construction, such as heating and ventilation systems, electrical generators, and elevators, are handled by mechanical engineers. You can work in the medical field, creating medical gadgets and equipment, in addition to Dubai's continuous building boom.
Requirement for the role of a Mechanical Engineer
A bachelor's degree in mechanical engineering is required, and many students continue on to get a master's degree. Potential employers will be searching for problem-solving, creativity, and collaborative abilities in addition to mathematical and mechanical knowledge.
7. Accountant
Average salary: AED 60,900 ($16,600)
Although oil wealth aided Dubai's rise and prosperity, the emirate's economy now relies heavily on tourism, aviation, and real estate. Accounting jobs are available since businesses in all areas want someone to handle their money.
Requirement for the role of an Accountant
Those wishing to pursue a career as an accountant must be proficient in not just fundamental mathematics but also a range of spreadsheet and database tools. Because the modern accountant may be relied upon to perform extensive financial analysis, an analytical mind capable of problem-solving and critical thinking is also required.
Just keep in mind that Dubai isn't the best spot to start your accounting profession. Because the market is so competitive in Dubai, many firms prefer to hire chartered or qualified accountants with at least a few years of experience. Those with greater experience and certifications, of course, have a better chance at the top salary, with a position as a management accountant possibly paying two to four times as much per month as a more generalized accounting role.
We hope that this list of Dubai's highest-paying jobs has given you a better understanding of the labor market and the options available. If you've made the decision to move to Dubai, you should read our guide on working in the UAE.
In order not to miss out on prompt updates from careerinfos.com, enter your email address below and hit the subscribe button beneath.
A confirmation link will be sent to your inbox or check your spam mails if its not in your inbox. Make sure you click the link to confirm your subscription in order not to miss any updates from this blog. All comments (related to the post above) should be dropped via the comment section below.