Horatio Alger Undergraduate Scholarships in USA for 2023/2024
Apply for Horatio Alger Undergraduate Scholarships
Horatio Alger Undergraduate Scholarships in USA for 2023/2024 academic session open for application. In this article we will explain in details about this scholarship, its worth, eligibility and step by step application process.
About Horatio Alger Undergraduate Scholarships
Horatio Alger Undergraduate Scholarships are fully funded scholarships for American students. As one of the nation's largest college financial aid programs in the country, the scholarship Program is one of the major scholarship programs nationally that particularly assist high school students who have encountered and overcome great obstacles in their young lives.
The scholarships are also financed by Horatio Alger members who, like the students, have faced obstacles but have persevered to become great business and civic leaders.
Qualified students from all fifty states, the District of Columbia, and Puerto Rico are eligible for the awards. National Scholars get an all-expenses-paid travel to Washington, D.C. during their senior year to attend the National Scholars Conference. To be eligible for the prize, candidates must attend the National Scholars Conference.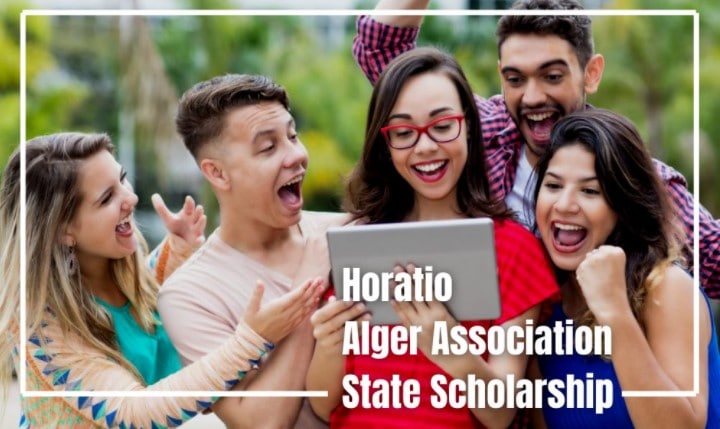 Worth of Scholarship
Horatio Alger Undergraduate Scholarships provides each scholar with:
The scholarship grant $25,000 to 106 students for four years of undergraduate studies at any college of USA.
The scholarship is also awarded to 106 applicants who are willing to enter a college in the United States.
Related: Elks National Foundation Scholarships Program
Eligibility Criteria
To be eligible to apply for the scholarship, applicants must meet the following criteria:
Be enrolled full time as a high school junior in the United States
Exhibit a strong commitment to pursue and complete a bachelor's degree at an accredited non-profit public or private institution in the United States (students may start their studies at a two-year institution and then transfer to a four-year institution)
Must demonstrate critical financial need ($55,000 or lower adjusted gross family income is required)
You should be involved in co-curricular and community service activities
Display integrity and perseverance in overcoming adversity
Maintain a minimum grade point average (GPA) of 2.0; and
How to Apply for Horatio Alger Undergraduate Scholarships
Please follow the following instruction to apply for scholarships:
Interested candidates should the visit Horatio Alger Association official website to apply
Application Deadline
The undergraduate application will be available from December – March 15.
You may want to explore other U.S scholarships for international students.
In order not to miss out on prompt updates from careerinfos.com, enter your email address below and hit the subscribe button beneath.
A confirmation link will be sent to your inbox or check your spam mails if its not in your inbox. Make sure you click the link to confirm your subscription in order not to miss any updates from this blog. All comments (related to the post above) should be dropped via the comment section below.