International Students Scholarships At Concord University
Apply For International Students Scholarships To Study In USA
International Students Scholarships is currently open for application for the 2022 academic session at Concord University in USA.
This is a fantastic news if you intend to study in USA! International Students Scholarships is currently open to applications from International Students. In this post we will outline the worth of the scholarship, eligibility and application procedure in detail.
International Students Scholarships
The Concord University, USA is awarding an exciting scholarship opportunity valued at $4,000-$6,000 to individuals who are interested in studying a degree program at the Institution.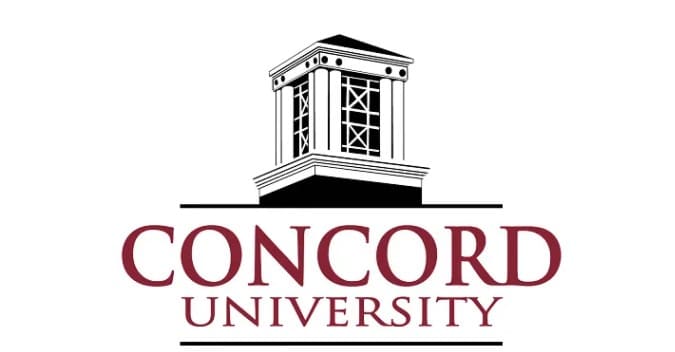 Freshman Scholarships 2022 – 2023

Scholarship
GPA Range
Amount
International Deans Scholarship
3.0 – 3.49
$5,000
International Presidential Scholarship
3.5 – 4.0
$7,000
EducationUSA Scholarship***
3.0 – 4.0
$6,000
*Requires proof of enrollment from EducationUSA advisor and does not combine with other merit scholarships
Freshman with Tuition Reduction

Scholarship
GPA Range
Amount
International Deans Scholarship
3.0 – 3.49
$3,500
International Presidential Scholarship
3.5 – 4.0
$5,000
EducationUSA Scholarship***
3.0 – 4.0
$4,000
*Tuition Reduction is only available for international students transferring from US high schools or colleges.
Concord University
At Concord University, academic scholarships are based on academic ability. Need based scholarships are not available. All applicants are reviewed for academic scholarships during the admission process, and awards are noted in yearly amounts. Limited amount of scholarships are available, and Concord University reserves the right to close the scholarship window if funds have been claimed.
Why Study At Concord University?
Through innovative teaching and learning, intellectual and creative activities, and community service and civic engagement, the university improve student lives and careers.
Related: Trinity University Student Scholarships
Eligibility Criteria
Applicants must have a GPA of 3.0-4.0.
First-Year applicants must have at least a 2.0 grade-point average and either a composite ACT score of 18 or a combined SAT score of 960.
Students must keep a 2.5 cumulative GPA and pass 24 credit hours in order to renew scholarships each year. All freshman scholarships are renewable for 4 years.
How To Apply For International Students Scholarships
Interested and qualified applicants should visit Concord University Scholarship page for additional information and to apply for the International Students Scholarships
Application Deadline
Applications are taken into consideration on a rolling admissions basis. However, international students are required to have submitted their applications by July 1, 2022.
You may want to explore other U.S Scholarships for International Students
In order not to miss out on prompt updates from careerinfos.com, enter your email address below and hit the subscribe button beneath.
A confirmation link will be sent to your inbox or check your spam mails if its not in your inbox. Make sure you click the link to confirm your subscription in order not to miss any updates from this blog. All comments (related to the post above) should be dropped via the comment section below.