IELTS Comprehensive Guide 2023
IELTS Concise Guide For Test Takers
If you are a student who wishes to study in an English-speaking nation, you may be aware that evidence of English competence is required. IELTS is a widely popular English proficiency exam that is taken by over 3 million people all over the world. There are various queries about the exam, such as how long does the IELTS certificate last? Learn more about IELTS Comprehensive Guide
IELTS Comprehensive Guide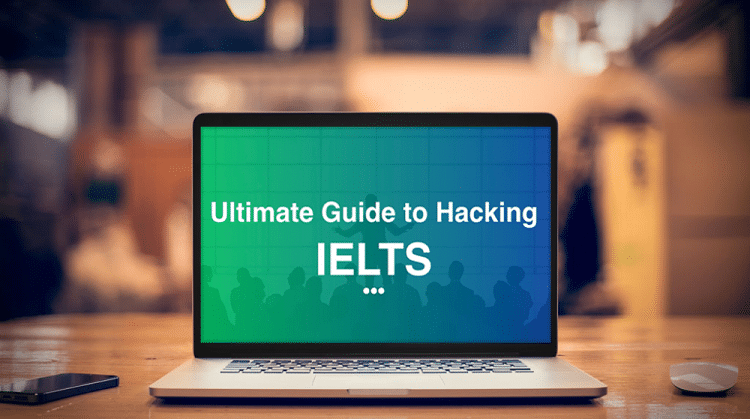 What Is IELTS?
IELTS stands for International English Language Testing System in its complete form. It is organized by the British Council in collaboration with the IDP and Cambridge English Language Assessment. International candidates take it to demonstrate their English language proficiency in order to gain admission to universities abroad or to migrate.
Just like TOEFL, IELTS is generally recognised by institutions in the United Kingdom, Canada, the United States, Australia, and New Zealand. The exam assesses the candidate's English proficiency (Listening, Speaking, Reading and Writing).
Why IELTS?
In basic terms, a high IELTS score indicates that you would have no communication difficulties while in the nation. It also ensures that you will comprehend the course material and be able to finish the program without difficulty in English. Learn more about Exams that qualifies you to study abroad.
How Long Is IELTS Score Valid?
Because IELTS is given in both online and offline formats, the results are announced at different times. The result for the online mode is available in 5 to 7 days, while the result for the offline method takes 13 days from the day of the test.
The validity period for the IELTS exam is two years from the date of the results publication.
After two years from the date of the result, the IELTS score would be declared invalid.
IELTS Exam: How Many Times Can You Take It?
Furthermore, because the IELTS exam is given 48 times a year (4 times a month), students can take it as many times as they like and utilize the most recent score to prolong the validity term.
IELTS Exam Pattern
The IELTS exam is divided into 4 sections. They really are.
Listening Section
Reading Section
Writing Section
Speaking Section
IELTS Listening Section
The listening section consists of 4 parts.
Each section has 10 questions and can only be heard once.
Conversations or a person conversing about ordinary events and academic themes are included in parts 1, 2, 3, and 4.
The time duration is 40 minutes.
The questions are timed to coincide with the dialogue you'll be hearing.
IELTS Reading Section
This exam's reading section is divided into three parts.
All the topics are of general interest to students.
Question kinds include multiple-choice, short-answer, identifying facts, labeling diagrams, and completing a summary, among others.
It comprises of 40 questions that are meant to assess a variety of reading abilities.
The session will last 60 minutes.
IELTS Writing Section
There are two tasks in the writing section.
In task 1, you must explain in your own words a graph, table, chart, map, pie chart, or any other diagram.
There are 150 words in all.
The first activity will take you 20 minutes to complete.
In task 2, you must also compose a whole essay on a particular topic in a clear manner.
There are 250 words in all.
The second task will take you 40 minutes to complete.
IELTS Speaking Section
The speaking section of the IELTS exam is also performed face to face with the examiner.
This might happen either before or after the exam.
This usually include talking about yourself and the examiner's topics.
If there is ever a request to review the whole session, it is recorded.
What Does IELTS Band Score Mean?
IELTS total score ranges from 0 (lowest) to 9 (highest). Aggregating different scores from different sections calculate this total IELTS score.
To get admission to top tier universities abroad, you must strive to score a band of 6 and higher.
IELTS Band Scores

BANDS
REMARK
9
Expert user
8
Very good user
7
Good user
6
Competent user
5
Modest user
4
Limited user
3
Extremely limited user
2
Intermittent user
1
Non-user
0
Did not take the test
How Much Is IELTS Exam Fees?
The IELTS test fee is fixed in the local currency of each market, allowing it to vary by nation and obviating the need for foreign currency exchange. IELTS test costs between $245 and $255 USD.
The price for the exam is the same whether you take IELTS General Training or IELTS Academic.
There is no separate registration fee or payment processing fee. There is also no late payment fee.
How Can I Register For IELTS
You must create an account and register for the IELTS exam by visiting the IELTS official registration website. On the website, you can see the exam dates and test centers from which to pick.
Facts To Note About IELTS
Overall, IELTS is a critical and widely used test, with over 3 million students taking it each year. Achieving a decent result requires preparation and perseverance. In general, it's a good idea to look at the websites of the universities you're interested in to see what language proficiency tests they accept and what the minimum score requirements are. As a result, being clear about what you're preparing for and what's expected of you is a good idea.
Have you taken the IELTS test before? Please share your experiences in the comments area below so that readers can have a better understanding of the IELTS Comprehensive Guide.
In order not to miss out on prompt updates from careerinfos.com, enter your email address below and hit the subscribe button beneath.
A confirmation link will be sent to your inbox or check your spam mails if its not in your inbox. Make sure you click the link to confirm your subscription in order not to miss any updates from this blog. All comments (related to the post above) should be dropped via the comment section below.