How To Immigrate To Australia
Ways to Migrate to Australia
How to immigrate to Australia is asked by most individuals who wants to move to Australia. Immigrating to Australia could be daunting task at times. Australia is a popular destination for migrants. There are four ways for relocating to Australia. The country boasts excellent educational institutions, a strong economy, and a high standard of living — everything a migrant seeks. If you're thinking about how to immigrate to Australia, keep reading to learn more.
How To Immigrate To Australia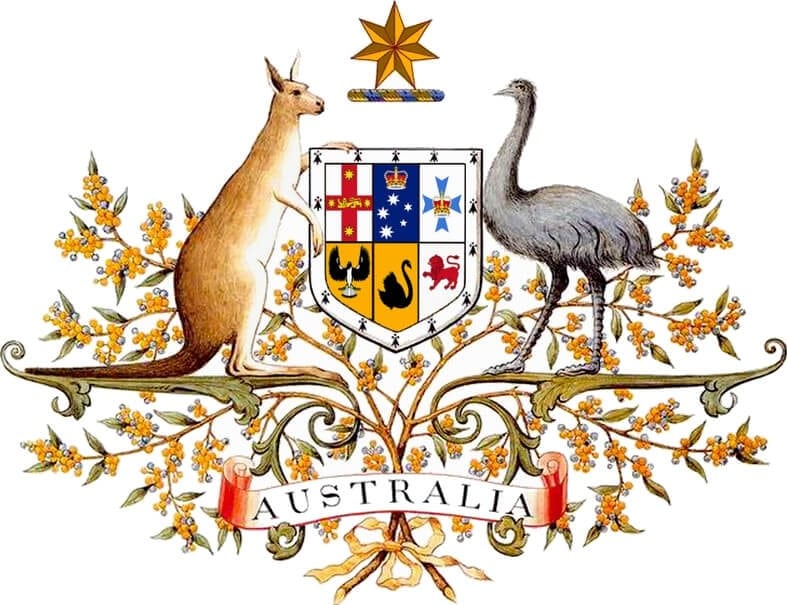 About Australia Migration
Australia is a famous tourist destination as well as a destination for migrants.
Each year, Australia accommodates up to 200,000 migrants. This comprises both adults and children who come to Australia through the family and skill streams. Continue reading to learn how to immigrate to Australia.
Why Migrate to Australia?
The country has everything a person could ever desire. Australia has a diverse range of habitats, from tropical rainforests to sandy beaches, as well as the lowest levels of air pollution in the world. It is a diverse, inclusive society with numerous career prospects and over 1200 higher education institutions. You may want to explore scholarships in Australia. Australians are proud of their work-life balance, and there's always something fresh to see and do. So, what are your options for migrating to Australia?
Ways to Migrate to Australia
There are several options for relocating to Australia. Working and skill visas, studying and training visas, family visas, and other miscellaneous visas are among the Australian visa types accessible to migrants. Learn about how to immigrate to Australia via Australia immigration route.
Australia Immigration Route
Working and Skill Visas
Student and Training Visas
Family Visas
Naturalization
Working And Skill Visas
People come to Australia for a variety of reasons, including better work opportunities. An individual must be employed in a position that is included on Australia's skilled professions list to be eligible for a skilled visa. Other requirements must be satisfied, such as:
The candidate must be under the age of 45.
Candidates must be able to communicate in English and possess the requisite abilities to operate in the selected field.
The applicant must be in decent physical condition.
Candidates must be of strong moral character and have no criminal history.
Migration Point System
For migration, Australia uses a point system. A minimum score of 60 points is required to be qualified for the General Skilled Migration program. This score is based on a number of factors, including age, IELTS score, job history, educational credentials, and the qualifications and abilities of the spouse. This point system is broken down below.
Australia Migration Point System

Category
Breakup
Points
Age
18-24
25
25-32
30
33-39
25
40-44
15
IELTS score
IELTS score >=8
20
IELTS score >=7
10
IELTS score >=6
0
Skilled employment outside Australia
3 years of skilled employment outside Australia
5
5 years of skilled employment outside Australia
10
8 years of skilled employment outside Australia
15
Skilled employment in Australia
1 year of skilled employment in Australia
5
3 years of skilled employment in Australia
10
5 years of skilled employment in Australia
15
8 years of skilled employment in Australia
20
Educational Qualifications
Award or qualification recognised by the assessing authority in the assessment of the skilled occupation
10
Australian Diploma or trade qualification
10
Bachelor's or Master's degree
15
Doctorate
20
Any degree, diploma, or trade qualification earned in Australia after at least 2 years of study
5
Community language skills
NAATI recognised translator/interpreter level skills in a community language
5
Spouse/partner skills and qualifications
Spouse/partner meets basic requirements
5
Student And Training Visas
Students of all ages can travel to Australia and study full-time on an Australian student visa. To be eligible for this visa, you must meet the following Australia Visa requirements:
The candidate must be 6 years old or older.
A guaranteed spot in a reputable educational institution
Valid medical insurance policy
If the candidate is over the age of 18, they must be able to communicate in English and have the financial means to live independently.
Parental approval and appropriate welfare arrangements are required for students under the age of eighteen.
The candidate can stay in Australia for the duration of their degree on a student visa. It may be given for a period of up to five years in exceptional situations. After their study begins, international students are allowed to work for up to 40 hours a fortnight. On a student visa, some family members are permitted to accompany the applicant.
A training visa allows people to come to Australia for a short period of time. This visa allows the holder to engage in workplace training to improve their abilities as well as professional development training programs in Australia.
Eligibility Criteria For An Australian Student Visa
A sponsor must nominate or invite the candidate, who must be at least 18 years old.
The visa is valid for a period of two years.
To extend the visa, you must submit a new application before the existing visa's validity expires. On a training visa, some family members can accompany the applicant to Australia.
Family Visas
Australia offers a variety of visas to assist Australian people in bringing their spouses, children, parents, and other relatives to the country. Learn more about Australian Dependent Students Visa.
Partner visas
A fiancé, spouse, or same-sex partner of an Australian citizen, Australian permanent resident, or New Zealand citizen who is qualified for Australian migration programs can apply for this type of visa.
Children's visas
An Australian citizen or permanent resident can sponsor a child's visa. The sponsor's child may be born to him or adopted by him. The youngster that is being sponsored must be under the age of 18 and unmarried.
Unmarried children between the ages of 18 and 25 who are enrolled full-time as students and financially reliant on the sponsor or handicapped and unable to work may be sponsored.
A relative who is an Australian citizen or permanent resident can sponsor orphaned children. Family visas allow elderly relatives who are dependent on Australian citizens or permanent residents, as well as persons whose only living relative is in Australia, to come to Australia.
Carer visas
If relatives of an Australian citizen or permanent resident with a long-term medical ailment can give long-term practical help for the sponsor, they can apply for a carer visa under the family visa category.
Naturalization
Citizenship is the ultimate objective for persons who move to Australia permanently. Migrants from any nation can become citizens of Australia if they satisfy specific requirements.
Before seeking for citizenship, they must have lived in the country for at least a year.
They must have been lawfully present in Australia for at least 4 years and have not been gone for more than 12 months during that time.
The applicants must not have spent more than 90 days outside of Australia in the year preceding to applying for citizenship.
They must be of excellent moral character, speak English fluently, and desire to stay in Australia.
Applicants must pass the Australian citizenship test.
Naturalization applications must be accompanied by evidence proving the applicant's identity and character. A few additional supporting papers may be required. Following approval of the application, the applicant will be invited to take part in an oath-taking ceremony.
Due to the fact that Australia enables its residents to hold dual citizenship, the applicant may keep his or her original citizenship as long as the rules of that nation accept dual citizenship.
Now you are done reading how to immigrate to Australia, you may want to explore scholarships for international students in Australia.
In order not to miss out on prompt updates from careerinfos.com, enter your email address below and hit the subscribe button beneath.
A confirmation link will be sent to your inbox or check your spam mails if its not in your inbox. Make sure you click the link to confirm your subscription in order not to miss any updates from this blog. All comments (related to the post above) should be dropped via the comment section below.