Australia Visa Requirements
Requirements To Apply For An Australian Visa
Australia visa requirements is spelt out to all applicants wishing to apply for an Australian Visa. In order to apply online, citizens of qualifying countries must fulfill the Australia visa criteria. Keep reading to learn about Australia Visa requirements.
Australia Visa Requirements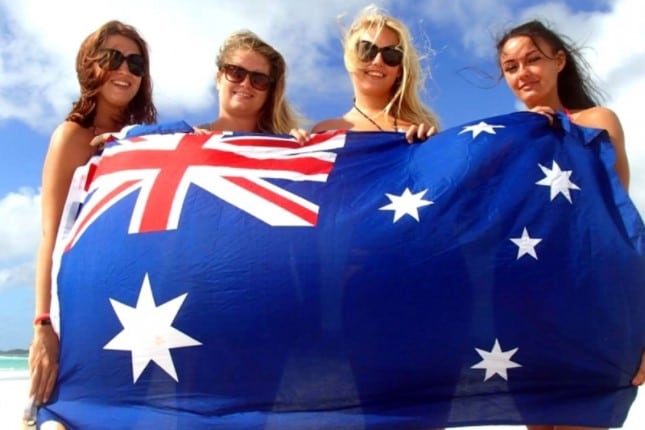 Travel documents required for Australia
All foreign citizens entering Australia must have a passport from a qualifying country that is valid for at least three months when they arrive.
The type of Australian visa required will be determined by the applicant's nationality, as well as the length and purpose of the visit. The visitor must be visiting Australia for either vacation or business purposes in order to apply for an Australia visa online (either ETA or eVisitor).
Those who intend to stay in Australia for a longer period of time, study, work, or live there will need to apply for a different Australia visa type.
Character Requirements – Australia Visa
Following the submission of a visa application, passengers may be required to provide extra information to authenticate their character, such as:
A letter from an employer attesting to good behavior.
A police certificate (also called a penal clearance certificate) from every country the applicant has lived in.
A formal statement of character that has been completed.
A military certificate certifying that no criminal offenses were committed while in the service. This is reserved for people who have been in the military for more than 12 months and can be in the form of a letter from the applicant's commanding officer.
Personal Information Requirements
Applicants must fill in personal information as well as all data from their passport information page as part of the online Australia visa requirements. Contact information, such as name, address, and phone number, will be requested, as well as answers to some security questions concerning criminal and medical background.
Having a valid debit or credit card to pay the visa cost, as well as supplying a current email address to get the Australia e visa in your inbox, are additional prerequisites for the Australia visa application. It's critical to double-check all of the information submitted in order to avoid delays or visa application rejection.
Australia Visa Eligible Countries
Online applications for the eVisitor or Australian ETA visa are accepted from 45 countries. Citizens of all other countries, with the exception of Somalia, may apply for an Australia Visitor Visa in person.
Passport holders from the following countries are eligible to apply for the Australian ETA online:
Australian ETA Visa – Eligible Countries
Canada
Brunei
Hong Kong
Japan
Malaysia
Singapore
South Korea
United States
Citizens from countries who can apply for the Australian eVisitor online include :
Australian eVisitor Visa – Eligible Countries

Andorra
Greece
Poland
Austria
Hungary
Portugal
Belgium
Iceland
Romania
Bulgaria
Ireland
San Marino
Croatia
Italy
Slovakia
Cyprus
Latvia
Slovenia
Czech Republic
Liechtenstein
Spain
Denmark
Lithuania
Sweden
Estonia
Luxembourg
Switzerland
Finland
Malta
United Kingdom – British Citizens
France
Monaco
Vatican City
Germany
The Netherlands
Norway
Health Requirements for Travelers to Australia
Those with a serious health condition will be asked to sign an Australian health undertaking agreement with an onshore health practitioner to track their progress, especially if the applicants:
Had their health checks outside of Australia.
Are applying for an Australian protection visa.
Is at a risk of developing active tuberculosis.
Have serious health problem like TB, HIV, hepatitis B or C, or Hansen's disease.
Even though they are not traveling to Australia, the applicant's family members may be required to fulfill Australian entry criteria for health, depending on the type of visa.
In order not to miss out on prompt updates from careerinfos.com, enter your email address below and hit the subscribe button beneath.
A confirmation link will be sent to your inbox or check your spam mails if its not in your inbox. Make sure you click the link to confirm your subscription in order not to miss any updates from this blog. All comments (related to the post above) should be dropped via the comment section below.