UK Visas
Types Of UK Visas
There are many types of UK Visas. Immigrants and visitors who desire to visit the United Kingdom as a tourist, for employment, as a student, or as permanent residents can apply for a variety of visas. The UK visa may be long-term or short-term, depending on your visit's purpose.
UK Visas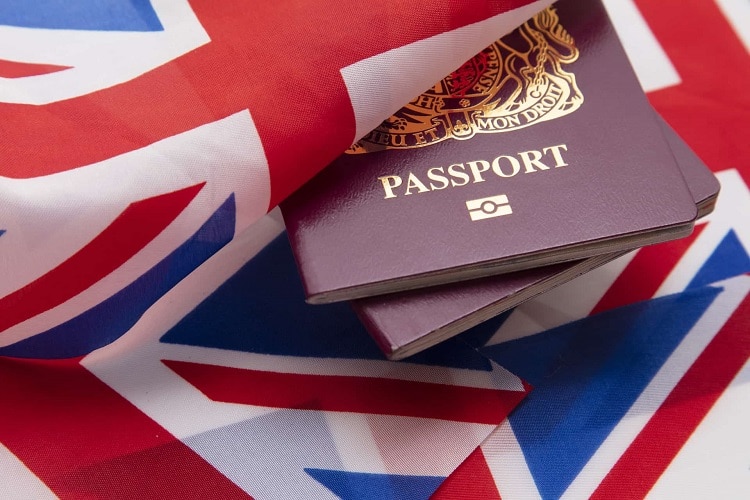 What Attracts Foreigners To The UK?
The UK or the United Kingdom is made up of four countries- England, Scotland, Northern Ireland and Wales. The island nation has much to offer to those who wish to migrate there for work, as a student or as a tourist.
The United Kingdom is home to some of the world's top universities and educational institutions, providing world-class training and education. As a result, it is one of the most popular options among foreign students.
Furthermore, the country offers excellent career prospects for international workers and experts. Every year, hundreds of thousands of visitors visit this nation because of its breathtaking environment, historic architecture and monuments, and complex history.
Learn About UK Scale-Up Worker Visa
Why Do You Need Different Types Of Visas In The UK?
A visa to the UK can be applied for the following purposes:
Higher education
Employment
To do a business
Transit while traveling to another country
A vacation or tourism
Short stay with family or loved ones
Joining your family residing in the UK
To be a refugee
Moving there as a permanent resident
To do a short-term course
Types of UK Visas
Work Visa
Business Visa
Visitor Visa
Family Visa
Settlement Visa
Transit Visa
UK Work Visas
Even though the UK has strict rules when it comes to offering work visas to people from other nations they do offer visas to professionals and workers who wish to work and live in the UK. You may want to learn about U.S Work Visa.
However, they have to prove that they are qualified enough and genuine for a particular post. These types of UK visas can be both long-term and short term depending on the nature of employment.
UK WORK VISAS

VISA
Purpose of Visa
1
Visa for Exceptional Talent- Tier 1
These visas are issued for foreigners who have high levels of qualification and exceptional talents.
2
General Visa- Tier 2
The listed work visas (2-5) are offered to skilled workers from other nations. They are given these employment offers because there is a shortage of workers in that specific area. The visa has to be sponsored by an employer in the UK who is licensed. The job offer must be within the United Kingdom. English language tests must be cleared by the applicant
3
Visa for Sports Person- Tier 2
4
Visa for intra-company transfers- Tier 2
5
Visa for Religious Ministers- Tier 2
6
Visa for Youth Mobility Scheme- Tier 5
These visas are given for youth mobility. The Applicant must be between the age of 18 and 30 and from one of the following nations: Japan, Taiwan, Republic of Korea, Australia, Monaco, Canada, Hong Kong, New Zealand. British nationals residing in other countries can also apply
7
Visa For Temporary Workers
These visas are offered to temporary workers from foreign nations
Other Categories of UK Work Visas
Other types of work visas issued by the government of the United Kingdom include the following:
Visa for Turkish workers
Visa for domestic workers in a private house
Work visa-exempt vignette
Certificate of Croatian National Registration
UK Business Visas
International people who wish to start a business in the UK can consider applying for one of the following visas:
Visa for Investors- Tier 1
Visa for Turkish business
Visa for entrepreneur
Visa for graduate entrepreneurs.
Tourist/Visitors Visa To The UK
If you wish to travel to the UK as a tourist you are required to apply for the UK Visitor Visa.
Standard UK Visitor Visa includes:
General visitor visa
Family visitor visa
Child visitor visa
Business visitor visa
Visa for prospective entrepreneurs
Visa for entertainers
ADS visa/ Approved Destination Status visa
Visa for private medical treatment visitor
Visa for sports visitor
Marriage visitor visa
Visa for short-term study
UK Student Visas
The following are the visas issued to international students who wish to pursue higher education or a doctoral degree in the United Kingdom.
Student visa (General) – Tier 4
Student visa (Child) –Tier 4
Doctoral Extension Scheme visa for international students – Tier 4
Short-term study visa
UK Family Visa
To live with a family member who is a resident/ citizen of the UK for above 6 months, the applicant will require a UK Family visa.
The different types of UK visas for the family include:
Visa for children
Visa for parents
Transit Visas To The UK
An international traveler who does not belong to the EEA and Switzerland who are traveling to a different country through the UK requires a transit / Schengen visa to do so.
UK Visa For Temporary Refugees
Temporary visas for refugees whose lives were threatened in their native country.
The applicant should apply for the visa within the UK
The visa is temporary in nature and they have to return to their native country once the issues have settled down.
Other Types of UK Visas
Other visas to the UK include the following:
Right of Abode visa
Visa for UK settlement
Residence permit
UK Ancestry visa
How Can I Get A UK Visa?
To get a visa you need to submit the visa application along with all the supporting documents and the required visa fees. Following the processing of the application, the visa will be granted if the immigration authorities from the United Kingdom are convinced that you are a genuine applicant. You may want to learn the easiest ways to immigrate to the UK.
In order not to miss out on prompt updates from careerinfos.com, enter your email address below and hit the subscribe button beneath.
A confirmation link will be sent to your inbox or check your spam mails if its not in your inbox. Make sure you click the link to confirm your subscription in order not to miss any updates from this blog. All comments (related to the post above) should be dropped via the comment section below.