The Schengen Visa
Apply For A Schengen Visa
The Schengen Visa, one of the most popular tourist visas, comes in varieties. The type of Schengen visa you need usually depend on the number of times the holder can enter the Schengen area. Continue reading to learn about how to apply for the Schengen Visa.
Why is Schengen Visa Popular?
Every year, a huge number of visitors from all around the world visit Europe. As a result, the Schengen visa is one of the most often used tourist visas.
Individual visas were required for travel to any of these nations until the late twentieth century. Tourists, on the other hand, may now travel to 26 European countries with just one visa. The Schengen visa is the name for this type of visa.
Related: FAQs About the EU Blue Card
Tourist Visa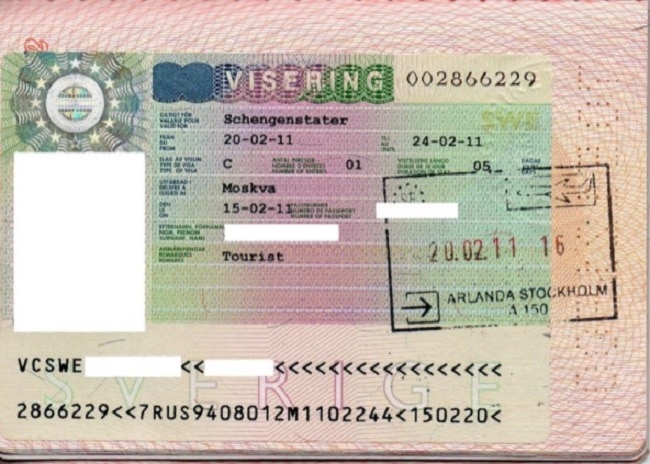 What is the Schengen Visa?
France, Germany, Luxembourg, Belgium, and the Netherlands signed an agreement in 1985 allowing free movement between them. This agreement allows people of these nations to travel to other countries without obtaining a visa, as well as foreign visitors to visit these countries on a single visa.
The agreement was signed in Schengen and is known as the Schengen visa, with the Schengen region being the territory covered by the accord. Countries with the most immigrants features on the list of Schengen area member states.
List Of The Schengen Area Member States

Austria
Lithuania
Belgium
Luxembourg
Czech Republic
Malta
Denmark
Netherlands
Estonia
Norway
Finland
Poland
France
Portugal
Germany
Slovakia
Greece
Slovenia
Hungary
Spain
Iceland
Sweden
Italy
Switzerland
Latvia
Liechtenstein
List Of Non-Schengen Countries That Allow The Visa

Albania
 Israel
 Saint Vincent and the Grenadines
Andorra
 Japan
 Samoa
Antigua and Barbuda
 Kiribati
 San Marino
Argentina
 Macau
 Serbia
Australia
 Macedonia
 Seychelles
Bahamas
 Malaysia
 Singapore
Barbados
 Marshall Islands
 Solomon Islands
Bosnia and Herzegovina
 Mauritius
 South Korea
Brazil
 Mexico
 Taiwan
Brunei
 Micronesia
 Timor Leste
Canada
 Moldova
 Tonga
Chile
 Monaco
 Trinidad and Tobago
Colombia
 Montenegro
 Tuvalu
Costa Rica
 New Zealand
 Ukraine
Dominica
 Nicaragua
 United Arab Emirates
El Salvador
 Palau
 United States
Georgia
 Panama
 Uruguay
Grenada
 Paraguay
 Vanuatu
Guatemala
 Peru
 Vatican City
Honduras
 Saint Kitts and Nevis
 Venezuela
Saint Lucia
Types of Schengen Visas
There are a number of different types of Schengen visas.
1. Uniform Schengen Visas (USV)
This visa allows a person to visit and stay in any one place within the Schengen area for up to 90 days at a stretch in six months. USVs can be categorized as 'A' category and 'C' category visas.
2. 'A' Category or Airport Transit Visa
This is also known as Airport Transit Visa. This visa allows the holder to transit through the airport of a Schengen country. The holder is not permitted to exit the airport. This type of visa is needed in cases where people traveling between non-Schengen countries need to change flights in a Schengen country airport.
3. 'C' Category Visa that Allows Short-term Stay
This is a short-term visa that allows the holder to stay in a Schengen country for a period of time determined by the validity of the visa. Short term visas can be further categorized as single entry visas, double entry visas and multiple entry visas.
The difference between these visas is the number of times the visa holder can visit the Schengen region. Tourists on a single-entry visa are unable to return to the Schengen area after leaving it, even if their visa has not yet expired. Multiple entry visas allow the holder to freely travel between Schengen and non-Schengen zones throughout the duration of the visa.
4. Limited Territorial Validity Visas (LTV)
This sort of visa is often only given in humanitarian situations. It restricts the visa holder's travel to the nation where the visa was applied for or to the countries explicitly listed on the visa. The bearer is not permitted to go to any other Schengen country. A person who has been granted a restricted territorial validity visa by Germany, for example, can only use it to stay in Germany. He or she is not permitted to go to any of the other Schengen nations.
5. National Visas
National visas are available to those studying, working, or living in a Schengen country. Single entrance visas and multiple entry visas are two types of this visa. Students, professionals working in the Schengen region, athletes, artists, and researchers may be granted national visas. It may also be provided to those who are unable to leave the Schengen region due to a medical emergency. You may want to learn about Germany dependent visa.
What is the Difference Between A Schengen Visa Validity and Duration of Stay?
The embassy determines the number of days you are authorized to remain in any of the Schengen nations, as well as the start and last dates on which a person may enter and exit the Schengen region. The former is known as 'duration of stay,' while the latter is referred to as 'visa validity.' The duration of stay is generally less than the visa validity.
For example, the duration of stay allowed may be 10 days, with the visa valid from January 1 to January 20. Between January 1 and January 20, the visa holder is allowed to stay in the Schengen region for 10 days. Even if the individual comes on January 1st, he must go by January 10th, even if his visa is still valid.
How to Apply for a Schengen Visa?
The application process for a Schengen visa is pretty simple. The application form is available online and can be completed either electronically or by hand. A current passport photograph, as well as the following papers, should be assembled in addition to the application form:
Schengen travel insurance of at least EUR 30,000
Flight Itinerary
Proof of Accommodation
Proof of means of Sustenance
If the applicant is a minor, they must also provide the following information:
Birth certificate of a minor
Both parents must sign the application form.
A copy of both of your parents' passports
Consent signed by both parents
At the embassy, the application, photograph, and supporting documents must all be presented simultaneously.
Tourist visas are generally completed in 72 hours, although they can take up to 21 days in rare instances.
Where can I submit the Schengen Visa Application?
Although this visa permits the holder to travel to any Schengen country, it is critical that the visa application be submitted to the correct embassy.
If the applicant intends to go to a Schengen nation, the application must be filed to the embassy or consulate of that country. When visiting two or more Schengen countries, the application may be filed at the embassy or consulate of the first country visited or the country where the most time will be spent. You may want to explore German Citizenship Test
Schengen Visa Fee
When filing a Schengen visa application, a non-refundable visa processing fee must be paid. This visa fee is primarily influenced by the type of visa requested and the applicant's age. For airport transit visas and visas valid for fewer than 90 days, children above the age of 12 and adults must pay a charge of 60 EUR.
A charge of 90 EUR is required for long-stay visas that are valid for more than 90 days. A visa fee of 35 EUR is required for children aged 6 to 12 years. Children under the age of six do not need to pay a visa fee.
For the following candidates, the visa fee is usually waived:
A member of a study group or training group
Researcher from a third-world nation, or
A representative of a non-profit organization traveling to the Schengen region to participate in a seminar, conference, or other event.
Schengen Visa Photograph Specifications
Improper photos are one of the most prevalent causes for visa refusal. As a result, one must pay close attention to the requirements for the passport photograph that must be supplied with the application. Here are a few suggestions:
Size of photograph: 35mm x 45mm
70-80% of the frame should be taken up by the applicant's face.
The image must be clean and in focus.
Applicant must stare directly towards the camera.
The applicant's eyes must not be covered.
Headgear is prohibited unless it is worn for religious purposes.
The applicant must have a neutral expression on his or her face.
In order not to miss out on prompt updates from careerinfos.com, enter your email address below and hit the subscribe button beneath.
A confirmation link will be sent to your inbox or check your spam mails if its not in your inbox. Make sure you click the link to confirm your subscription in order not to miss any updates from this blog. All comments (related to the post above) should be dropped via the comment section below.