Germany Dependent Visa
How To Get A Germany Dependent Visa
The Family Reunion visa is another name for the Germany dependent visa. This visa permits dependents of a German/EU citizen or dependents of a foreigner resident in Germany to join them in Germany. Continue reading to learn more about the Germany dependent visa.
Family Reunion Visa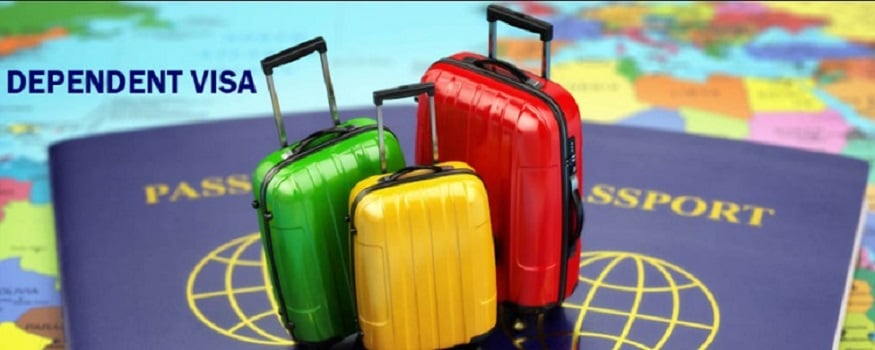 Who Needs a Germany Dependent Visa?
A dependent visa is not required for for all non-German Citizens. Applicants do not require a dependent visa if;
You have a Schengen visa.
The applicant is in possession of a Schengen residency permit.
You have a passport from a country that is part of the Schengen visa-free zone.
The applicant is in possession of a valid Schengen visa.
The following situations necessitate a Germany dependent visa:
You are a citizen of a country with which the Schengen countries do not have a visa-free agreement.
You have a passport from a country that has a visa-free agreement with the Schengen countries, but you have previously been denied entry to Germany.
How Do I Obtain A Dependent Visa?
The individual residing in Germany must satisfy the conditions listed below in order to acquire a dependant visa.
He or she must be a German/EU citizen OR have a valid residence permit/EU Blue Card/EU long-term residency permit.
Must be at least 18 years old.
He or she must be a native German speaker.
The applicant must be financially capable of supporting the dependent.
Who is qualified for a dependent visa?
The registered partner or spouse
Children who are minors
Unmarried adult children (only in certain cases)
Minors' parents
Siblings
Other members of the family (only if the visa is needed to prevent hardship)
Documents Required for a Dependent Visa in Germany
You will also need the following supporting papers in addition to a copy of the application form that you have filled out and signed.
Passport must be valid.
2 passport-sized biometric photos
Copies of your passport's first and last pages
Copies of any previous Schengen visas you've been awarded.
A Schengen travel insurance with a minimum coverage of €30,000
Itinerary of flights
Evidence that the sponsor is financially capable of supporting the candidate
Proof of living quarters – the sponsor must be able to demonstrate that his or her house has enough room for the application.
A copy of the sponsor's German/EU passport
Evidence of a connection to a German/EU citizen
Minors must also present the following documents:
Adoption proof/Birth certificate
If the parents are divorced, a custody order will be issued.
If one of the parents has died, a death certificate is required.
A letter of consent signed by both parents
Copies of both of your parents' passports
Biometric Passport Photo Requirements
The ,most prevalent causes for visa denial is that applicant's image does not fit the requirements. Make sure your photo fits the requirements listed below.
The applicant's face should occupy 70-80% of the frame.
There must be no shadows or other objects or persons visible in the image.
The image must be crisp, well-lit, and sharply focused.
A neutral grey backdrop is required for the image.
The applicant's eyes must be open and facing the camera directly.
Hats that cover the head are typically not allowed. If an exemption is made for religious grounds, the face must be seen from the brow to the chin.
How To Apply For A Dependent Visa
The visa can be applied for up to six months before your desired trip date. An application must be submitted at least two weeks prior to the trip.
Once you've gathered all of your paperwork, you may submit your application together with supporting documents to a German consulate, embassy, or visa office.
The processing of a visa application usually takes a few weeks. This might be extended if more documents are needed.
What Are The Fees For Germany Dependent Visa?
There is no fee if the applicant is the spouse or minor child of a German/EU national. Other relatives and adult children of German/EU nationals are required to to pay a €75 visa fee . This is a one-time visa fee that will not be refunded.
Visa Validity For Dependent Visa
If a spouse/child or a foreign national is granted a visa in Germany, the visa is valid for the duration of the sponsor's stay in the country. However, they must apply for a residence permit once they arrive in Germany.
Working In Germany With The Dependent Visa
Adults who enter Germany on a family reunion visa may be authorized to work if they satisfy certain requirements.
Should be a highly qualified professional or researcher.
He or she should have a work permit that allows them to work in Germany.
Must be in possession of an EU Blue Card.
Germany is a fantastic place to live and work. This is the best German visa for you to join your spouse in Germany if he or she is already there. You may want to explore trending scholarships for International students in Germany.
In order not to miss out on prompt updates from careerinfos.com, enter your email address below and hit the subscribe button beneath.
A confirmation link will be sent to your inbox or check your spam mails if its not in your inbox. Make sure you click the link to confirm your subscription in order not to miss any updates from this blog. All comments (related to the post above) should be dropped via the comment section below.