How To Apply For A UK Spouse Visa
Benefits of A UK Spouse Visa
How to apply for A UK Spouse Visa is a most know how for intending couples. The UK spouse visa is required for British nationals and persons residing in the UK who desire to bring their spouse or civil partner to the UK to live with them.
What is a UK Spouse Visa?
A UK spouse visa is for nationals of other countries who are above the age of 18 and are married to, engaged to, or have a civil partner who is a UK resident (she/he must be over the age of 18).
The UK spouse visa is a sort of settlement visa that allows you to bring your non-UK resident spouse or civil partner into the country to live with you.
For individuals who desire to live with their non-UK resident partner/spouse for more than 6 months, a UK Spouse Visa is required. Keep reading to learn more on how to apply for a UK spouse visa.
How To Apply For A UK Spouse Visa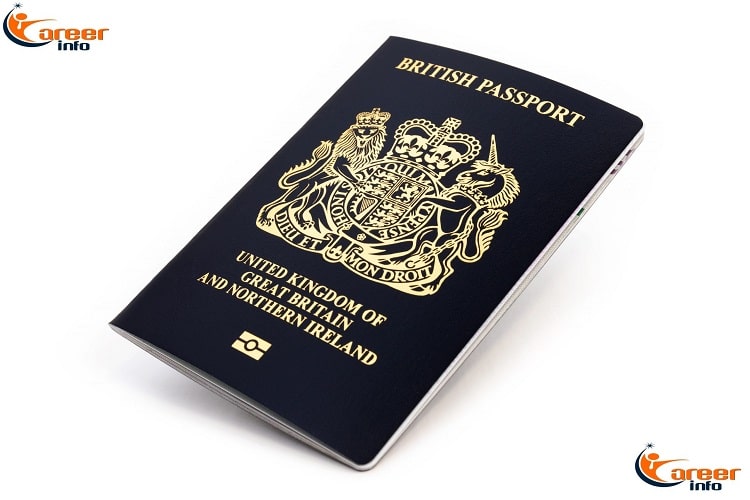 How Do I Qualify for a UK Spouse Visa?
The conditions to apply for UK spouse visa vary depending on your partner's situation. If you want to bring your spouse or partner to the UK permanently, you must first apply for this visa. Learn more about UK Visas.
UK Spouse Visa – Eligibility Criteria
If you meet the following criteria, you can apply for a UK Spouse visa.
You are married to or in a civil partnership with a British citizen or a UK resident.
Both parties are over the age of eighteen.
The marriage/ civil partnership is recognized in the UK
You hold a Fiancée Visa in the United Kingdom.
Both engaged, and your wedding will take place within 6 months of your arrival in the United Kingdom.
You have the right to file a 'leave to remain' form on behalf of your spouse or partner if you are a British citizen. This is only possible if your companion meets the qualifying requirements.
Requirements To Get A UK Spouse Visa
The following are the prerequisites for obtaining a UK Spouse Visa:
All of the required papers
Take the 'Genuine Relationship Test' and pass it.
Pass the IELTS/SELT English Language Test
To support your spouse, you must meet the very minimal financial requirements.
The necessary required amount is 18,600 pounds.
Excellent accommodation facilities
Your spouse/partner, as well as any dependents, should be able to stay comfortably.
It is critical to get your partner's biometrics done if the "leave to remain" form is submitted (by a British citizen).
Medical test results demonstrating that your loved one is free of Tuberculosis.
Genuine Relationship Test
The UK Spouse Visa applicant must demonstrate that she or he is in a genuine relationship with the British partner. To establish that your connection is real, you can include many forms of evidence with your application.
If you have any children, you should: Please include their birth certificate.
Photographs demonstrating that you spend time together, such as trips, time spent with parents/family/relatives, and so on.
Documents proving that you visited and spent time with each other before marrying or entering into a civil partnership arrangement.
Messages through text
Social media chat logs/emails
Certificate of Marriage
A joint savings account or a bank account
Evidence showing you and your partner want to reside in the United Kingdom together (Documents that are legal)
A shared tenancy agreement in the United Kingdom or elsewhere
UK Spouse Visa Processing Time
In general, the processing period for a UK Spouse Visa might take anything from 2 to 12 weeks.
The visa processing period may vary depending on the types of documents filed and the nation where your spouse/ partner/ fiancé is from.
Can UK Spouse Visa Be Extended Or Renewed?
Before your existing visa expires, you file for a Spouse Visa Extension. The UK Spouse Visa is extended for another 30 months when the renewal application is processed successfully (Two and a half years).
You are eligible for an Indefinite Leave to Remain (ILR) once you have resided in this country for a total of 5 years.
Financial Requirements For A Spouse Visa In UK
The sponsor is a British citizen or a UK resident who must satisfy specific conditions.
The sponsor should be able to satisfy the financial criteria with his or her partner. They should have enough money to maintain themselves without relying on government assistance.
To qualify for a Spouse Visa, the British spouse/partner must have a minimum annual salary of 18,600 pounds (before taxes).
If you have a dependent kid, the minimum need rises to 22,400 pounds. The sponsor will have to provide 2,400 pounds for each extra kid.
Documents Required To Get A Spouse Visa In The UK
It is critical that you attach all needed papers in order for your application to be accepted and processed. This will also guarantee that you receive your visa without experiencing any unnecessary delays.
Attach the following papers to your application and send them to the Home Office.
Certificate of marriage or certificate of civil partnership. (Originals)
Evidence to prove that the two of you've been living together for at least two years
A valid passport (To get leave to remain in the UK)
Documents to prove that you are married to a British resident/citizen
English language requirement certificate
Document to prove that you've cleared 'Genuine Relationship Test'
Proof of Sufficient Income (Minimum Income Requirement)
Proof of accommodation in the UK
Copies of the translated version of the documents need to be attached if the attached documents are not in English. The format of these documents should be as instructed by the Home Office.
How Do I Meet The Financial Criteria For A UK Spouse Visa?
To satisfy the financial requirements for the UK Spouse Visa, you can use the following sources of income.
Earnings from employment in the UK
Money earned from self-employment
Maternity/paternity pay
Pensions received
Sick pay
Adoption pay
Income received from market investments/shares
Earnings from rent
Your partner can also contribute to this financial requirement.
You can meet the minimum threshold of the required income by using a combination of earnings and savings. You have to provide proof of evidence showing that you have the finances required for the entire duration of the visa.
Income From Governmental Benefits
If you are receiving one of the following benefits from the UK government, you will not be required to meet the financial conditions for this visa.
Allowance for caretaker
Payments/Allowance for severely disabled
Allowance for disability living
Payment for Armed forces independence
Benefits for disablement due to industrial injuries
Mobility supplement pension
Pension for war disablement
Guaranteed income payment (Armed forces compensation)
Payment for Armed forces independence
Allowance for constant attendance
Payment for personal independence
Police injury pension
Even though you do not have to meet the minimum financial requirement it is important that you prove you have sufficient money to support your spouse and dependents if any.
A minimum amount of 120 pounds is required per week (After paying off your expenses for housing). The required amount will increase if you have one or more dependent children.
Cost Of The UK Spouse Visa Application
The Home Office has established a cost of 1,523 pounds for a Spouse Visa application. This is for applications from countries other than the United Kingdom.
The fee for submitting the application from the United Kingdom is £1,033.
If there are dependents, the fees will rise in proportion to the number of dependents.
Additional Charges For UK Spouse Visa Application
The following are some of the additional costs that may be incurred based on the request.
You must pay extra costs to the Home Office in order to receive a response from the UKVI within 5 working days.
These fees are known as Priority Premium Service Charges for qualified translation services.
Fees for the English language exam if your papers are not in English or Welsh
English Language Test For UK Spouse Visa
It is critical for visa applicants to demonstrate their ability to communicate in English. To be eligible for this visa, he/she must take an English language test in speaking and listening. This test has a two-year validity period. Learn how to send transcripts to WES for verification.
Can I Get A Language Test Exemption?
You can choose to appear for one of the following tests.
SELT (For the purpose of immigration)
IELTS (International English Language Testing System)
You are exempted from appearing for this test in the following situations.
You are below 18 years of age
Applicant is above 65 years of age
You are from an English speaking nation
Hold a degree in English (Approved by UK NARIC)
Have a mental/physical condition (long term)
New Visa Rules In The UK: IELTS And TOEFL No Longer Necessary For Health Care Professionals
Accommodation Requirements for UK Spouse Visas
To be considered for a UK Spouse Visa, you must present evidence of accommodation with your application. Your British partner must demonstrate that her or his home is large enough to accommodate the partner and any dependents.
You are required to submit the following as proof.
A detailed description of that residential property
Evidence to prove there are enough rooms for everyone
Evidence to prove you have sufficient income to meet the expenses of accommodation
Rooms Required
The following are some of the requirements regarding the number of rooms.
Enough rooms to house the couple and their children/dependents
A bedroom can be shared by the couple
You can include your living area while counting the number of bedrooms
Children below the age of 1 do not require a separate bedroom
Children between 1 and 9 years of age treated as half a person
This means two children who belong to this category may share a bedroom
Children over 10 considered adults
Children of the opposite sex who are over 10 years of age require separate bedrooms
When Your Application For A UK Spouse Visa Is Accepted, Then What?
When your application for a UK Spouse Visa is approved:
You'll get 'leave to remain'
This permits you to enter the UK within 30 days
Once you arrive in the UK you are required to collect Biometric Residence Permit.
This must be done within 10 days
If you are unable to enter the UK within 30 days an application for an extension has to be submitted
The extension will be for another 30 days
Additional charges are applied for the same
What Can I Do If My Spouse Visa Application Is Rejected?
If your application for a Spouse Visa is denied, you may take the following steps.
The need to appeal against the verdict given by the Home Office
The process could be challenging and long
Seek the advice of an immigration lawyer
Benefits of A UK Spouse Visa
The UK Spouse Visa allows your partner/spouse to work in the United Kingdom in the same way that all British citizens and residents may.
She/he does not, however, have access to the majority of the advantages, such as public cash, tax credits, and housing allowances. You may want to explore easiest ways to immigrate to the UK.
In order not to miss out on prompt updates from careerinfos.com, enter your email address below and hit the subscribe button beneath.
A confirmation link will be sent to your inbox or check your spam mails if its not in your inbox. Make sure you click the link to confirm your subscription in order not to miss any updates from this blog. All comments (related to the post above) should be dropped via the comment section below.