How to Send Transcripts to WES for Verification
Do's and Don'ts When Submitting Your Transcripts
How to send transcripts to WES for verification is a major concern not only to those who wish to study or immigrate to Canada but also those who wish to study or immigrate to the U.S, Germany, UK etc.
Every year, thousands of students pick Canada as their preferred destination, and the number continues to rise.
To study in Canada, you must first apply for a Canadian study permit, which must be accompanied by a number of papers. These papers contain your transcripts, which the World Education Services will need to assess. Keep reading to learn more on how to send transcripts to WES for verification
About World Education Services (WES)
WES evaluates credentials for schooling, professional licenses or certifications, employment, and immigration.
Several Canadian schools are now accepting certified academic records in digital or electronic format, which not only expedites the process but also increases security.
How to Send Transcripts to WES for Verification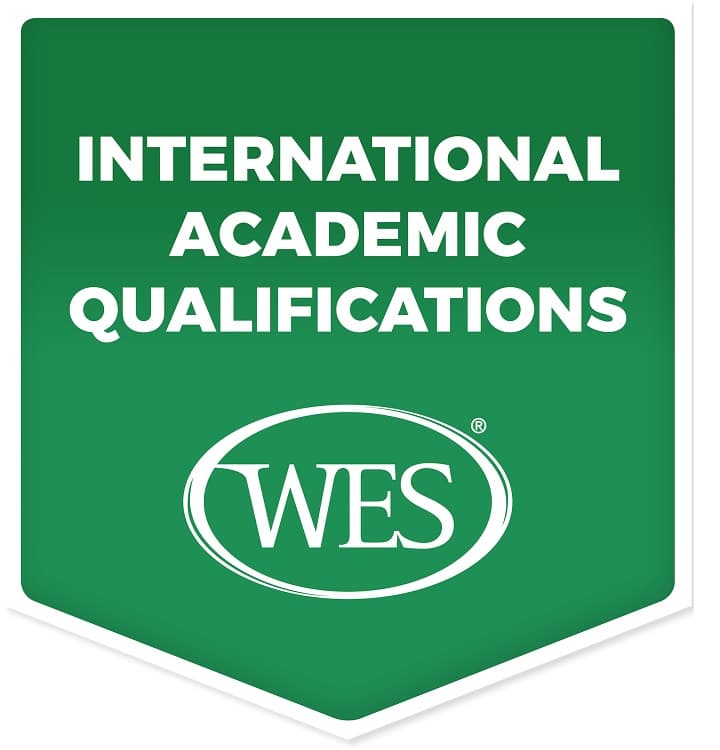 How to Verify Your Transcripts Through WES
1. Determine the sort of evaluation you require.
Before having your transcripts evaluated, be sure to clarify what sort of assessment you want and whether your institution or college offers an electronic submission option.
International students can choose from three distinct WES Evaluation reports:
Freshman Admissions;
Graduate Admissions; and
Transfer Admissions.
Freshman Admissions
First-year international students should have a document-by-document evaluation done, according to WES. Each document will be identified and described separately in your review, which will include:
The name of the credential
The requirements for entry
The program length; and
The equivalent in terms of U.S. education standards.
You will receive a WES digital badge in addition to your report, which you may use on social networking sites and platforms such as LinkedIn.
Graduate Admissions
WES recommends that graduates have a course-by-course evaluation done. Your credential evaluation will identify and describe each of your credentials and will contain:
The name of the credential;
Requirements for entry;
The program length;
A list of all courses completed at the post-secondary level
The U.S. semester credit and grade equivalent for each course
A U.S. grade point average (GPA) on a scale of 4.0; and
A designation of the level (upper or lower) of each undergraduate course.
Transfer Admissions
WES recommends that transfer admissions students have a course-by-course evaluation done.
2. Sending documents to WES
Your academic institution will be responsible for sending your documents to WES for evaluation. The majority of institutions will either build their own internet portals or rely on third-party providers. The sorts of papers you'll require are determined by the following factors:
Your home country;
the status of your education (ie. if you have completed your studies or not);
type of education (eg. secondary or post-secondary education);
the type of institution attended;
type of qualification (ie. diploma, certificate, degree etc.)
There are three ways that you can submit your transcripts to WES.
Online submission;
Direct submission; or
Email submission.
Online Submissions of Transcripts to WES
The majority of transcripts are submitted using the WES online system since it is the quickest and most effective method. More than 7,500 universities across the world utilize the digital platform to submit transcripts online, but you'll need to register an account first.
All you have to do now is log in and choose WES as your beneficiary. WES will then send you a URL to access your transcripts and any other documents that need to be authenticated.
Direct Submissions of Transcripts to WES
Direct submission of your documents will take a little longer than the online option, but there are two options for your institution to do so through a certified channel that are both swift and safe:
Secure File Transfer Protocol (SFTP);
Application Programming Interface (API)
Email Submission of Transcript to WES
Albeit direct or online submissions are typically preferred, WES does include an email option because not all institutions are equipped to do so. The following are the WES email submission requirements:
WES must be able to verify the sender's email on the institution's website;
Departments that are responsible for sending documents are the Office of the Registrar; the Controller of Examinations; the Exams, Awards and Graduation Department; the Department of Student Services; or the Office of Academic Records;
The attached documents should be shared in a secure, immutable format (such as PDF);
Emails have to pass stringent anti-spoofing authenticity and security checks.
Do's and Don'ts When Submitting Your Transcripts
Do: Check the required list of documents before starting the process.
Don't: Give your documents a PIN or an expiry date as it will deny WES access to your documents.
Do: Keep your WES Reference Number at hand an include it wherever possible
Don't: Give your personal WES login details to anyone.
Do: Follow the submission instructions carefully to avoid any delays in the verification process.
Don't: Send your transcripts from your personal email address.
Frequently Asked Questions: Sending Your Transcripts To Be Verified
How long does it take to get a WES certificate?
Once credentials and money have been received, the verification procedure might take up to seven business days. However, because an application to Immigration, Refugees, and Citizenship Canada (IRCC) can take up to 35 business days, it is advisable to submit your credentials well in advance.
How much does a WES evaluation cost?
The majority of WES Credential Evaluations will cost you at least $220, not including delivery. You will receive both an electronic and a print report. Your report will be accessible to the IRCC and will be kept electronically for convenient access in the future.
Can I send documents to WES by myself?
No, WES no longer accepts documents sent directly by international students. Your institution will have to send your transcripts directly to WES on your behalf.
How long is a WES Educational Credential Assessment (ECA) valid for?
The validity of a WES ECA is five years from the date of issue. This document may be used for both student visa applications and Express Entry applications in Canada.
Getting Evaluated to Study in Canada
Before completing your application for a Canada study permit, double-check that you have all of your paperwork in order. This will not only save you time, but it will also eliminate any processing delays. One of the most important things to remember while gathering your required paperwork is to double-check everything. This applies to your transcripts as well.
Your Educational Credential Assessment (ECA) will be valid for up to five years once you receive it. This implies you'll be able to use it not only to study in Canada, but also to seek for permanent residency through any of Canada Provincial Nominee Programs.
In order not to miss out on prompt updates from careerinfos.com, enter your email address below and hit the subscribe button beneath.
A confirmation link will be sent to your inbox or check your spam mails if its not in your inbox. Make sure you click the link to confirm your subscription in order not to miss any updates from this blog. All comments (related to the post above) should be dropped via the comment section below.