How To Get A Student Visa And A Study Permit For Canada – A Concise Guide
Apply For Canada Student Visa And Study Permit
This is a brief and informative write-up written to introduce you to the criteria for a student visa and a study permit in Canada, as well as to address any questions you may have about studying in Canada.
The FAQs listed below will be addressed in order to flesh out this page.
Why Study In Canada?
How To Apply to a Canadian University And Get Accepted?
How To Confirm that you need a study permit for Canada?
How Do I Begin My Application For A Canadian Student?
What supporting documents are needed for Canadian Student Visa/Study permit?
What Relevant language proficiency test should I sit for?
Can I Work while you are studying In Canada?
How long does it take to get a study permit in Canada?
What options are open to me after graduation in Canada?
Why Study In Canada?
People opt to study in Canada for a variety of reasons. The most apparent is to acquire a credential from one of the world-class educational institutes. Canada has five institutions ranked among the top 100 in the world. Everyone else is hot on their tail, keeping the bar high and the competition strong. Many people are uncertain how to obtain a study permit for Canada before traveling there. This article will go through each phase of the process and may enlighten you on some additional bits of useful information regarding studying in Canada that you may not be knowledgeable about.
Another common argument is that it is a fantastic method to become a permanent resident and, eventually, a Canadian citizen. If you intend to live and work in Canada and are dissatisfied with the job you may have to take when you arrive, studying might be a fantastic method to position yourself effectively in the Canadian workforce.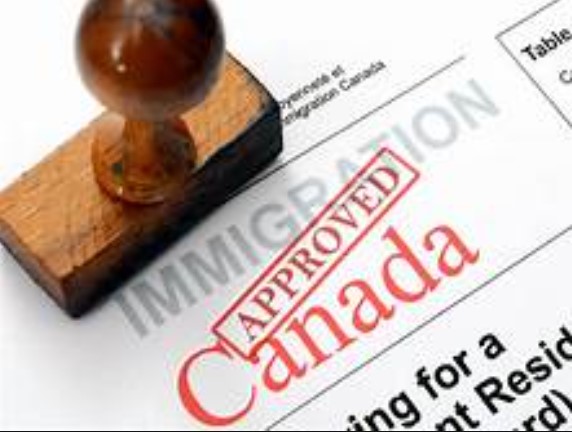 How Do I Apply To A Canadian University And Be Accepted?
It is critical that you apply to an institution approved by the Immigration and Refugee Council of Canada (IRCC). These institutions have been granted permission by their province or territory to accept overseas students. You can study in a Canadian university or a post-secondary school that provides certifications in trades and vocational studies. There are educational institutes that provide courses in both English and French. If you have kids under the age of 18 who will need to be registered in school when you arrive in Canada, all elementary, middle, and high schools are Designated Learning Institutions (DLIs).
Once you've decided on which school to attend and which program to pursue, you'll need to apply to the school. For children entering elementary or secondary school, we recommend applying at least six months in advance, and for universities and other post-secondary schools, we recommend starting the process at minimum one year in ahead of time. Something more to consider since the Canadian academic year spans from August to May. Commence by contacting the administration of the institution to which you wish to apply, who will supply you with:
The cost to apply
Tuition fees
Application forms or packs
Health insurance requirements – since the Government of Canada does not provide health care for foreign students, it is imperative that you need to take out your own health insurance, which may vary depending on where you live.
Rent and how much it will cost to live in Canada
Language proficiency requirements
You may then complete the application, and if your preferred school accepts you, they will send you an acceptance letter, which you will use to apply for your study permit.
It is critical to consider where you wish to study. If you choose another province than the one where you obtained your qualification, you may miss out on applying for that province's international graduate stream and, as a consequence, no provincial nomination. So, if you want to seek for permanent residency after graduation, make an effort to locate work in the province where you studied. The following is a list of the number of Designated Learning Institutions in each province. Pay close attention to the third column, which shows the number of institutions that offer programs that would qualify you for the Post Graduate Work Permit.
Province
DLI's
DLI's with PGWP Programs
Alberta
142
72
British Columbia
267
62
Manitoba
41
18
New Brunswick
40
27
Newfoundland & Labrador
31
22
Northwest Territories
3
3
Nova Scotia
39
12
Ontario
482
208
Prince Edward Island
20
14
Saskatchewan
32
22
Yukon
13
13
Total
1110
473
How To Confirm That You Need a Study Permit for Canada?
If you do not have a student visa paired with a study permit and are currently in Canada or applying from outside of Canada, you will need to apply for one if you wish to study legally at a Canadian DLI. Take a look at the list of scenarios that will need obtaining a study permit for Canada:
If you want to study a course in Canada that is longer than six months in length
If you are not one of the following:
a). a minor or applying on behalf of a minor;
b). a member of a foreign armed force for a designated state under the Visiting Forces Act;
c). have registered Indian status in Canada; and
d). family or the staff member of a foreign representative in Canada.
It is critical to understand that your study permit is not a visa. When you apply for your study permit, you will also be granted a visa. Depending on the nation you live in, you will be issued a visiting visa or an electronic travel authorization (eTA). Your visa permits you to travel to Canada, and your study permit allows you to study full-time after you arrive.
How Do I Begin My Application For A Canadian Student?
As previously stated, your study permit and student visa are linked. You can apply online or on paper. If you wish to apply online, you'll need a scanner or a camera to make electronic copies of your supporting papers, which you'll need to send to the IRCC website along with your completed application form. You will also need a valid credit card to pay for the processing.
You can also apply in person at your nearest Visa Application Centre by presenting physical copies of your papers and application, make payments, and provide your biometrics. If you are accompanied by family members or dependents, each individual must complete and submit their own paperwork.
If you live in one of the countries listed below, you may be able to apply for your study permit online via the Student Direct Stream (SDS):
China;
India;
Morocco;
Senegal;
Pakistan;
Vietnam; or
Philippines.
The Student Direct Stream
Applications for SDS are handled within 20 days. Because of the short processing period, it is strongly advised that if you live in one of the above-mentioned countries, you double-check your application before submitting it. You don't want to have to reapply and pay again because of a minor error.
Remember that a study permit is not a visa in and of itself, and it does not allow you to travel to or enter Canada. You will still need to get a visiting visa or an electronic Travel Authorization (eTA) to pass through border check. There is no need to be anxious, however, because when your Canada study permit is approved, you will immediately be awarded either a visiting visa or an eTA, depending on the nation from where you apply. Before you fly to Canada to begin your studies, make sure you have a letter of introduction stating that your application has been accepted and a valid passport with your visiting visa.
What supporting documents are needed for Canadian Student Visa/Study permit?
The following supporting documents are required to aid your applications for a Canadian student visa or a study permit;
Proof of Acceptance
This paperwork will be sent by the school where you have registered. They may provide you either a physical or digital copy. Make a physical copy of the letter and include it with your application. If you are provisionally admitted to a program and must first finish English or French second language courses, your visa will be valid only for the period of your prerequisite courses plus one year. Once you have completed those courses and have been formally accepted into the program, you will need to apply for a new study visa in order to prolong your stay in Canada.
Proof of identity
A copy of your valid passport or travel document will be required. Keep in mind that the IRCC cannot grant your study permit after your passport has expired, so if your passport expires before the end of your program, you may want to consider renewing before applying for the study permit. If your application is approved, you will be required to provide your physical passport or travel document. You must also provide two passport photographs with your application.
Proof of financial support
You must demonstrate that you can support yourself and any dependents included on your application. This is where things get interesting, since while there is a minimal financial need, you are also permitted to take part-time jobs on and off campus while studying. If your 'dependent' is not a minor, they may be eligible for a temporary foreign work permit as long as you remain in Canada together. So, while the minimal criterion exists, it does not guarantee that it will be met. Who knows, you might even make more than you did while studying.
The amount you must prove is the equivalent of your first year's tuition plus an extra $10,000 CAD ($833 per month). You will need to show an extra $4,000 for the first dependant and another $3,000 for each subsequent dependent. You can demonstrate evidence of funds in one of the following ways:
a Canadian bank account in your name, into which the funds have been transferred;
GIC (Guaranteed Investment Certificate) issued by a participating Canadian financial institution;
Proof of a bank student or education loan;
Your bank statements for the last four months, constantly displaying the minimal amount;
A bank overdraft that can be converted into Canadian dollars.
Proof that you have paid your tuition and housing costs and that you have arranged for part-time work that does not interfere with your academic program;
A letter from the person or institution that is funding your education; or evidence of funds paid from within Canada if you are a scholarship recipient or enrolled in a Canadian-funded educational program.
Which Relevant Language Proficiency test should I take?
The capacity to speak well in either English or French is one of the requirements for studying in Canada. A component of your study permit will require you to submit the results of a Canadian Language Benchmark (CLB) test, which will assess your ability in four areas:
Speaking
Reading
Writing; and
Listening
The IRCC recognizes two exams in English and two in French; you will need to identify a center in your nation where you may take these tests.
CELPIP: Canadian English Language Proficiency Index Program
IELTS: International English Language Testing System
TEF Canada: Test d'évaluation de français
TCF Canada: Test de connaissance du français
Make sure your language skills are up to scratch before taking the test, as it can be quite expensive and does take a fair amount of time
Can I Work While Studying In Canada?
You can not only work while studying to help pay fees, but you can also assist your partner or spouse in obtaining an open work permit. You may work on campus, but only once your studies have begun, not before.
For international students who are enrolled in their institution and have a valid study permit, there are various options both on and off campus. You can work as a teaching or research assistant for a professor, as a counter attendant, cook, or cleaner in the cafeteria kitchens, or as a superintendent, resident adviser, administration assistant, or in any other job so long as it's on campus.
To work on campus without applying for a work permit, you must satisfy the following requirements:
You must be enrolled full-time at one of the following post-secondary institutions:
a). A public postsecondary school, such as a university or college; a private college in the province of Quebec that receives at least 50% of its funding from the government
b). A private school in Canada that can lawfully confer degrees under provincial law.
You must have a valid study permit in Canada.
A valid Social Insurance Number is required (SIN)
You may no longer work on campus after you have completed your studies or your study permit has expired. But why would you want to, when you'll be qualified for your PGWP and able to land a high-paying job?
How long does it take to get a study permit in Canada?
If you are from one of the above-mentioned nations, processing time might be as short as 20 days. The typical processing time for nations not on that list varies each country, but you should expect it to take approximately 18 weeks. This is why it is essential to apply to not just your selected school in a timely manner, so that you have enough time to obtain your Canadian study visa.
What options are open to me after graduation in Canada?
If you took a program that was qualified for the Post Graduation Work Permit (PGWP), you will have 180 days after receiving your final results to apply for your PGWP. Your Canadian study visa must also have remained valid until your graduation date, so don't allow your status expire while you wait for your final results. If your study permission expires before you get your results, you must either:
Obtain a visitor visa to extend your stay in Canada (remember, you cannot legally work while on a visitor visa); or
leave Canada (return home) and apply for your PGWP from there.
Will I Be Allowed To Work With PGWP?
You will be allowed to work for any employer with your PGWP as long as they obtain a Labour Market Impact Assessment (LMIA). Certain employers are exempt from this requirement, but it is strongly advised that you follow up with your employer to verify that everything is in line so that you may apply for permanent residency in Canada without any problems or delays. The Express Entry System is your first and best solution for the following reasons:
You will have earned a degree or diploma, making you eligible for the skilled foreign worker or skilled trades programs.
You will have obtained your qualification in Canada, which gives you an advantage over applicants from other countries.
Foreign graduate programs are available in some provinces. These are intended to assist international students who graduate from post-secondary institutions in certain provinces in becoming permanent citizens if they want to stay and work in that province.
If you are currently working, you will have a Canadian job offer, which will also work in your favor and place you towards the top of the applicant pool.
If you wait until you have at least one year of work experience in Canada, you will be qualified for the Canada Experience Class category, which, when combined with your Canadian qualification, almost assures your permanent residency in Canada.
In order not to miss out on prompt updates from careerinfos.com, enter your email address below and hit the subscribe button beneath.
A confirmation link will be sent to your inbox or check your spam mails if its not in your inbox. Make sure you click the link to confirm your subscription in order not to miss any updates from this blog. All comments (related to the post above) should be dropped via the comment section below.