Canada Provincial Nominee Program 2023
How Do I Secure a Provincial Nomination (PN)
Canada Provincial Nominee Program presents options to those who aspire to immigrate to Canada. Ever contemplated immigrating to Canada, then you've probably considered applying for permanent residency through the Express Entry system. This is Canada's most popular immigration route, and it has been for over five years.
What Is Canada Provincial Nominee Program?
The Provincial Nominee Program is an immigration program meant to assist address labor shortages in each province and territory across Canada. Each region's economy has distinct demands that must be fulfilled in order to allow the growth required to satisfy Canada's development. You may want to explore top tips for finding work in Canada.
Canada Provincial Nominee Program
As stated below, eleven of Canada's provinces and territories have their own PNPs.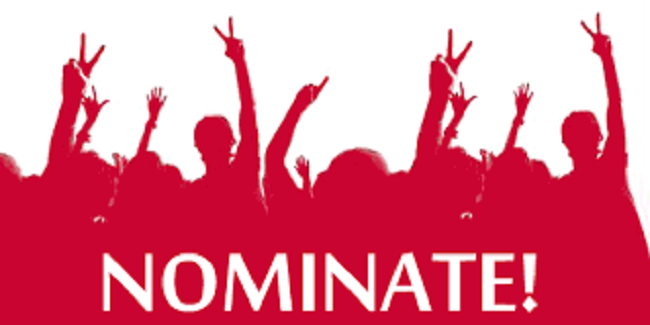 What is the importance of a PN?
PNs are worth 600 points for permanent residency (PR). Why might this have such a big impact? So, let's take a peek at the most recent PNP draw results. The latest Express Entry draw linked program has a Comprehensive Ranking System score of 713. This means that if you scored 713 or above on the IELTS, you would have earned an ITA for permanent residency.This means that with a PN of 600 points, you'd only need 113 CRS points to be successful.
What Is the Criteria for the Provincial Nominee Program?
The Provincial Nominee Program lets foreign skilled workers to seek for permanent residency through a provincial or territory nomination. These provincial nominations, or PNs, are one of the most sought-after items when seeking to immigrate to Canada, owing to the influence they may have on the outcome of your application. You may want to explore how to immigrate to Canada without IELTS.
Frequently Asked Questions About the Provincial Nomination Program
Who Qualifies for the Canadian PNP?
Applicants from all around the world are welcome to apply. Eligibility for each PNP is quite particular and is typically determined on whether or not you can demonstrate a connection to the province. This might be in the form of a job offer in the province/territory, having previously worked in the province, or having earned a qualification in the province.
How Do I Secure a Provincial Nomination (PN)?
To get a provincial nomination (PN), you must first demonstrate that you have the necessary abilities and expertise that the province is seeking for. This is significant because the provincial government will choose your profile based on these characteristics.
Another option to obtain a PNP is to have a legitimate work offer in the province where you intend to apply. This demonstrates a real intent to settle in the province and is also required to qualify for the majority of PNP programs.
Finally, you must indicate your interest in the province or area of your choice. When you create your Express Entry profile, you will be prompted to indicate your preference for a province. This informs the province that you are interested in relocating there and allows them to choose your profile from the Express Entry draw pool.
Is a Job Offer Required to Qualify for a PNP?
As previously stated, most PNPs need foreign employees to have a job offer in order to be qualified; however, there are several graduate and entrepreneurial programs where this is not required. Some popular alternatives to consider are listed below. You may want to explore Canada Post-Graduation Work Permit Program.
Canadian Immigration Programs That Don't Require a Job Offer

PNP

Visa Program/Stream

Alberta
Express Entry
International Graduate Entrepreneur Stream
Foreign Graduate Start-up Visa Stream
Self-employed Farmer Stream
British Columbia
Entrepreneur Stream
Manitoba
Business Investor Stream
New Brunswick
Express Entry
Skilled Worker Stream
Newfoundland and Labrador
Priority Skills Category
Northwest Territories
Express Entry
Nova Scotia
Demand: Express Entry Category B
Ontario
Express Entry: Human Capital
Express Entry French-speaking Skilled Worker & Trade Streams
Business Stream
Prince Edward Island
Express Entry Stream
Business Start-up
Saskatchewan
International Skilled Worker Occupation in-demand
International Skilled Worker: Express Entry
How long does it take to apply for the PNP?
This is determined by your province, immigration stream, and method of application.
The typical processing period for a PNP visa application online is two to six months.
Those who opt to apply for their visa by direct application via courier or mail may face wait times of up to 15 – 19 weeks.
Can I apply for the PNP via the Express Entry route?
Yes, each PNP has its own Express Entry-linked programs via which you can apply. You must guarantee that you fulfill both the Express Entry and the PNP criteria.
Which PNP route is the fastest?
To date, the British Columbia PNP (BCPNP) boasts the quickest visa application processing timeframes. Applicants might expect processing timeframes as short as two to three months. This is almost half the time it might take using the Express Entry system. It all comes down to your CRS score and whether or not you meet the province's requirements. You may want to explore how to boost your CRS Score.
Is Permanent Residency Guaranteed by the PNP?
A provincial nomination can undoubtedly improve your chances of success when applying for a Canada visa, but it does not ensure that you will be granted permanent status. The PNP processes a separate visa application from the permanent residency application. A PN informs the Canadian federal government that the province is interested in having you join their community. You may want to explore best Canadian province to apply for Social Work Jobs.
What exactly is the NOC List?
The Canadian government use the National Occupational Classification (NOC) to evaluate the skill level of each occupation, which will assist you in determining which immigration visa or immigration program you are eligible for.
Which PNPs Do Not Require a Degree?
A degree is not included as a qualifying criterion for all PNPs. This implies that you can immigrate to Canada even if you don't have a degree. Many programs will accept a secondary qualification or high school diploma equal to Canadian standards, as well as a diploma or certificate. You may want to see how to explore easiest ways to immigrate to Canada.
Canadian Immigration Programs That Do Not Require A Degree

PNP
Visa program/stream
Alberta
Express Entry
Opportunity Stream
International Graduate Entrepreneur Stream
Self-employed Farmer Stream
British Columbia
Express Entry Stream
International Graduate Stream
Skills Immigration Stream
Manitoba
Skilled Workers in Manitoba Stream
Work Experience Stream
Employer Recruitment Pathway
New Brunswick
Express Entry
Skilled Worker Stream
Newfoundland and Labrador
Skilled Worker Category
International Graduate
International Graduate Entrepreneur
Nova Scotia
Demand: Express Entry
Experience: Express Entry
International Graduate In Demand StreamSkilled Worker Stream
Occupations In-Demand Stream
Northwest Territories
Entry Level/Semi-skilled Occupations
Ontario
Express Entry: Human Capital
Employer Job Category
Master's Graduate Stream
Ph.D. Graduate Stream
Business Stream
Prince Edward Island
Express Entry Stream
Critical Workers Stream
Skilled Worker Stream
International Graduate Stream
Business Start-up
Saskatchewan
Occupation in-demand
Employment Offer
Express Entry
Semi-skill agricultural worker
Hospitality Project
Long Haul Truck Driver Project
Graduate Categories
Yukon
Express Entry Stream
Skilled Worker Stream
Which province makes it the easiest to obtain a PN?
This depends on your unique scenario, which is described below;
Work Experience in Canada:
If you have Canadian job experience or links to a specific province, such as having completed a certification in the province, Manitoba has several options for you. The Manitoba Provincial Nominee Program (MPNP) includes Skilled Worker Program categories for people living in and outside of Canada, as well as three education programs from which graduates can pick.
Without a job offer in Canada:
If you do not have a work offer in Canada, the most straightforward PNP route would be:
Ontario Immigrant Nominee Program (OINP): Human Capital Priorities Stream – three Express Entry-linked categories;
Saskatchewan Occupation In-demand Stream – just one year of work experience required; and
Four Express Entry-linked categories are available through the Nova Scotia Nominee Program (NSNP).
Tech/IT Workers:
If you specialize in technology, you're in luck. There are two provinces with occupation-specific incentives for IT employees. Tech Pilot draws are held almost weekly in Ontario and British Columbia, two of Canada's tech centers, to assist competent tech applicants in obtaining permanent residence in Canada. You may want to explore highest paying IT Jobs in Canada.
French Speaking Applicant
If you speak fluent French, there are several provinces looking for francophone or bilingual candidates. Outside of Quebec, Ontario is one of the provinces that will scan Express Entry draw pools for qualified individuals. You may want to explore how to get accredited to work in Canada.
In order not to miss out on prompt updates from careerinfos.com, enter your email address below and hit the subscribe button beneath.
A confirmation link will be sent to your inbox or check your spam mails if its not in your inbox. Make sure you click the link to confirm your subscription in order not to miss any updates from this blog. All comments (related to the post above) should be dropped via the comment section below.