Canada NOC Code
Frequent Asked Questions About the NOC
Canada NOC Code selection is a major concern to intending immigrant opting for the entry express option. Most prospective immigrants may be perplexed by Canada's NOC Code. Are you thinking of migrating to Canada, but the immigration procedure appears to be a giant maze? You're not alone, though. It might be tough to comprehend what you truly need for a successful Canadian visa application with specialist jargon like the Comprehensive Ranking System (CRS), National Occupational Classification (NOC), Educational Credential Assessment (ECA), and others.
All of the aforementioned factors, including your CRS score, NOC Code, and ECA, can help you obtain extra PR points in the Express Entry System and perhaps permanent residency in Canada.
Canada NOC Code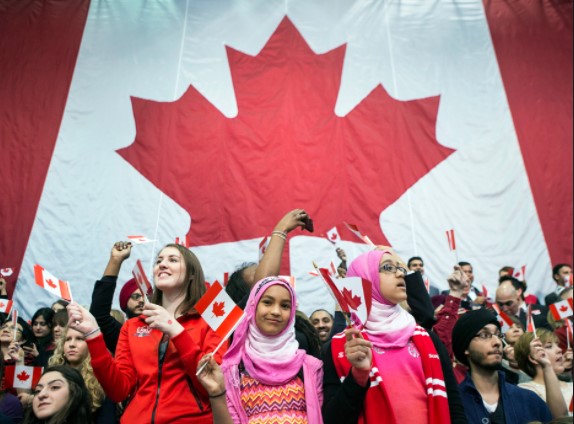 NOC A Jobs In Canada and How to Apply
What is the Express Entry System?
Three government economic initiatives are managed through the Express Entry System. Each program is devoted to a certain level, kind of talent, or career. The three programs are as follows:
Federal Skilled Worker Program
Federal Skilled Trade Program
Canadian Experience Class
Given that each program is occupation-based or dependent on your type of work experience, it stands to reason that the government would want some form of system to classify every job in the Canadian labor market based on competence. The National Occupational Code, or NOC, is the name given to this system.
Canada Noc Code: Criteria for NOC Job Classification
In Canada, occupations are categorised in two ways: by broad occupational category and by skill level. Aspects such as occupational mobility and the industrial sector are also taken into account.
Broad occupational category: When industry-specific job experience is necessary, this reflects the type of employment, the subject of study, or the industry. The broad work category is represented by the first number of a NOC code.
Skill level category: This refers to a wide range of characteristics such as education, training, and job experience. The intricacy of the job's tasks and obligations is also taken into account. The skill level is represented by the second number of a NOC code.
Canada NOC Key Concepts
Occupation: An occupation is a group of employment with comparable work obligations and activities. A job encompasses all of the activities or obligations that a worker does.
Job title: This is the term that is given to a position or job.
Unit group: This indicates one or more vocations grouped together inside the NOC. It also refers to the NOC's four-digit or numerical code.
Minor group: This is the domain in which an occupation is performed (occupational domain). It is an aggregate of multiple unit groupings and so reflects the NOC's three-digit code.
Major group: This indicates an occupation's broad occupational category and skill level. A major group comprises many minor groups and so reflects the NOC's two-digit or number code.
Frequent Asked Questions About the NOC
What is the NOC?
The National Occupation Classification (NOC) is Canada's national system for classifying jobs based on the necessary skills and work experience. This is determined by the nature of the work, the subject of study, or the industry. Other criteria are education, training, and work experience.
Who uses the NOC?
The NOC is used by Immigration, Refugees, and Citizenship Canada (IRCC) to evaluate an immigration applicant's work experience and to detect skill shortages in the Canadian labor market. Students, employees, employers, career and vocational counselors, as well as educational and training institutions, utilize the NOC on a daily basis.
What is the total number of NOC codes?
There are around 35,000 job titles in 500 unit groupings.
How can I find my NOC code?
To find your NOC code, go to the government website and search the NOC matrix by industry or keyword search, such as job title.
How do I verify that my NOC code is correct?
Once you've determined your NOC code, keep in mind that you'll need to submit supporting documentation to verify that the code you've chosen corresponds to your job experience.
How do I show my relevant work experience?
A reference letter from each of your previous jobs is the most acceptable piece of proof.
What is the content of a NOC Reference Letter?
This is not the same as a reference letter, which you may require when applying for a job in your native country. Remember, this is to demonstrate that you have the requisite abilities and work experience to perform the responsibilities stated under your unique NOC code description.
Contents Of A NOC Reference Letter
An acceptable NOC reference letter must:
appear on a written on business letterhead and signed by the appropriate officer/supervisor.
Print the name and work title of the relevant officer/supervisor beneath the signature.
Include the contact information for the firm, as well as;
If feasible, include the individual signing it's business card.
Contain your formal work title
Include the dates of your employments
Have details of your weekly salary
Contain details of your weekly working hours
How can I combine a NOC role with a reference letter?
The simplest method is to review your NOC's tasks and ensure that at least 75% of them match those in your reference letter.
How do I select the best NOC?
Use the NOC code that corresponds to the major responsibilities of the work experience for which you wish to claim CRS points.
Does my NOC code have any bearing on my CRS score?
No, there is no such thing as a direct effect. Although your code will show the sort of work experience for which you may be qualified to claim PR points, the most essential thing to remember when attempting to improve your CRS score is to increase the amount of work experience under that specific NOC code.
Which NOC codes are qualified for Express Entry?
If your work or profession has a NOC code of 0, A, or B, you may be eligible to apply for permanent residency through one of the Express Entry programs. Managers, physicians, architects, and, of course, registered nurses are among those who fall into this category. You may want to explore best Canadian province to apply for social jobs in Canada.
What is the difference between NOC 0 and NOC A and B?
NOC codes 0 through B are designated for personnel that are considered highly skilled. Those who fall into this category include managers, physicians, architects, cooks, plumbers, electricians, and, of course, registered nurses and so on. You may want to explore highest paying trade jobs in Canada.
In order not to miss out on prompt updates from careerinfos.com, enter your email address below and hit the subscribe button beneath.
A confirmation link will be sent to your inbox or check your spam mails if its not in your inbox. Make sure you click the link to confirm your subscription in order not to miss any updates from this blog. All comments (related to the post above) should be dropped via the comment section below.