Best Canadian Provinces to Apply for a Social Work Job
Best Canadian Provinces to Apply for a Social Work Job is one of the predominant thought of intending immigrants. There are lot of top tips for finding work in Canada, which you might want to check out. Given that skills shortages are only one of the challenges confronting Canada's employment market, indicates that Canada requires qualified employees. Professions with more open opportunities than others are classed as in-demand employment.
You're in luck if you're a certified social worker wanting to transfer your expertise to Canada. Social workers are listed as NOC 4152 on the National Occupational Classification (NOC) list in Canada, indicating that your position as a social worker is in high demand.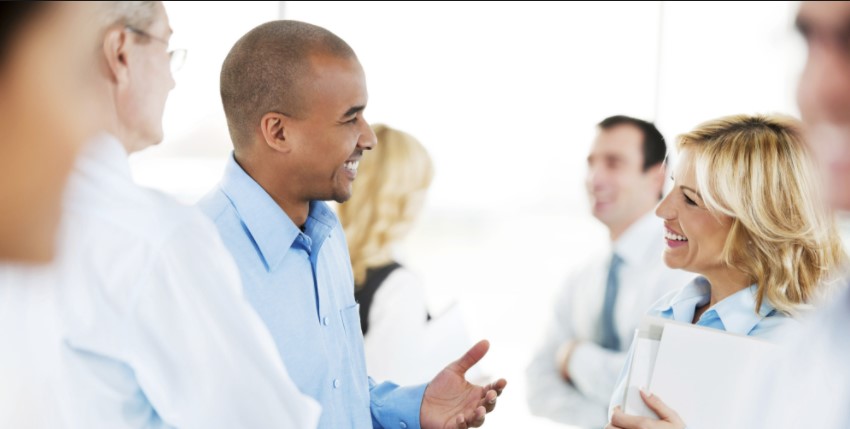 Provinces in Canada Where Social Workers Are In-Demand
Let's take a look at the finest provinces to apply for social work jobs in Canada in order to improve your chances of getting in. It is noteworthy that having a good knowledge on how to get accredited to work in Canada is key.
While there is a lack of social workers throughout Canada, certain locations are in particular high demand for this vocation. These are their names in no particular order:
Best Canadian Provinces to Apply for a Social Work Job
Nova Scotia;
Saskatchewan
Prince Edward Island;
Ontario;
New Brunswick;
Alberta;
When possible, social workers who serve clients in an office setting or visit their homes have been urged to switch to virtual or phone-based appointments. In general, there is a high need for social workers. Other than the pandemic, the number of positions for this occupational group has been expanding due to causes such as an increase in services for veterans, the growing requirements of an aging population, and an increased emphasis on personal well-being and the psychological needs of youth. You can always update your search on work in Canada related information.
How much income do social workers earn in Canada?
A social worker's average income is about $62,893. This is entirely dependent on where you live and work in Canada.
Average Salaries for Social Jobs in Canada

Province
Average Salary in CAD
Nova Scotia
$72,262
Alberta
$72,072
Ontario
$70,644
New Brunswick
$65,747
Prince Edward Island
$58,825
Registration requirements in Canada for internationally educated social workers?
To operate as a social worker in Canada, all internationally educated social workers must be registered. The following tasks must be completed:
Submit your academic credentials to the Canadian Association of Social Workers (CASW) for evaluation.
Send the completed credential evaluation to the ACSW. If your assessment is accepted, you may start the registration procedure.
Fill out an application for Provisional Registration with the ACSW.
Completing 1,500 hours of Social Work practice under the supervision of a Registered Social Worker is required. This might be either paid or unpaid work experience.
To demonstrate your excellent character and reputation, you must submit a recent Criminal Record Check, references, and a personal declaration to ACSW. and
Provide proof of professional liability insurance (insurance provided through your employer is acceptable). If you are not presently working, you must provide ACSW with proof of your insurance when you begin working.
How to Immigrate to Canada as a Social Worker?
While searching for the best Canadian provinces to apply for a social work job, bear in mind that, there are numerous methods to immigrate to Canada as a social worker; however, we have highlighted the two most common and fastest options.
1. Express Entry
Because it administers three federal economic immigration categories, the Express Entry system is an excellent option for you to relocate to Canada as a social worker. The Federal Skilled Workers Program, the Federal Skilled Trades Program, and the Canadian Experience Class are the three programs.
If you are successful in your application through the Express Entry system, you will be eligible to come to Canada as a permanent resident. This is accomplished by placing your application in a draw pool with other qualified candidates, after which you will be assigned a Comprehensive Placement System (CRS) score that will decide your ranking in the pool. To be eligible, you must reach or exceed the CRS cut-off score.
What are the benefits of the Express Entry System?
The benefits of the Express Entry system include:
You can immigrate to Canada whether or not you have a job offer.
Having a social work qualification will earn you CRS points;
If you are unsuccessful the first time, you will remain in the Express Entry pool where you can improve your CRS score;
The processing time of your application can be as little as 6 months, making it one of the fastest immigration systems in Canada.
2. Provincial Nominee Program
The Provincial Nominee Program (PNP) is an agreement in place enabling local governments to propose suitable economic immigrants who wish to work and live in a certain province.
To enhance your chances of obtaining a nomination from a province, apply where your talents are in high demand. The higher their demand, the greater your prospects. In this case, you should consider the best provinces to apply for social work positions in Canada in order to maximize your chances of being nominated.
How do I apply for a Provincial Nomination Program?
The first stage is to be approved by the province to which you have applied. This can be completed in as little as four to nine weeks. The second stage, which includes medical, police, and security checks, may take a bit longer. This might take anywhere from six to eight months, depending on your application.
There are two methods to apply for a nomination;
Direct Application Process
If you choose this method of application, you must mail your application directly to the province to which you are applying. The paper application must be sent or delivered by courier. It might take anything from 15 to 19 months to receive your findings.
Express Entry Application Process
You will be given two alternatives if you use the Express Entry method. They are as follows:
Expression of Interest – Through your Express Entry profile, you may express your interest in the province. If you have the necessary abilities and expertise, the province will nominate you. It is critical to select a province where social work employment are in high demand.
Use a Provincial Nominee Express Entry Stream to apply.
You might want to explore other easy ways of relocating to Canada.
In order not to miss out on prompt updates from careerinfos.com, enter your email address below and hit the subscribe button beneath.
A confirmation link will be sent to your inbox or check your spam mails if its not in your inbox. Make sure you click the link to confirm your subscription in order not to miss any updates from this blog. All comments (related to the post above) should be dropped via the comment section below.