How To Immigrate To Saskatchewan
Steps For Migrating Via Saskatchewan Express Entry
How To Immigrate To Saskatchewan is a major concern to intending immigrants. Are you considering migrating to Saskatchewan, Canada's heartland province? Then you might be interested in learning more about the Saskatchewan Immigrant Nominee Program (SINP), which was created to bring the advantages of immigration to the province.
About Saskatchewan
Saskatchewan is perfectly situated between the Canadian provinces of Manitoba and Alberta, and it shares boundaries with the states of Montana and North Dakota to the south. It is Canada's seventh biggest province, with flourishing economic sectors in agriculture, energy, manufacturing, oil and gas, and life sciences. It is also recognized for being one of the simplest provinces in Canada to immigrate to.
What is the Saskatchewan Immigrant Nominee Program (SINP)?
The SINP exists to help the province reap the benefits of immigration. Foreign workers and international graduates cover the most acute skill and labor needs in Saskatchewan. They also start enterprises that provide additional jobs for Saskatchewan residents and enhance the local economy. International skilled workers apply to SINP for nomination certificates, which allow them to seek for permanent residency in Canada. You may want to explore how to get accredited to work in Canada.
What You Need to Know About the SINP
In the list below, you'll find intriguing information regarding migrating to Saskatchewan.
You can immigrate to Saskatchewan even if you don't have a job offer.
Saskatchewan is one of the simplest provinces to immigrate to if you don't have a job. The International Skilled Worker Category in Saskatchewan has two major active streams that do not require job offers.
There is a high need for truck drivers, waiters, and nurses in Saskatchewan
International graduates can seek for permanent residency in Saskatchewan.
Studying in Saskatchewan is one of the simplest methods to become a permanent resident of the province.
The SINP application fee is $350.
In addition to being one of the simplest provinces in Canada to move to, Saskatchewan is also less expensive than the bulk of other top Canadian provinces.
SINP applications are typically processed in 4-37 weeks.
How Can I Immigrate To Saskatchewan?
Find out how to immigrate to Saskatchewan by reading on!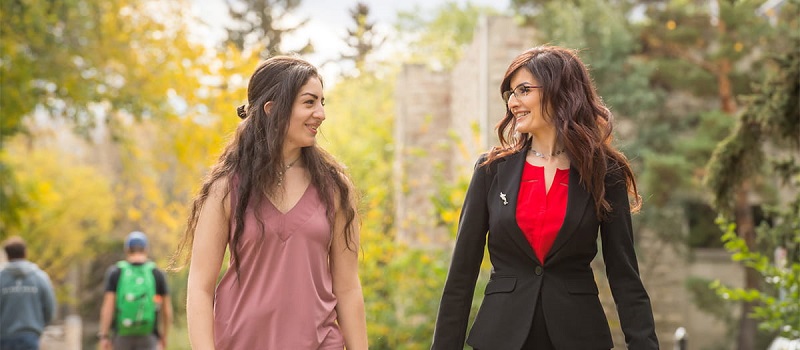 International Skilled Worker: Saskatchewan Express Entry
This immigration category works in tandem with the Express Entry system to attract talented immigrant workers from outside of Canada who wish to work in Saskatchewan. To apply for permanent residency through Express Entry, you do not require a work offer, but you must create an Express Entry profile and submit an Expression of Interest (EOI) to Saskatchewan. An EOI is not an application to the SINP; rather, it is a preliminary application to indicate your interest in the province and credentials.
Steps for migrating via Saskatchewan Express Entry
1. Create an Expression of Interest Profile
Following the completion of your Express Entry profile, you will be asked to complete an EOI profile. You will be prompted to enter personal information and will be graded using the Saskatchewan Points Grid. The most essential need is to have job experience in an occupation that is not on the list of prohibited occupations.
2. Candidate Pool and Selection for EOI
You will be assigned a score and added to the EOI candidate pool, where the top scorers will be recognized and hired.
3. Invitation to Apply- Application Request
The system generates EOI profiles, and those chosen receive an Invitation to Apply.
4. Application
You will have 60 days to complete an online application and present documentation to the SINP.
5. SINP Evaluation
Your EOI profile will be valid for one year, or until you obtain a Saskatchewan provincial nomination. You are free to modify your profile in order to gain more points.
International Skilled Worker: Occupation In-Demand
This is another another immigration category in which you do not need to have prearranged employment in Saskatchewan. However, you must have at least one year of work experience in one of the roles not mentioned on Saskatchewan's prohibited occupations list.
What Is The Application Processing Times for SINP?
SINP Application Processing Times

Immigration Category
Average Processing Time
Express Entry
37 weeks
Occupation In-Demand
35 weeks
Employment Offer
4 weeks
International Students
1 week
You may want to explore Canada CRS Score.
Why Should I Immigrate To Saskatchewan?
The good news is that the cost of living in Saskatchewan is $1,367, which is 1.23 times cheaper than the cost of living in other more costly Canadian provinces such as Ontario and British Columbia. Housing expenses are lower in Saskatchewan than in other large Canadian cities, and most individuals can buy and own a home.
Why Immigrate to Canada through the Saskatchewan Immigrant Nominee Program?
The Saskatchewan Immigrant Nominee Program (SINP) is a fantastic method to start a new life and work in Canada because it is one of the simplest provinces to come to in Canada. Saskatchewan is a popular location for potential immigrants since it has more employment possibilities and a lower cost of living. You may want to explore other Canada Provincial Nomination Programs
In order not to miss out on prompt updates from careerinfos.com, enter your email address below and hit the subscribe button beneath.
A confirmation link will be sent to your inbox or check your spam mails if its not in your inbox. Make sure you click the link to confirm your subscription in order not to miss any updates from this blog. All comments (related to the post above) should be dropped via the comment section below.