How to Immigrate to Alberta
Ways To Immigrate to Alberta
How to Immigrate to Alberta is  often asked my intending immigrants. Alberta is well recognized for its oil, natural gas, and cattle ranching industries. The province really possesses the world's third-largest oil resource, which is providing a lot of work possibilities in Canada.
Ways To Immigrate to Alberta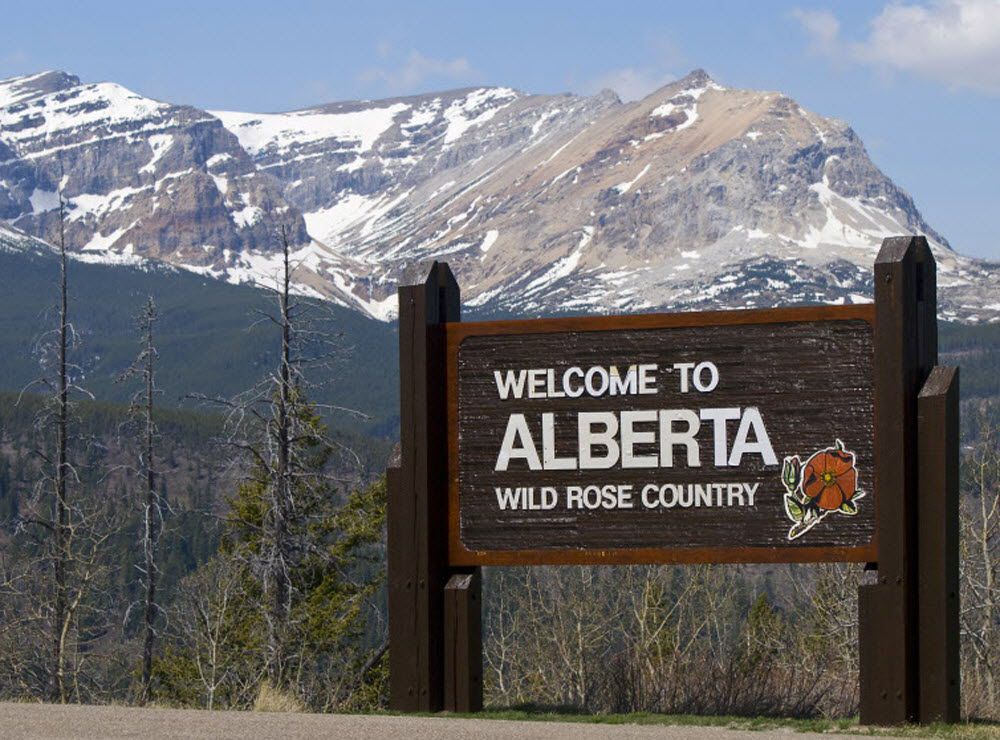 Provincial Nominee Program
The Provincial Nominee Program (PNP) is a contract that allows local jurisdictions to nominate suitable economic immigrants who wish to work and reside in a specific province in Canada. To enhance your chances of being nominated for Alberta, make sure your unique talent is in demand in the province.
The jobs listed in Alberta's in-demand list are shown in the table below.
Alberta Occupations In-demand List

NOC Code
Occupations
621
Retail and wholesale trade managers
2171
Information systems analysts and consultants
3112
General practitioners and family physicians
3414
Other assisting occupations in support of health services
4412
Home support workers, housekeepers and related occupations
9536
Industrial painters, coaters and metal finishing process operators
7511
Transport truck drivers
7244
Electrical power line and cable workers
7204
Contractors and supervisors, carpentry trades
How Do I Become Eligible For A Provincial Nonimation Program?
The first thing you'll need is for your application to be accepted, which should take between four and nine weeks. The second phase entails medical, police, and security checks; this procedure can take anywhere from six to eight months, depending on the candidate.
Once you are nominated by Alberta, you will need to get a work visa before immigrating to Canada, which the province can help you with. You may want to explore how to get accredited to work in Canada.
What is the procedure for applying for a PNP?
The PNP offers two options for obtaining Canadian residence permit. They are as follows:
Direct applications and
Express Entry applications
Direct Application Process
Sent straight to Alberta;
Submit a paper application through mail or courier; and
Receive application results between 15 and 19 months.
Express Entry Application Process
When you apply using the Express Entry system, you will have two options:
Expression of Interest – Through your Express Entry profile, you express interest in the province of Alberta. If you have the necessary skillset, the province will nominate you.
Apply through a Provincial Nominee Express Entry Stream, such as the Alberta Immigrant Nominee Program in this case (AINP).
Alberta Immigrant Nominee Program
The Alberta Express Entry Stream enables the province to nominate a restricted number of qualifying individuals from Canada's Express Entry system. The stream is divided into two steps:
Step 1:
AINP will send a Notification of Interest (NOI) letter to Express Entry candidates. Only candidates who have received a NOI letter may contact the AINP to express their interest in applying to the stream.
Step 2:
The AINP will then invite qualified applicants to apply. Candidates will decide if they satisfy the requirements and submit an application if they do. All completed applications are subsequently placed in a pool of eligible applicants for processing consideration.
What exactly is Express Entry?
Express Entry is an online immigration system that allows foreign skilled workers to become permanent residents of Canada through the three federal programs handled by the Express Entry system. The following are the programs:
Federal Skilled Worker Program
Federal Skilled Trades Program
Canadian Experience Class
How to Apply for Immigration to Alberta Using the Express Entry System
If you meet the Express Entry requirements, you will indeed be able to build an online profile using the following:
Provincial Nomination (if you have one).
Your passport or travel document;
A report on your educational credentials;
The results of your language tests
Certificate of competence in a trade vocation issued by a Canadian province or territory(where applicable); and
Proof of employment (where applicable);
You will be placed in the Express Entry pool with other qualified candidates, and your ranking will be determined by your Comprehensive Ranking System (CRS) score. If your CRS score meets or exceeds the qualifying CRS score for a certain draw, you will be sent an Invitation to Apply (ITA). Obtaining an ITA allows you to apply for permanent residence in Canada.
Pilot Program for Rural and Northern Immigration
The Rural and Northern Immigration Pilot (RNIP) is a program that aims to enhance rural areas by providing chances for foreign people to come to participating towns as permanent citizens of Canada.
How Do I Apply Through The Rural and Northern Immigration Program?
To apply for permanent residency through the RNIP, follow these three steps:
Meet the IRCC qualification standards as well as the community-specific requirements.
Look for a job in Claresholm with a reputable company.
Submit your application once you've received a job offer.
You may also want to explore easiest ways to relocate to Canada.
In order not to miss out on prompt updates from careerinfos.com, enter your email address below and hit the subscribe button beneath.
A confirmation link will be sent to your inbox or check your spam mails if its not in your inbox. Make sure you click the link to confirm your subscription in order not to miss any updates from this blog. All comments (related to the post above) should be dropped via the comment section below.