How To Immigrate to UK from Hong Kong
UK Visas For Hong Kong Citizens
How To Immigrate to UK from Hong Kong
Hong Kong passport holders do not require a visa to visit the United Kingdom for tourism interests if their stay does not exceed six months. Applicants from Hong Kong must apply for specialized visas for study, work, and commercial purposes. If you're interested in Hong Kong immigration to the UK, please leave a message in the comments below.
How To Immigrate to UK from Hong Kong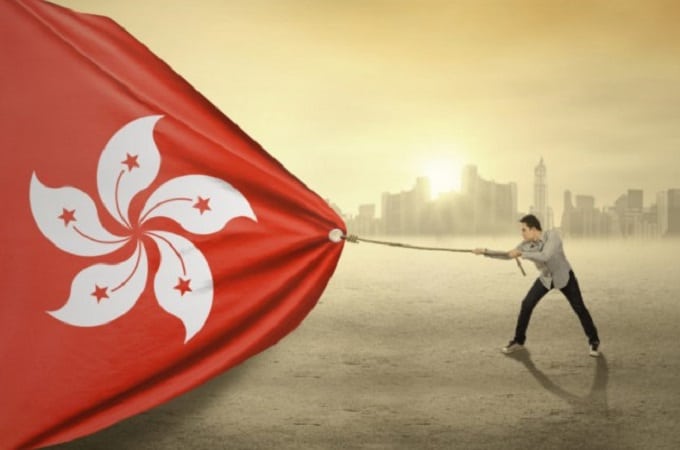 Why Immigrate From Hong Kong to UK
The majority of the motivations for Hong Kong immigration to the United Kingdom are related to the numerous economic possibilities and high living standards.
Relocating to the United Kingdom is a fantastic option since education, medicine, and public services are well developed and highly valued on an international level. Learn about highest paying companies in the UK.
British National Overseas (BNO) Passport
When Hong Kong was under British administration, the BNO passport was introduced in 1985. This crucial document permitted Hong Kongers to enter the United Kingdom without limitations. However, once Hong Kong got independence in 1997, the laws relating to this document remained the same, with a few exceptions in terms of visits.
BNO nationals or holders of BNO passports can work and live in the UK with a particular form of visa that cannot exceed 5 years. Citizens of Hong Kong can then apply for indefinite leave to reside in the United Kingdom and British citizenship. Learn about easiest ways to immigrate to the UK.
UK Visas For Hong Kong Citizens
We've put up a list of the various types of work visas available in the United Kingdom:
Skilled Worker Visa: This is a visa for skilled workers who take a variety of jobs according on their credentials.
Temporary Work Visa: Hong Kong nationals with short-term job contracts can apply for a temporary work visa.
Global Talent Visa: For professions in sectors like as culture, arts, IT, and more, a global talent visa is available.
Domestic Work Visas: Hong Kong nationals can apply for domestic work visas/permits to enable them accept job positions in private houses. Explore how a non-EU citizen can work in the UK.
Investor Visa: In the case of Hong Kong investors, a certain sort of visa is necessary, as well as a specific quantity of investment.
How to Apply for an Investor Visa for UK
Businessmen from Hong Kong who wish to start investing in the United Kingdom must apply for an Investor visa and adhere to a few key requirements.
For example, if you invest at least GBP 2 million in the UK, you can get a UK visa.
One must submit detailed information regarding the source of funds, while authorities conduct particular checks in this regard.
Application for this type of visa must be submitted within three months. This is usually within the intended arrival date in the United Kingdom.
Advantages of UK Investor Visa
An Investor visa for the United Kingdom has additional benefits. The application may, for example, include family members. Learn how to apply for a UK Spouse Visa.
Furthermore, such a visa is valid for three years, with the option of extending it for another two years.
This visa category can also be used to apply for British citizenship.
Can I Relocate My Company From Hong Kong To The UK?
Yes you can provided you follow the requirements for company migration. This usually begins with de-registration and notice of local authorities.
Business owners, directors, and administrators must sign a statement declaring the company's move to the United Kingdom.
The company can then be registered in the United Kingdom, following particular rules for papers, moveable items, and assets. Learn how to relocate your company to London.
Hong Kongese In UK – Hong Kong Citizens Living in UK
We'd like to call attention to some fascinating statistics and data concerning Hong Kong residents in the United Kingdom, as given by bbc.com:
More than 5.4 million Hong Kong people are projected to migrate to the United Kingdom in the coming years.
Around 187,000 Hong Kong residents between the ages of 18 and 23, have at least one parent who is a BNO.
According to figures from 2020, almost 7,000 Hong Kong citizens have settled in the United Kingdom.
Related: If you are a citizen/resident in India, you may want to explore how to immigrate to UK from India.
In order not to miss out on prompt updates from careerinfos.com, enter your email address below and hit the subscribe button beneath.
A confirmation link will be sent to your inbox or check your spam mails if its not in your inbox. Make sure you click the link to confirm your subscription in order not to miss any updates from this blog. All comments (related to the post above) should be dropped via the comment section below.