Relocate Your Company To London
Steps On Relocating Companies To UK
It is a very easy procedure to relocate a company, but it is essential to consider both the general regulations enforced in the area of business in the nation of origin, as well as those in the United Kingdom. In this post, you'll learn all you need to know about relocating to London, England. Keep reading to stay abreast on how to relocate your company to London.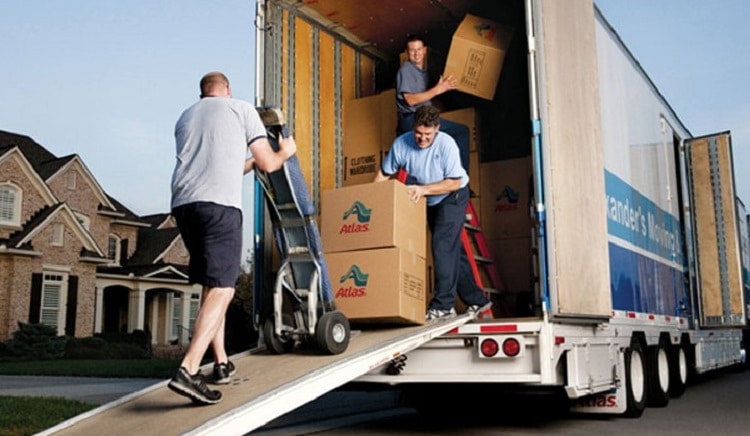 Choosing UK for Company Relocation
In terms of activity expansion and accompanying profitability, the United Kingdom is unquestionably a highly appealing commercial hub.
London is an attractive commercial destination, with a significant number of firms with foreign capital already registered and a good atmosphere for growth. Foreign investors and business colleagues will undoubtedly value the status of a firm formed in London. Learn about highest paying companies in UK.
Why Relocate Your Company To The UK
Here are some of the reasons why relocating a company to London is one of the finest options for sustaining and growing a firm:
The United Kingdom, particularly London, has a business-friendly environment that attracts a high percentage of international investment.
In London, most local and international businesses have a good chance of succeeding.
For international investors interested in relocating their company to the United Kingdom, the trained and talented workforce is an advantage.
After relocating, company development may begin in London, where the environment is ideal.
Foreign businesses may take advantage of a stable economy and attractive business incentives. You may want to explore some of the best jobs in the UK.
You stand a chance of making your company offer one of the most in-demand jobs in the UK.
How To Relocate Companies To London
The firm's relocation should begin in the nation of origin, and more specifically, within the organization, where various paperwork must be accepted and signed.
As a result, the firm's managers and administrators, as well as the business owners, must agree to relocate the corporation to another nation, in this case, the United Kingdom. If your company is finance firm, you may want to stay abreast with highest paying finance jobs in the UK.
The rationale for the relocation, the location of the new headquarters, and whether additional operations will be established in the future must all be included in such documents. Keep reading to learn how to relocate your company to London.
Steps On Relocating Companies To UK
Here are some easy measures to remember while planning a corporate move to the United Kingdom:
The paperwork outlining the company's relocation decision must be registered with the appropriate authorities. This choice must be communicated to them from the start.
Contracts with suppliers must be finalized as soon as possible, and any credits or debts must be paid.
A firm that specializes in physical relocation should be contacted. So, if you want all of your physical belongings relocated to a new place, you must order such services.
If the company's owners are not citizens of an EU nation, the necessary visas and permits will be determined.
If the process of a business's activities in its home nation being shut down in order to relocate is completed successfully, the company will be registered with the authorities in the new country.
It is critical to register with the financial authorities in order to pay taxes, and this should be done as soon as possible after relocating.
Investing in UK
The United Kingdom is unquestionably a top business location, with well-known firms as well as promising startups.
Still want to relocate your company to London? Here are some of the benefits of investing in the United Kingdom:
A well-trained workforce
Various areas of interest in which the company has a good possibility of growing,
Government assistance,
Infrastructure that is well-developed
Formalities for rapidly registering a business have been simplified.
A fantastic business atmosphere.
Economic Direction of The UK
Here are some figures that show the UK's economic trajectory:
The UK was placed 8th out of 190 economies in the 2020 Doing Business report due to its reduced business requirements.
The overall FDI stock for the United Kingdom in 2019 was more than USD 2,075 billion.
For international entrepreneurs, the greenfield investment sector in the United Kingdom is quite enticing. In terms of investment, the field has received more than USD 36 billion.
In order not to miss out on prompt updates from careerinfos.com, enter your email address below and hit the subscribe button beneath.
A confirmation link will be sent to your inbox or check your spam mails if its not in your inbox. Make sure you click the link to confirm your subscription in order not to miss any updates from this blog. All comments (related to the post above) should be dropped via the comment section below.