Immigrate to UK from Jamaica
Investing In UK As A Jamaican Businessman
Immigrate to UK from Jamaica
To enter the UK, Jamaican immigrants require a UK visa, particularly the standard visitor visa. There are additional obligations to consider and respect as a Jamaican citizen in the United Kingdom whether it comes to employment or study. Continue reading to find out how to immigrate to UK from Jamaica.
Immigrate to UK from Jamaica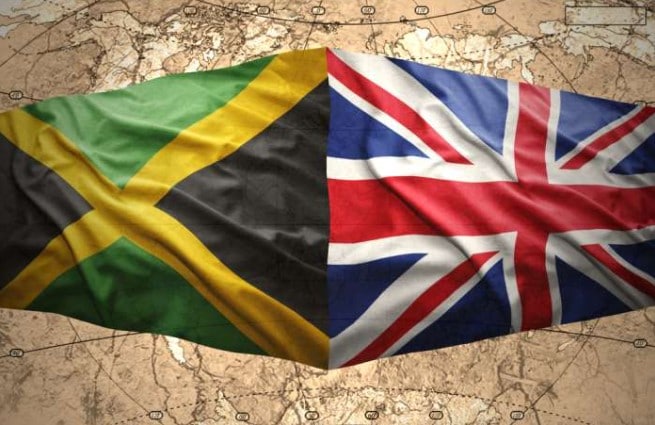 Standard Visitors Visa For Jamaicans
Citizens of Jamaica who wish to visit the UK for tourism purposes, particular commercial activities, medical reasons, or as part of an academic exchange can apply for a standard visitor visa. It's worth noting that the standard visitor visa's restrictions are highly essential, which means that if the visa expires, Jamaican nationals will have to leave the UK and not extend their stay.
About Standard Visitor Visa For Jamaicans
There are a few more things to be aware of when it comes to this sort of visa:
This sort of visa does not allow you to work in the United Kingdom.
Jamaican nationals are not permitted to bring family members to the UK on a standard visitor visa. You may want to learn about how to apply for a UK spouse visa.
The British authorities will ask for documentation in this regard if you are coming for specific commercial objectives.
In the event of private medical care, Jamaican citizens must show that they made the necessary preparations and that they have adequate funds to cover the duration of their stay.
The authorities have the right to refuse entry to the UK if the criminal record is not clear.
Skilled Workers Visa For Jamaicans
Jamaicans who have accepted a job offer in the United Kingdom should apply for a Tier 2 skilled worker visa.
With this visa, Jamaicans can work as professional athletes, in religious communities, or even in the public sector.
The skilled workers visa has a 5-year validity period and can be renewed upon request.
Requirement For A Skilled Workers Visas
In terms of criteria, Jamaican residents who wish to work as skilled workers in the United Kingdom must
Demonstrate a sufficient command of the English language..
Provide a certificate of sponsorship, and a
Work contract paying at least GBP 20,800 per year.
Investing In UK As A Jamaican Businessman
Entrepreneurs from Jamaica who wish to invest in the United Kingdom should apply for a Tier 1 investor visa.
Requirement To Apply For A UK Investor Visa?
Obtaining a Tier 1 investor visa requires a minimum investment of GBP 2 million.
Provide a bank account to fulfill the caveat that you must disclose details regarding the source of funds.
The British authorities have the right to conduct their own checks to determine whether or not the Jamaican candidates have a clean criminal record.
How Can I Relocate My Company From Jamaica To The UK?
Relocating a company to the UK from Jamaica, is very simple and quick.
The first step is de-registration of the company from its home country.
A statement signed by the owners/administrators is required.
Commence discussion on registering a company in the UK and relocating your physical assets.
The full migration procedure can take a few days with professional assistance. You can explore best UK job sites, if you are interested in working in the UK.
Living in the UK – Fun Facts
Here are some interesting statistics regarding immigration and the population of the United Kingdom that you might find useful:
According to worldometers.info, the UK has a population of almost 68 million people.
Immigrants account for around 35% of London's overall population.
The majority of immigrants in the UK come from India, Poland, and Pakistan.
According to 2019 data, the UK has over 9.5 million foreign-born residents.
In order not to miss out on prompt updates from careerinfos.com, enter your email address below and hit the subscribe button beneath.
A confirmation link will be sent to your inbox or check your spam mails if its not in your inbox. Make sure you click the link to confirm your subscription in order not to miss any updates from this blog. All comments (related to the post above) should be dropped via the comment section below.