MTN Scholarship Scheme 2023
Apply For The MTN Nigeria Foundation Science and Technology Scholarship
MTN Scholarship Scheme is currently open for application from eligible applicants for the 2023 academic session.
MTN Nigeria Foundation Science and Technology Scholarship
The scholarship Scheme  was established by MTN Nigeria Communications Limited in July 2004 to drive MTN Nigeria's Corporate Social Investment (CSI) initiatives aimed at improving the quality of lives in communities across the country.
This foundation invites applications from high performing full time second year students studying in public tertiary institutions (universities, polytechnics and colleges of education) in Nigeria. The scholarship provides financial assistance to students who might otherwise be unable to pay for their tertiary education and aims to recognize and reward academic excellence.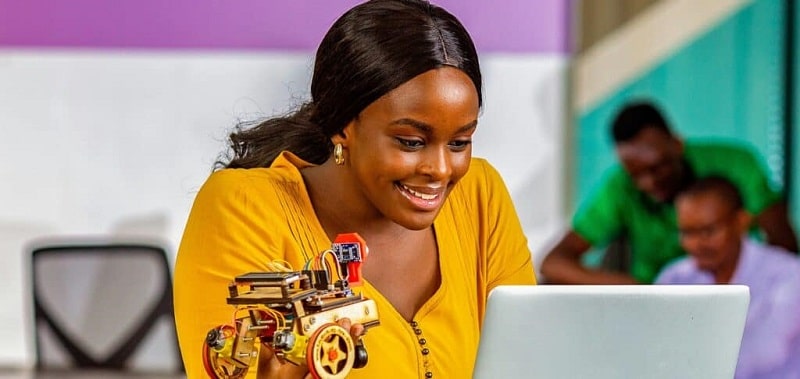 Impact of the Scholarship
The Foundation is funded by up to 1% PAT (Profit after Tax) from MTN Nigeria and deploys a unique brand of wide impact and project-driven corporate social investment programmes which have won several accolades.
It has also created a vibrant network of local and international partner organisations through which its various projects are executed.
Through its efforts, the MTN Foundation has made huge impact and has become a model for good corporate citizenship, endorsed by a wide variety of stakeholders, Government, Regulators, Tax authorities, and the beneficiaries of its numerous projects.
The scholarship is renewed every year until graduation for existing awardees provided they have maintained a minimum of 3.5CGPA/3.0GPA or its equivalent (Second Class Upper/Upper Credit) while new applications when advertised are welcome from full time students in their second year and second semester of study.
Related: Johnson & Johnson Africa Innovation Challenge
Eligibility Criteria
Applicants must be Nigerian
Applicants must be full time third year students studying in public tertiary institutions (universities,
polytechnics and colleges of education) in Nigeria.
Applicants must have maintained a minimum CGPA of 3.5 or its equivalent (second class upper/upper credit)
Applicants from public Polytechnics must have a minimum Grade Point Average(GPA) of 3.0(upper credit)from
the Ordinary National Diploma programme and must have secured admission into the Higher National Diploma(HND).
Direct entry level students must have a minimum Grade Point Average (GPA) of 3.0(upper credit ) from the OND programme and must have secured an admission into 300level/3rd year in public university
Field/Area of Study
Applications are welcomed only from students studying any of the following courses:
MTN Scholarship Scheme Eligible Courses

Accountancy/Accounting
Electrical/Electronics Engineering
Agric. Extension and Rural Development
Electronics and Computer Technology
Agricultural Science
Electronics Engineering
Agronomy
Engineering Physics
Animal Breeding and Genetics
Industrial Mathematics
Animal Nutrition
Industrial Physics
Animal Production and Health
Information Technology
Aquaculture and Fisheries Management
Mathematics
Applied Physics
Mechanical Engineering
Architecture
Metallurgical and Materials Engineering
Chemical Engineering
Petroleum and Gas Engineering
Civil Engineering
Physics Electronics
Computer and Electronics
Geophysics
Computer and Information Science
Physics/ Computational Modeling
Computer and Mathematics
Pure/ Applied Physics
Computer Engineering
Statistics
Computer Science
Statistics and Computer Science
Electrical Engineering
System Engineering
How to Apply For MTN Nigeria Scholarship Scheme
Interested and qualified candidates should visit MTN Nigeria Foundation official website for additional information and to apply
Note
Candidates are required to upload a copy of their recent passport photograph (maximum file size of 600kb)
Only shortlisted applicants will be contacted and MTNF bears sole responsibility for final selection of successful beneficiaries.
Application Deadline
Application for the Scholarship scheme will most likely commence between September 2023/October 2023.
To get a prompt update about this scholarship, please subscribe to this blog.
In order not to miss out on prompt updates from careerinfos.com, enter your email address below and hit the subscribe button beneath.
A confirmation link will be sent to your inbox or check your spam mails if its not in your inbox. Make sure you click the link to confirm your subscription in order not to miss any updates from this blog. All comments (related to the post above) should be dropped via the comment section below.