Rutgers University Scholarships In USA 2023
Apply For Rutgers University Scholarships To Study In USA
Rutgers University offers a range of merit-based scholarships and need-based programs to help qualifying students fund their education.
If you wish to study in USA, this is fantastic news. An application for Rutgers University Scholarships for International Students in the United States is presently open. In this post, we'll go through the scholarship's value, eligibility, and application procedure in detail.
Why choose to study at Rutgers University?
Rutgers University works with the industry to create new programs of study and training for a new breed of industry leaders who appreciate both the business aspects and creative endeavors in this dynamic industry and ultimately provide students who would be well-positioned for internships and full-time employment opportunities in the industry.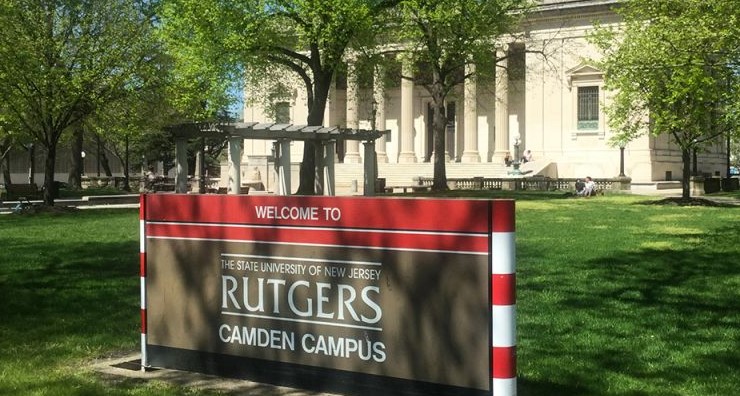 Value/Worth of Scholarship
Rutgers University is offering a $2,000 – $10,000 per year scholarship opportunity towards the cost of their degree studies at Rutgers.
Related: Coca-Cola Scholars Scholarships
Rutgers University Scholarships
Explore available scholarships at Rutgers University
Rutgers University–Camden Scholarship
The following are sub category of Rutgers University Camden Scholarship
Merit Scholarships
Bridging the Gap Program
Bridging the Gap Program for Rutgers at Camden County College
Road to Success Transfer Scholarship
International Chancellor's Scholarship
Rutgers–Camden.
#YouAreWelcomeHere Scholarship
Current Students Scholarship
Also Read: Best Courses To Study For Jobs
Rutgers University–Newark Scholarships
Admitted students can be considered for scholarship awards each year. No separate application is required for scholarships. Many have specific eligibility requirements and can be renewable, provided the student maintains full-time enrollment status and meets the minimum academic criteria for each scholarship. Rutgers–Newark scholarships are renewable for four semesters for transfer students and eight semesters for first-year students, provided you are continuously enrolled at Rutgers–Newark.
Subcategories of Rutgers – Newark Scholarships
Merit Scholarships
Honors Living-Learning Community (HLLC) Scholarship
RU-N to the TOP
Phi Theta Kappa Scholarship
NJ Stars II Scholarship
TheDream.US
Related: Best Careers In Commerce
Rutgers University–New Brunswick Scholarship
This scholarship is categorized as follows;
Rutgers First-Year Awards
International Student Scholarships
National Merit Scholarships/College-Sponsored Merit Award
Class Endowed Scholarships
Theodore J. and F. Elizabeth Kirsch Southern California Scholarship
Phi Theta Kappa Scholarship
Francis B. and Paige D. L'Hommedieu Scholarship
NJ Stars II
TheDream.US
How To Apply For Rutgers University Scholarships
Students must create a Rutgers CommunityID account and complete their application.
Visit Rutgers University Scholarship page for additional information and to apply
Application Deadline:
The application timeline varies according to the scholarship category been applied. for.
You may want to explore other U.S scholarship options
In order not to miss out on prompt updates from careerinfos.com, enter your email address below and hit the subscribe button beneath.
A confirmation link will be sent to your inbox or check your spam mails if its not in your inbox. Make sure you click the link to confirm your subscription in order not to miss any updates from this blog. All comments (related to the post above) should be dropped via the comment section below.