Best Freelance Job Websites In 2023
See How To Land Freelance Jobs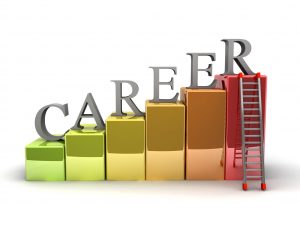 Freelance jobs has now become a trend due to rapid advancement of work dynamics. Freelance job websites seek to create platforms where freelancers searching for job openings and other opportunities get to find their respective clients or gigs.
Best Freelance Job Websites
Freelance job listing websites are platforms (websites) designed to specifically help link employers with freelancers to complete either a short- or long-term projects for a specified fee.
With the aid of verifiable key metrics which borders around; volume of relevant opportunities, industry coverage, registration cost and other relevant aesthetics, the top 10 websites for freelance jobs are concisely analysed in this article.
Trending Freelance Websites

Freelance Website
Attributes
Freelancer
Suitable for Professionals and Beginners
Upwork
Suitable for Professionals and Beginners
Craigslist
Most Suitable for Local Jobs
FlexJobs
Most Suitable for Remote Jobs
LinkedIn ProFinder
Most suitable for Networking
Fiverr
Most suitable for Beginners
TaskRabbit
Most suitable for Non-Digital Jobs
Working Not Working
Most suitable for Creatives Gigs
Freelance Writing Gigs
Most suitable for Writing Jobs
Guru
Most suitable for Experienced Freelancers
Upwork: upwork.com

Freelance Job Listing Websites

Upwork is another freelance websites closely ranked with freelancer. Uptown which was founded in 1998 have over 5 million clients with over 16 million freelancers. The website is argued to have higher gigs but few opportunities accross industries when compared to freelancer. In terms of coverage, Uptown cuts across data science, marketing, consulting, translation, engineering, IT, customer service, web development and designs.
Freelancer : Freelancer.com
This is one of the largest marketplace for freelance work. Freelancer was founded in 2008 and it currently connects over 45 million employers and freelancers from more than 247 countries. Freelancer earned its bragging right as current best freelance website due to its great features which include; no cost for account opening/profile setup, wide industry coverage for both local and remote jobs in such fields as; content writing, social media marketing, sales, accounting, human resources and other viable fields.
Craigslist : Craigslist.org
The website currently has the bragging right as the top choice for local jobs when it comes to freelancing. The platform  which was founded in 1995, currently serves over 700 cities in more than 70 countries.
Craigslist have listings for gigs and jobs that across domestic work, finance, IT, marketing, writing and editing, manual labor and much more.
Flexjobs : Flexjobs.com
Flexjobs in terms of ranking, is the largest website for hand-screened remote jobs. The website which was created in 2007 currently boast of over 25,000 active job listings from over 5000 companies across the globe.
The website offers it members access to a non fraudulent up to date database of opportunities across industries.
LinkedIn Profinder : LinkedIn.com/profinder
LinkedIn since its inception in 2003 has endeared itself as the world's largest professional networking platform. The platform boast of over 7oomillion registered users. The websites has a unique feature which allows freelancers to connect directly with recruiters and other business owners.
LinkedIn Profinder covers massive arears such as; coaching, marketing, consulting, real estate, finance, photography, web development and much more viable opportunities.
Fiverr : Fiverr.com
Fiverr is a freelance website which earned a bragging right as the cheapest freelance website. Most freelancers on the website offer services for as low as $5 per gig. The website has made over 5 million transactions from inception and currently ranks as the best platform for beginners.
The platform which greatly favors creative designs gigs, also caters for legal, relationship coaching, IT, career counseling etc.
Relevant Link: How To Make Money Online
TaskRabbit : Taskrabbit.com
TaskRabbit which was created in 2008 has gained reputation for connecting people with freelancers who are into odd jobs like plumbing, shopping etc. The website specifically caters for non-digital jobs and embraces those with non-digital skillsets.
Working Not Working : Workingnotworking.com
WNW is a freelance website which boast of high quality listings and freelance friendly features. The website was founded in 2011 and it doubles as a resume and as a job board. The site has as it's core mission to connect creative talent to the most innovative companies.
WorkingnotWorking share some similarities with LinkedIn as the website does not charge membership fees or take commissions for work found on their platform.
Freelance Writing Jobs : freelancewritinggigs.com
Popularly called FWJ, freelance writing jobs is a freelance website that share similar features of Flexjobs. The websites focuses on copy-writing, essay writing, content writing, editing and grant writing.
Guru : Guru.com
Guru is a professional freelance website.  The site serves over 800,000 employers across the globe with an impressive client satisfaction rate of 99%.
Guru.com  caters for experienced professionals. The site focus on business and finance, administration, architecture, programming, engineering, sales and marketing etc.
In order not to miss out on prompt updates from careerinfos.com, enter your email address below and hit the subscribe button beneath.
A confirmation link will be sent to your inbox or check your spam mails if its not in your inbox. Make sure you click the link to confirm your subscription in order not to miss any updates from this blog. All comments (related to the post above) should be dropped via the comment section below.