Best Medical Schools In France
Studying Medicine In France
France is one of the few European countries with colleges dating back to the Middle Ages. In practice, foreign students will be able to pursue their academic goals at a number of renowned medical schools in France. If you want to be a part of this long and renowned legacy, you should apply to one of France's top medical schools.
Studying Medicine In France
Medicine, as a multipurpose discipline, may be studied anywhere, but the facilities and professional training provided by French institutions are unrivaled and essential for a doctor's successful future.
In France, the educational system is closely linked to the government, with medical courses falling under the jurisdiction of both the Ministry of Education and the Ministry of Health. By participating in practical training, international students will increase their theoretical understanding. The medical sector is constantly progressing thanks to the contributions of scientists and clinicians who have received their education at some of France's finest medical institutions.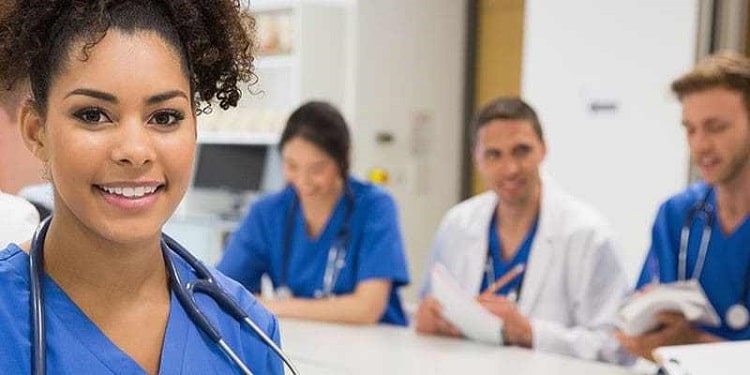 How long would it take to study Medicine in France?
Medical education in France is one of the world's most extensive, taking an average of nine years to complete.
It is separated into three cycles, which are as follows:
First cycle consists of two years of instruction, with a concour (competitive final exam) held at the conclusion of the first year to select who will go to the next track.
Second cycle — four years of training, with one year dedicated to bio-clinical sciences and the remaining three years to externship.
Third cycle entails a national classification test, followed by hospital training. After a successful thesis defense, the diploma is awarded.
Cost of Attending A Medical School in France
As you might expect, tuition fees for medical schools in France vary greatly per university. Some start as little as $10,000 per year and go up to $25,000 per year. In addition, you must factor in the expense of living. This expense can quickly build up, and it may appear like studying is no longer an option owing to the hefty cost. However, there are ways that you can study for free, and if you are interested, read about tuition fees in France
Requirements to study in French medical schools?
International students must provide a transcript of records, GRE scores, a student visa and, if necessary, a language competency exam. You may also be asked to provide proof of financial competence. These are a number of items you'll need to confirm your eligibility.
It should be noted that learning French is not a requirement for studying medicine in France. We've put up a guide on How to Apply to Study in France for International Students, which is especially useful for individuals who are unfamiliar with the process.
Best Medical Schools in France
Here are some of the best medical schools in France:
Subscribe to join other students interested in studying in France and receive frequent emails with useful articles, the latest news, and a variety of scholarship options in France…
In order not to miss out on prompt updates from careerinfos.com, enter your email address below and hit the subscribe button beneath.
A confirmation link will be sent to your inbox or check your spam mails if its not in your inbox. Make sure you click the link to confirm your subscription in order not to miss any updates from this blog. All comments (related to the post above) should be dropped via the comment section below.