GRE And GMAT Preparation Tips
A Concise Guide On GRE & GMAT
Every year, thousands of applicants from all around the world desire to take the GRE and GMAT tests. The amount of anxiety associated with GRE and GMAT preparation is fairly high. Why shouldn't it be that way? As a result, we've developed a list of useful GRE and GMAT preparation tips!
GRE And GMAT Preparation Tips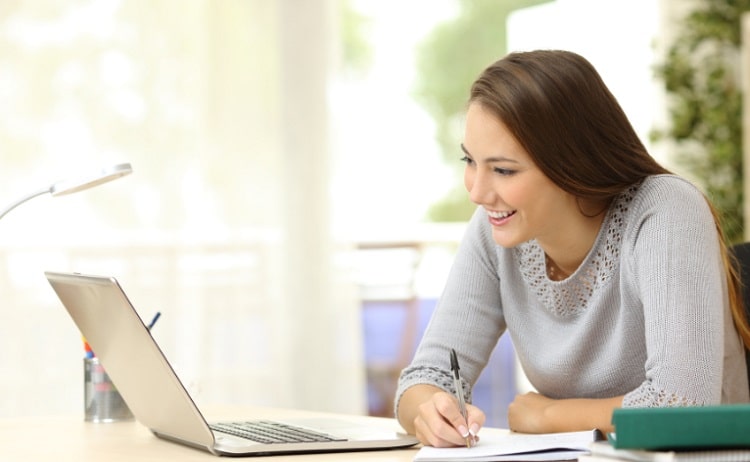 What is GRE?
The Educational Testing Service, or ETS, administers and owns the Graduate Record Examinations (GRE). The GRE is a standardized test that assesses a candidate's ability to think critically and abstractly, as well as their analytical abilities, numerical skills, and vocabulary. In the United States and Canada, graduate institutions use the GRE as a standard exam for admission to colleges and universities.
What is GMAT?
GMAT stands for Graduate Management Admission Test.
The GMAT isn't all that different from the GRE! The Graduate Management Admission Test (GMAT) is a test that determines whether or not you are qualified to attend business school. Most notably, the GMAT assesses your ability to write, as well as your analytical, mathematical, and verbal communication skills, as well as your ability to read and write in English.
What are the differences between GMAT and GRE?
The GMAT is a test that determines if you are qualified to enter business school. The GRE, on the other hand, has a larger scope, including all graduate institutions, including business schools.
The two exams' formats are also different! The GRE has a paper version of its exams, whereas the GMAT is entirely computerized.
The GRE offers a 60-minute component for analytical writing that includes two essays, each with a 30-minute time limit. The GMAT, on the other hand, has only one essay, which is a 30-minute piece of analytical writing.
There are two 30-minute verbal reasoning parts on the GRE. The GMAT, on the other hand, features a 30-minute integrated reasoning section.
The GMAT features one (1) quantitative part that lasts 62 minutes. The GRE, on the other hand, comprises two (2) 35-minute verbal reasoning sections.
The GRE features an experimental portion that lasts 30 to 35 minutes and can be either math or verbal. The GMAT is quite explicit about the last 65 minutes of the exam — it is all verbal!
Related: IELTS Comprehensive Guide
A Comparison between GRE and GMAT
Things to Keep in Mind When Preparing for the GRE
Before you begin studying, make sure you know what course and university you want to attend, as well as the GRE score criteria and dates for submitting scores.
Furthermore, the score criteria assist you in determining the degrees of attention required for all exam sections ( Analytical Writing, Verbal Reasoning, and Quantitative Reasoning).
Make a SWOT analysis of your situation. Make a list of all the advantages and disadvantages. Furthermore, you can concentrate on your flaws in order to improve them and on your strengths in order to offer the greatest results.
The GRE's three test portions were not all given equal weighting. Concentrate on the test section score that owes you extra credit in the admissions process.
A man becomes flawless by practice. Practice the abilities that require more attention.
While preparing, stay focused on the subject. Learn everything there is to know about the test and prepare accordingly.
Also Read: Grad Schools Waiving GRE
Things to Keep in Mind When Preparing for the GMAT
Verbal, Analytical Writing, Quantitative, and Integrated Reasoning are the four components of the GMAT.
Check the business schools' websites for score criteria, submission dates, and the University code.
Set a goal score for each of your business schools of interest. Setting a target will assist you in achieving your objective. Additionally, attempt to establish a destination and go toward it.
Gather the practice materials and check the test syllabus.
Concentrate more on the portion that requires work. Practice the abilities and take all of the exams to see how far you've progressed on each one.
Conduct a SWOT analysis and concentrate on the positives and negatives. Furthermore, put in a lot of practice time to improve your results.
Make a timetable for each component of the test. Compare your practice test results to your intended test results and make adjustments as needed.
GRE And GMAT Preparation Tips – Summary
What is the optimum GRE or GMAT score?
This is a question that many students ask all throughout the world. According to ETS, the average verbal score is 150, while the average math score is around 152. Everything is dependent on the program for which you are applying. "What GRE scores do I need to get accepted?" is the question you should be asking.
It's preferable if you contact the graduate school you're interested in. If they refuse to give you any cutoff marks, you'll have to find out what was acceptable last year. If you set your sights higher, you will undoubtedly succeed.
Using the same logic, some graduate institutions choose to assess your ability to solve arithmetic problems rather than writing essays. Figure out what you'll need or where you'll need to get your nose into once you've decided on your dream course of study!
If you're taking the GMAT, you'll probably want to get as close to 700 as possible, if not beyond it. The GMAT scoring system is very complicated, so it's best to familiarize yourself with it before taking the exam.
You may want to explore other exams to study abroad.
In order not to miss out on prompt updates from careerinfos.com, enter your email address below and hit the subscribe button beneath.
A confirmation link will be sent to your inbox or check your spam mails if its not in your inbox. Make sure you click the link to confirm your subscription in order not to miss any updates from this blog. All comments (related to the post above) should be dropped via the comment section below.