Cheapest Online Schools In The World
List of Affordable Accredited Online Colleges
Students looking for the cheapest online schools are mainly looking for a flexible education at a low cost. Despite what people think, folks will still have to search for affordable online schools in the world. In this post, we'll show you some of the world's cheapest online schools that provide students with a high-quality education.
Location of Cheapest Online Schools
It should be noted that these Online Schools are located in various parts of the world, allowing students to pursue and study from anywhere in the world.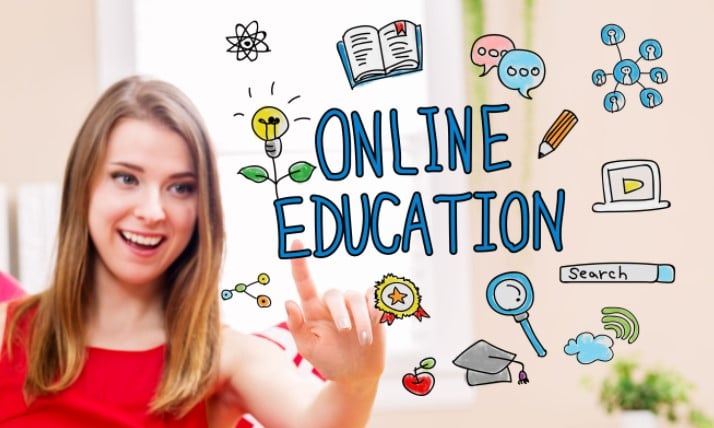 How Do I Find An Affordable Online School?
It can be difficult to locate the most affordable online universities. As a result, Careerinfos has once again combed through the data to find the world's cheapest online colleges for our readers.
These institutions have been verified for quality variables such as student-faculty ratio, freshman retention, published rankings, graduation rate, employer reputation, financial aid, and online technologies, in addition to charging the lowest tuition.
Benefits of Attending An Online School
Online schools offer the convenience of learning from the comfort of one's own home. It is not necessary for a student to attend school every morning or to live hundreds of miles away from his or her family in order to receive an education.
Although online learning is not new, its success demonstrates the capacity of technology to increase college access and affordability. It's critical to select an inexpensive education during these time of economic turmoil.
List Of Cheapest Online Schools In The World

Ranking
Online Schools
Tuition Cost
1
Iu International University Of Applied Sciences
$89 Per Month
2
Columbia College
$240 Per Credit Hour
3
Western Governors University
$250 Per Credit Hour
4
Oregon State University Campus
$260 Per Credit Hour
5
Walden University
$290 Per Credit Hour
6
American Intercontinental University
$330 Per Credit Hour
7
Herzing University
$420 Per Credit Hour
8
Colorado Technical University
$430 Per Credit Hour
9
Capella University
$450 Per Credit Hour
Related: Top Online Universities In Canada
Most Affordable Online Schools
#1 IU INTERNATIONAL UNIVERSITY OF APPLIED SCIENCES
This is a fantastic option, with nearly 70,000 students currently enrolled. The university is already considerably more affordable than traditional universities because it is a pioneer in online education.
Tuition: $89 per month (varies according to the enrolled program).
#2 COLUMBIA COLLEGE
The private college, which is based in New York, USA, was founded in 1754 under the reign of King George II of Great Britain. The university educates 4,656 students and is also one of the best online universities in the world.
Tuition: $240 per credit hour.
#3 WESTERN GOVERNORS UNIVERSITY
Mike Leavitt, the then-Governor of Utah, presented the idea in 1995, and it was established in 1997.
Tuition: $250 per credit hour.
#4 OREGON STATE UNIVERSITY CAMPUS
was established in 1868 in Corvallis, Oregon, and is now one among the world's best online colleges. The institution is affiliated with APLU and educates 30,058 students from throughout the world.
Tuition: $260 per credit hour.
#5 WALDEN UNIVERSITY
Bernie and Rita Turner founded one of the top online schools in the world. The university educates 48,982 students from all over the world, and its motto is "A higher degree."
Tuition: $290 per credit hour.
#6 AMERICAN INTERCONTINENTAL UNIVERSITY
Jack and Helen Barnette founded the institution. It is also one of the world's online schools. In the United States, the university has four campuses, including one online campus in Schaumburg, Illinois. It is well known for its business administration and accounting courses.
Tuition: $330 per credit hour.
#7 HERZING UNIVERSITY
Suzanne and Henry Herzing launched the university in Wisconsin, USA, in 1965. The university educates 6,032 students from throughout the world. It also offers a wide range of courses, including health care and business.
Tuition: $420 per credit hour.
#8 COLORADO TECHNICAL UNIVERSITY
The institution was established in 1965 for military people. This university is situated in Colorado, USA. Over 30,000 students from all over the world attend Colorado Technical University.
Tuition: $430 per credit hour.
#9 CAPELLA UNIVERSITY
Dr. Harold Abel and Stephen Shank founded the university in 1993. The university's headquarters are in Minnesota, United States of America.
Tuition: $450 per credit hour.
Searching for a scholarship to fund your studies? See fully funded scholarships to study abroad
In order not to miss out on prompt updates from careerinfos.com, enter your email address below and hit the subscribe button beneath.
A confirmation link will be sent to your inbox or check your spam mails if its not in your inbox. Make sure you click the link to confirm your subscription in order not to miss any updates from this blog. All comments (related to the post above) should be dropped via the comment section below.