Combine Work And Study Pro Tips 2023
Balancing Work And Study - A Complete Guide
To "combine work and study" is often a lofty task. Contemporary students are frequently forced to choose between finding work and continuing to rely on their parents for financial support. However, it is not only a financial issue. You will get more professional and personal experience the earlier you begin your career. We have chosen to gather relevant information on how to combine work and study. As a result, the focus of this piece is on striking a balance between learning and working.
Combine Work And Study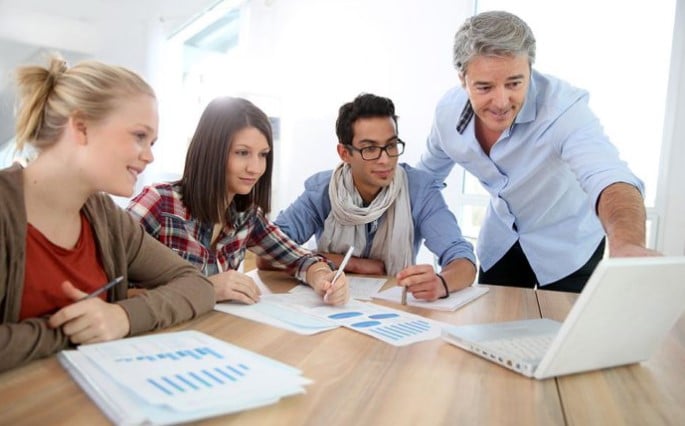 Top Reasons For Working While Studying
In today's world, the urge to acquire a career while in education is evident. It won't be easy, but it's worth a shot. What motivates students to work?
#1 To get practical experience
The employment assists a young person in becoming more self-reliant. When you start working, you realize that neither the government nor your parents are responsible for your financial well-being. The early steps in a job might help you appreciate the worth of hard work and respect the work of others.
#2 To enhance financial condition
Students have a diverse range of interests, including hobbies, passions, parties, sports, and so on. All of these operations need financial resources. Even a poor wage provides a sense of financial security and assurance about the future.
#3 To seek one's own self-discovery
The standard college education emphasizes theoretical knowledge above anything else. As a result, students lack experience and do not completely comprehend the realities of their chosen job.
A good job makes you feel like you're part of something exciting and worthwhile. The negative one, on the other hand, aids in comprehending the problems and obstacles of a certain professional field. You now know what you want to accomplish in the future as a result of this experience.
#4 To improve communication abilities
Even a part-time or remote employment entails receiving tasks and discussing projects. Being a part of the firm teaches you how to operate as one of a team. You may also make new acquaintances or maybe potential relationships.
#5 To advance in your career
Your first employment might be a critical step in launching your desired career. If you are fortunate enough to obtain an entry-level employment with a reputable organization, you will gain significant experience. It's an excellent opportunity to study the business from the ground up. Furthermore, many professional abilities are transferable across fields: problem-solving, time management, teamwork, and so on.
Pro Tips On Studying and Working
The first thing you must understand is the significance of time. This tool is your most important tool for achieving a successful work-study balance. You only have twenty-four hours every day, no more, no fewer. Obviously, you will have to make a sacrifice. Make a list of your objectives and prioritize the most important activities.
#1 Prioritize your goals.
In fact, you may be facing serious financial difficulties. Consider what is more important to you: good marks in school, money, a promotion at work, hanging out with pals, and so on. You can determine how many hours each week you are willing to labor by doing so.
#2 Try to find a job
You may do this by using online job search sites like:
Choose jobs that are "remote," "for students," or "part-time jobs." You might also inquire about job openings with your friends and professors. Pay attention to your visa and the amount of hours you are permitted to work if you are an international student. Working on campus is a wonderful choice because you will be working in a familiar atmosphere. You may also go to a college career assistance center or visit job fairs on campus. You may want to explore most in-demand jobs in the UK.
#3 Discuss your job with teachers
As a rule, colleges take skipping lectures negatively. Still, some professors allow being absent at some lessons. Learn more about these nuances at your educational institution.
If you decide to combine study and work, respect both college rules and professional duties.
Do not use the job as an excuse for your academic underachievement. On the other hand, college assignments cannot be the reasons to ignore professional duties.
#4 Develop a schedule.
To coordinate your student and professional lives, all you need is some careful time management. It is more effective than drinking liters of coffee or energy drinks.
When studying or working, a simple, practical tip to follow is to take a ten-minute break every hour. You will be productive for the entire day if you do so. The one exception is that you should not waste these pauses on social media or computer games, as they are quite draining.
Plan your day carefully, including time for sleep (at least eight hours) and relaxation (minimum two hours).
#5 Work on your memory and mental abilities.
Learn how to find information, memorize it, and process it. These abilities are beneficial for both school and job. If you can't remember everything, take notes. It's a lot easier to accomplish in smartphone apps.
#6 Make time for relaxation and happy feelings.
Man is a social animal. As a result, don't neglect to communicate with your friends and family. Positive vibrations provide you with vitality and inspiration.
Physical health is equally important. It is necessary for brain function to have good blood circulation. Even if you're exhausted, take a walk in the park or do yoga. You risk indifference, fatigue, and finally a psychological breakdown if you don't.
The best jobs for university students
Working a full-time job and going to college at the same time might be difficult. Even if you are given a 2/2 schedule, you will be required to work twelve hours every day. Without holidays and days off, you would constantly be occupied if you spend two days at work and two days at college. You'll obviously need a lot of patience, energy, and caffeine.
Which positions should you consider taking?
A part-time job appears to be a more amicable option. Flexible working hours allow you to attend classes and complete all of your college projects on time. Remote jobs are also popular among students due to their ease. Here are a few of the most prevalent occupations.
Best Jobs For University Students

Brand Ambassador
Famous students are invited by brands to showcase their products and services. You should expect advantageous pricing if you have a large number of subscribers on your social media platforms.
Library or Study Hall monitor
It is an excellent option for folks who enjoy reading. You spend your working day surrounded by books and textbooks in a serene environment.
Campus Tour Guide
You can work in the admissions department even if you are not a freshman. This work entails courteous engagement with potential students, campus trips, application process assistance, and so on.
Research Assistant
Scientists and researchers frequently seek assistance. It's a fantastic opportunity to observe how specialists work and get significant experience.
Waiter/barista
These professions are ideal for young people who enjoy coffee and putting smiles on people's faces. Employees at cafes frequently receive food and beverage discounts.
Things to get rid of while balancing job and studies
You should reassess your lifestyle if you are working while in education. If you wish to accomplish both, let go of these habits and personality traits.
#1 Laziness
One of the most important characteristics of successful people is self-discipline. You just don't have the time to be a slacker. Only hard effort and dedication will enable you to manage a hectic schedule.
#2 Procrastination
Do not wait until the last minute to complete your college projects or job obligations. Otherwise, you'll confront an increasing amount of difficulties.
#3 A frantic way of life
Do not attempt to do all tasks at the same time. Task switching that is disorganized has a detrimental impact on productivity. As a result, develop a daily schedule and leave room for unanticipated events.
#4 Complaints
Once you've made the decision to mix work and studies, be aware that it will be difficult. It is entirely your decision, and no one is obligated to assist you. Don't take your friends, relatives, or coworkers' support for granted, and appreciate what they do for you.
#5 Distracting elements
Social networking, pointless internet shopping, and computer gaming must take a back seat. Concentrate your efforts on your career and studies first. Keep track of how much time you spend watching YouTube videos, chatting with friends, like Instagram photos, and so on. Limit the amount of time you spend on these activities.
Summary: How To Combine Work And Study
The decision to work and study at the same time is admirable. It is an excellent option for today's student. We wish to help you succeed in your quest. Careerinfos was created specifically for such forward-thinking young people. We will provide helpful ideas on the blog for you. Check out jobs for international students in Canada which will allow you combine work and study.
In order not to miss out on prompt updates from careerinfos.com, enter your email address below and hit the subscribe button beneath.
A confirmation link will be sent to your inbox or check your spam mails if its not in your inbox. Make sure you click the link to confirm your subscription in order not to miss any updates from this blog. All comments (related to the post above) should be dropped via the comment section below.