Getting A Job In Germany
Steps On Getting A Job In Germany
Getting a job in Germany may be a difficult task. It might be beneficial to learn more about job search and application procedures. Before you start trying to get a job in Germany, read this article to discover how to find and keep a job in the Germany.
Working In Germany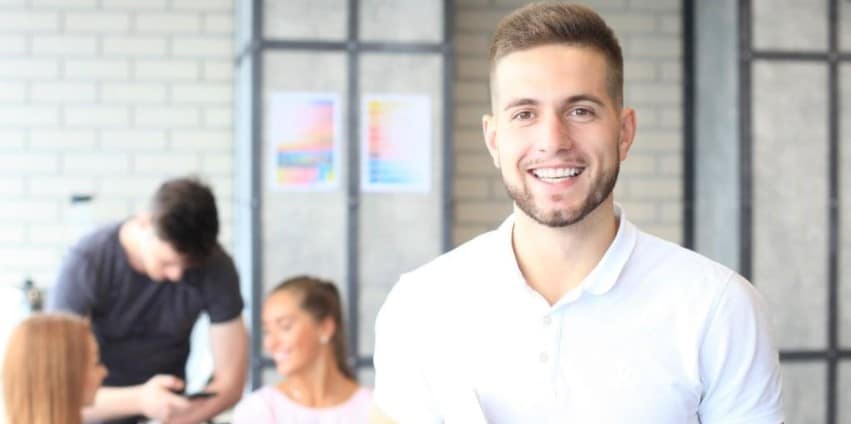 How do I find a suitable job in Germany?
We've got some great news for you: job hunting doesn't have to be difficult, and getting a new job in Germany doesn't have to be difficult either—if you know how.
Steps On Getting A Job In Germany
1. Evaluate your chances
Get a sense of the sort of job you're looking for before you start looking. Because you want to be employed as soon as possible, having a strategy can help you focus your search and make it a little simpler. Make a list of the most essential features you want in a career, such as location, industry, skills required, and whether the work is full-time or part-time.
Doctors, nurses, engineers, mechatronic experts, IT specialists, and train drivers are all in high demand. Before you start looking for work, make sure you know if you need a visa to work in Germany.
2. Get your credentials recognized
Many occupations need that your home country's professional or educational qualifications be recognized in Germany. On the Recognition in Germany website, you can see if this applies to you.
3. Look for a job in Germany
It's time to apply for employment once you've narrowed down your search criteria—but don't apply to every position you come across. Being choosy and just applying to opportunities that fit your qualifications is more efficient. You may also look for jobs on the Federal Employment Agency's website or through job postings on social media sites like LinkedIn and Xing.
4. Fill out an application
A cover letter, a CV with a photograph, certifications, and testimonials are usually included in an application to a German firm. Make sure you have the necessary credentials and highlight them in your cover letter. Learn about best paying jobs in Germany.
5. Apply for a German visa
Working in Germany is visa-free for citizens of the EU, Switzerland, Liechtenstein, Norway, and Iceland. Learn about EU-Blue Card.
You can visit Germany without a visa for up to three months if you are you from Australia, Canada, Israel, Japan, South Korea, New Zealand, or the United States of America. However, if you wish to work in Germany, you'll need to apply for a residency visa that permits you to work.
Visas are required for citizens of all other countries. If you already have a job contract in Germany, you should only apply for one. Make an appointment with the German Embassy in your country, and notify your prospective employer that all visa requirements may take some time.
You can get a six-month visa to seek for work in Germany if you hold a recognized higher degree qualification. Learn about Schengen Visa.
6. Obtain health insurance
Health insurance is mandatory in Germany. You must have a valid health insurance prior to entering Germany.
How to Apply for a Job in Germany
When applying for a job in Germany, you will almost certainly be required to provide more than your CV and letters of recommendation from past employers. In Germany, it is a norm to send job applications by post as a folder (Bewerbungsmappe) containing:
Cover letter
Curriculum Vitae
Copy of the university diploma
Reference letters
Copy of the school leaving certificate
Samples of work
Passport size photo
Some companies may later request a copy of your criminal record, but this is usually not included in the application packet. Although all of this contact used to be done by mail, many businesses now only accept papers in digitally readable formats like PDF.
Searching for a Job in Germany
There are numerous measures you may take to begin your job hunt, whether you are in Germany or not. You can employ a renowned worldwide executive search firm or a local recruiting agency for executive or specialty roles.
Checking German job websites is the simplest choice. The government-run employment websites should be your first port of call, but there are a slew of other, largely privately owned job portals worth checking out as well. Here's a very thorough list of job search sites in Germany.
Independent Job Portals

Job Portals
Specialty/Contents
TopLanguageJobs
English speaking jobs in Germany
JOBSinMUNICH
Local job search for Munich for English-speaking foreign professionals where you can find links to other similar local job portals like JobsinBerlin or JobsinHamburg, etc.
Medi Jobs
Medical professions (doctors, nurses, medical assistants)
Absolventa
Jobs for university students and fresh graduates
Academics
Jobs in research and higher education
Praktikum
Student internships
JobPilot
JobStairs
Monster
Provides constant updates on latest jobs openings
JobWare
Diverse jobs options for applicants
Staufenbiel
The Local
Provides updates for jobs within Germany
Stepstone Germany
Gives access to applicants to trending jobs
Indeed Germany
Provides current job updates for applicants.
Still in interested in German Jobs? You may want to explore how to immigrate to Germany
In order not to miss out on prompt updates from careerinfos.com, enter your email address below and hit the subscribe button beneath.
A confirmation link will be sent to your inbox or check your spam mails if its not in your inbox. Make sure you click the link to confirm your subscription in order not to miss any updates from this blog. All comments (related to the post above) should be dropped via the comment section below.