Great Scholarships for International Students in UK
Apply For Great Scholarships for International Students
Great Scholarships for International Students at University of Derby UK is open for application for the 2022/2023 academic session.
If you want to study in the United Kingdom, there is some good news. The University of Derby is presently accepting applications for Great Scholarships for International Students. In this post, we'll go through the scholarship's value, eligibility, and application procedure in in detail.
University of Derby
The University of Derby, in the heart of England, was founded on the region's transformational history to deliver expert, industry-relevant education from foundation and undergraduate degrees through postgraduate study and research.
The University of Derby (previously known as Derby College of Art and Technology or simply Derby College) is an English public university located in Derby. Its origins may be traced back to the Derby Diocesan Institution for the Training of Schoolmistresses, which was founded in 1851. In 1992, it was also granted university status.
Great Scholarships for International Students
The scholarship offers Master's degrees in a variety of fields within the University's curriculum. Scholarships for International Students are offered by the University of Derby to students who have enrolled in a graduate program at the university.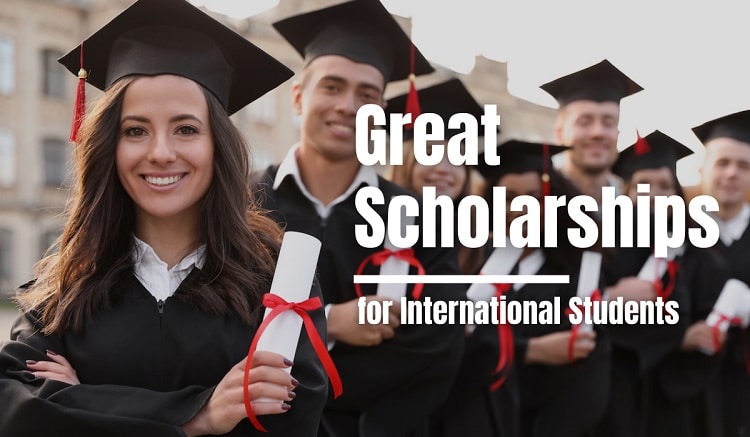 Related: Warwick Global Excellence Undergraduate Scholarships
Worth/Value of Scholarships
All Great Scholarships for International Students at University of Derby successful candidates will get a partial funding of £11,000 from the university.
Eligibility For Great Scholarships for International Students
Candidates for the scholarship must satisfy the following standards in order to be considered for these scholarships.
Must have an offer letter for a master's course offered at University of Derby to avail this scholarship.
Be international students from China, Ghana, India, Indonesia, Malaysia, Nigeria, Pakistan, and Thailand to be eligible for these scholarship.
Must exceed the admission requirements set by the University.
Candidates must show great academic skills and field experience at the proposed major to avail this scholarship.
How to Apply
Are you interested and eligible for the scholarship, visit the official website to apply.
Applications for Great Scholarships for International Students should be made after applicants have received an offer, using the form below.
As part of your application you will need to include an essay of 500 words about a topic you have studied previously and why you found it interesting. Please note, this topic should be related to or have inspired you to apply for your chosen degree program. However, this essay will be part of the shortlisting requirement with previous academic achievement, and the potential the candidate display.
Application Deadline
The deadline for the sending your application is June 1, 2022.
Visit the the University of Derby official website for additional information and to apply.
You may want to explore other trending UK Scholarships
In order not to miss out on prompt updates from careerinfos.com, enter your email address below and hit the subscribe button beneath.
A confirmation link will be sent to your inbox or check your spam mails if its not in your inbox. Make sure you click the link to confirm your subscription in order not to miss any updates from this blog. All comments (related to the post above) should be dropped via the comment section below.