How To Become a Lawyer 2023
Easy Steps To Becoming A lawyer
If you're thinking about becoming a lawyer, you're undoubtedly good at bargaining and communicating. Lawyers may work in a wide range of industries and often enjoy steady advancement and excellent pay, making it a popular profession.
Duties of A Lawyer
Knowing what a lawyer does and how to become one might help you decide if it's the right career choice for you. In this post, we'll go over what a lawyer performs and how to become a lawyer
What is the role of a lawyer?
Lawyers provide assistance to individuals and corporations throughout legal proceedings. They draft legal papers, put together cases, testify in hearings, and trial cases. Working with legal and criminal justice specialists, taking depositions, resolving lawsuits, and delivering legal communications are among the other responsibilities.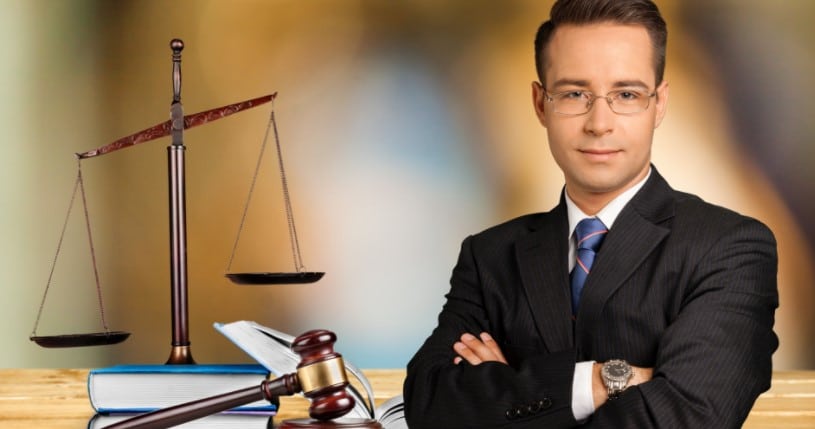 Difference between an attorney and a lawyer?
Lawyers are those who have completed law school but have yet to pass the bar exam. Attorneys are lawyers who have passed the bar exam and are qualified to represent clients in court. Although many people use the phrases interchangeably, all attorneys are lawyers, but not all lawyers are attorneys.
What is the best field of law to practice?
Lawyers practice in a variety of areas, including real estate, business, criminal justice, healthcare, and politics. They also frequently specialize in certain areas of law, such as:
Top Field To Practice In Law
Animal rights law
Bankruptcy law
Corporate law
Employment law
Family law
Immigration law
Intellectual property/trademark law
Personal injury law
Probate law
Also Read: How to find a good immigration lawyer
How to Become a Lawyer
To practice law, lawyers must fulfill significant exams and academic requirements. The essential prerequisites to becoming a lawyer are as follows:
1. Earn a bachelor's degree
To apply to law school, you must have a bachelor's degree. Students with a wide range of degrees are accepted into law schools. Criminal justice, English, economics, philosophy, and political science are among the most popular undergraduate majors.
Becoming a lawyer – Courses to study at undergraduate level
Take coursework pertaining to the field of law you believe you'd like to practice throughout your undergraduate years. If you wish to practice corporate law, for example, you should take more business classes. The goal of your undergraduate degree is to provide you with a solid, broad foundation of knowledge while also allowing you to pursue your interests.
2. Consider taking the Law School Admission Test (LSAT)
After you've completed your bachelor's degree, you'll need to take the LSAT. It comprises of five multiple-choice parts, each of which must be completed in 35 minutes and covers topics such as reading comprehension, critical thinking, and reasoning. It's given by electronic tablets at a testing place on a certain day. Following the in-person test, you'll have to complete a written section that you may submit online from the comfort of your own home.
To see if you'd be a good fit for the program, law school admissions officers will look at your LSAT scores and undergraduate record. Many undergraduates take the LSAT near the conclusion of their junior year to ensure that they have enough time to apply to law school.
Why Should I Practice For LSAT?
It is recommended to study for the LSAT before taking it. The LSAT is mostly a skills examination, therefore it's a good idea to take practice exams to familiarize yourself with the sorts of questions and how to respond to them.
Before taking the LSAT, you should spend some months reading materials and taking practice examinations. The better your grades are, the more likely you are to get accepted into a top-tier law school.
3. Submit an application to law school
You can start applying to law schools once you've received your LSAT scores. Most students apply to numerous law schools, giving them a variety of possibilities. Official transcripts, LSAT scores, letters of recommendation, and other material will be required for each application you submit.
What are my chances of getting into law school?
Many institutions are looking for students who have strong LSAT scores, strong letters of recommendation, and extracurricular activities. An internship in a local courtroom or law firm can demonstrate your commitment to the field. Volunteering with a community organization can indicate your desire to learn.
4. Obtain a Juris Doctorate
You'll receive a J.D. after graduating from law school. A PhD in law takes an average of three years to accomplish. Each school has its own curriculum and graduation requirements.
You'll normally finish general studies curriculum in your first two years of law school. You can normally choose optional courses in your last year to begin focusing on a certain field of law. The following are some of the courses you might anticipate to take while pursuing your J.D. :
Courses For A Juris Doctorate
Constitutional law
Courtroom procedures
Criminal law
Civil law
International law
Torts
Property and real estate law
5. Pass the bar examination
The final stretch in becoming a lawyer is to pass the bar exam in the state where you want to practice law. The bar exam is normally a two-day test, with significant differences from state to state. The Multistate Bar Examination will be completed on the first day, and the written test will be completed on the second day.
What is the best way to prepare for the bar exam?
Studying for the bar exam necessitates a significant amount of time. You should plan up a study regimen that spans several months. You should also look for a good bar exam test preparation course and materials to assist you, and concentrate on themes that come up regularly.
The state's bar examiners will assess your exam scores, as well as your educational background, character, and capacity to represent people in legal situations, once you have completed the test. You will acquire your legal license if they consider you acceptable in all of these categories.
Related: Courses to study for jobs
Becoming A lawyer: FAQs
The following are some frequently asked questions regarding becoming a lawyer:
How much do lawyers earn?
A lawyer's average annual pay in the United States is $71,847, while wages can range from $33,823 to $152,440. Salaries vary depending on a lawyer's degree of experience, field of practice, and location.
How long does it take to become a lawyer?
After graduating from high school, it takes around seven years of full-time study to become a lawyer. Four years of undergraduate studies are followed by three years of law school.
Is it legal for me to practice law in more than one state?
Yes, you are permitted to practice law in many jurisdictions. However, you must pass the bar exam in each new jurisdiction where you want to practice law.
What does it cost to attend law school?
The price varies depending on the school. You should expect to spend around $45,000 per year on average. Tuition at the country's finest legal schools is closer to $65,000 per year. The cost will also vary depending on whether you attend a public or private school.
You may want to explore top career choices and required subject to achieve them.
In order not to miss out on prompt updates from careerinfos.com, enter your email address below and hit the subscribe button beneath.
A confirmation link will be sent to your inbox or check your spam mails if its not in your inbox. Make sure you click the link to confirm your subscription in order not to miss any updates from this blog. All comments (related to the post above) should be dropped via the comment section below.