Career Choices and Subject Required
Choosing A Career Path
This article contains a checklist of career choices and subject required for each of the listed career path.
What Is A Career?
A career is a long-term activity or profession that a person engages in. For many, it is a vocation that they will pursue for the rest of their lives. Science, art, and commercial careers are all options. Keep reading to have a full grasp of career choices and subject required for trending professions.
Subject Combination And Career Choices
Given the subjects required, choosing a career might be a difficult option. The mix of subjects has a significant influence on a student's future career. The reason behind this is because most students are unaware of their own capabilities and of the university's needs. Students who do not pick the suitable course combination may be ineligible to enroll in some higher education institutions. So when making this crucial career choice, the subject required should be a primary concern.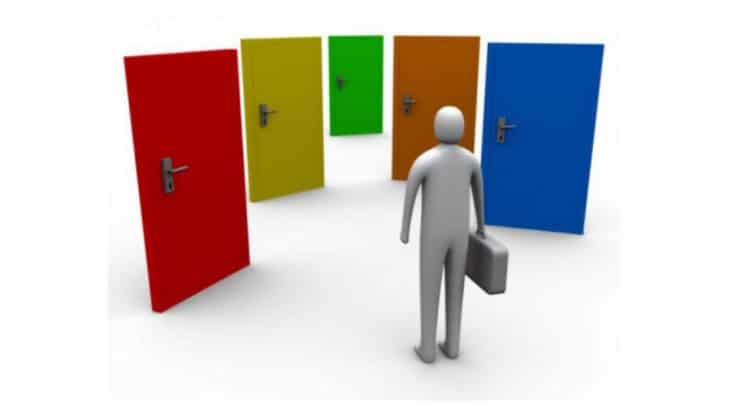 Why Is Subject Combination Important?
A learner's subjects might either make career choices accessible or attainable, or they can limit them in some situations. As a result, it is vital to choose subjects that will maximize opportunities while also being in accordance with the individual's preferences.
As previously said, subject combination is a critical element of a student's education. The choices made are crucial since changing disciplines at a given academic level might be extremely difficult, but not impossible.
What Causes Incorrect Subject Combination?
Normally, a student should know their career path early on in schooling so that they may choose the proper subject combination. However, most scholars choose any subject combination that is comfortable without having a specific career in mind, which can be problematic in some situations.
How Can I Avoid Picking the Wrong Subjects?
To avoid this, students should not choose subjects without first conducting comprehensive study on the subjects required for their chosen careers.
After seeing the difficulties students encounter in deciding on a career choice and the subjects required, this post will provide a list of careers and the subjects required. As a result, the following are career options and the subjects necessary to pursue them:
Career Choices and Subjects Required
Careers in Science
There are thousands of science-related occupations, and they all have similar subject requirements. They are as follows:
Science Careers And Subject Combination

Careers
Subject Combination
Agricultural science
Algebra, Geometry, Calculus, Trigonometry, Chemistry, Biology, Physics, English and Social Studies
Medicine
Geology
Chemistry
Psychology
Engineering
Computer science
Engineering
Nursing
Physics, etc.
Related: GRE And GMAT Preparation Tips
Careers in Agriculture
Agriculture is a multidisciplinary science. This field encompasses a wide range of professional opportunities. Because it is a science area, it necessitates the completion of a number of science courses in order to qualify for any of the career paths. The following are the subject requirements:
Agriculture Careers And Subject Combination

Careers
Subject Combination
Animal science
English Language, Biology/Agricultural Science, Chemistry, Mathematics, Physics, Geography
Business in Agriculture
Food science and technology
Horticulture
Plant Science
Soil science
Nutrition and Dietetics, etc.
Related: Masters Degree To Study Abroad
Medical and Health-Related Professions
This is a large field of science that is in great demand in the labor market due to its profitability. There are various career routes in medicine and health science outside from medicine and surgery, yet many students are not eligible for their desired degree owing to incorrect subject combinations.
The following are some popular medical and health-related jobs and their core subject combinations:
Medical and Health Science Careers And Subject Combination

Careers
Subject Combination
Nursing,
Mathematics, English language, Biology, Physics, Chemistry, Physical and Life Sciences.
Pharmacy
Dentistry
Laboratory technology
Microbiology
Related: Best Medical Schools In The World
Arts/Social Science & Commercial Related Careers
Art, social science, and commercial occupations are all viable. Among them are some their subject combinations:
Arts/Social Science & Commercial Related Careers Subject Combination

Careers
Subject Combination
Law
Art Related Careers: English Language, Literature in English, History, Fine and Applied Arts, French, Languages, Music, Government, Food and Nutrition, Religious Studies
Psychology
Acting
Journalism
Graphic designing
Teaching
Mass communication
Tourism and Hospitality management
Anthropology
Fine art
Library science
Archeology
Sociology
Office and Information Management
Public Administration
Commercial subjects: Economics, Commerce, Government, Geography, Principles of Account.
Business Administration
Accounting/Accountancy
Political Science
Human Resources Management
Mass Communication
Economics
Banking and finance
Marketing
Psychology
Related: Top Summer Programs For High School Students
There is frequently a misalignment between art and commerce vocations. This is most likely due to the fact that several of the courses have similar subject requirements.
Career In Mass communication
The study of information transmission between groups of people via the use of mass media is known as mass communication.
In other terms, it refers to any method of disseminating information to a large number of people, such as radio, television, or the internet. Below is snapshot of the subject requirement:
Mass Communication Careers And Subject Combination

Careers
Subject Combination
Mass Communication
English language
Economics or commerce
Government/CRS/IRS
Literature in English
Mathematics (optional).
What To Consider When Choosing A Career
After reviewing the subject requirements in connection to various career options, the following factors should be considered when selecting a career choice:
1. Ability of the student
It is admirable to dream large and aspire to pursue a career in particular disciplines, but most individuals are not realistic in their expectations. It is quite simple to aspire to be a doctor without considering the scholar's capabilities. However, before making any professional decisions, both parents and the student in question should examine the student's performance and outcomes. This will give you an idea of the student's ability in each subject.
2. Hobbies and interests
While students cannot choose all of their subjects, they may choose a big number of them. This is why there are mandatory and elective topics. The West African exams board recognized this and allowed pupils to choose from nine different disciplines. As a result, students should pick careers whose subject requirements are within their area of interest, if at all feasible.
3. Impact on Careers
It's crucial to remember that topic requirements range from one tertiary school to the next for a better understanding. Mathematics and Physical Science are the only courses in which current decisions will have a significant impact on future careers and studies.
However, if you don't do well in Mathematics and Physical Science, you won't be able to pursue professions that require them in the future.
FAQs On Career Choices and Subject Required
When is the best time to master required subjects?
When it comes to career choices, a student should begin selecting needed subjects in high school/secondary school to prepare for what lies ahead in college/university.
Can subject combination affect my career choice?
If a student does not have the correct academic mix, their career choices will be severely limited. As a result, the student must be at the heart of the decision-making process. The subjects that your kid believes they can handle and are most interested in will always be the greatest choices.
What are the prerequisites subject for a career in science?
As a student interested in science careers, you should be aware of the fundamental course requirements in mathematics, physics, chemistry, biology, and English language.
What are core subject requirements for art related or commercial career paths?
Law, English language Literature in English, Government, History, one language, and Religious science are compulsory studies for those interested in the arts. English, Economics, Mathematics, Financial Accounting, Commerce, and occasionally government are needed subjects for those interested in commercial related careers such as banking and finance.
Conclusion
The content in this post is intended to offer you a heads-up on what you'll need to know while deciding on a professional path. However, it is critical to conduct extensive study on subject requirements specific to your chosen career path and institution, as these criteria differ from one institution to the next throughout the world.
Each profession or field of study has its own set of subject requirements, which means you'll need to excel at a particular level in certain courses. A thorough understanding of maths is required for a variety of professions. English language is a required course for all students, regardless of their career path.
If you're still in high school, the courses you take now will have an impact on your future profession. You may want to checkout a comprehensive guide on IELTS
In order not to miss out on prompt updates from careerinfos.com, enter your email address below and hit the subscribe button beneath.
A confirmation link will be sent to your inbox or check your spam mails if its not in your inbox. Make sure you click the link to confirm your subscription in order not to miss any updates from this blog. All comments (related to the post above) should be dropped via the comment section below.