Masters Degree To Study Abroad 2023
Choosing The Best Masters Degree To Study Abroad
Choosing the ideal university for your Masters degree to study abroad is not as straightforward as you may believe, and it may take longer than you anticipate.
Masters Degree To Study Abroad
Even if you already assume what you want to do in the future, there are other aspects to consider before picking which masters degree to study abroad.
But don't be scared! We've put up a list of crucial recommendations to help you narrow down your selection of universities and Master's programs to study abroad.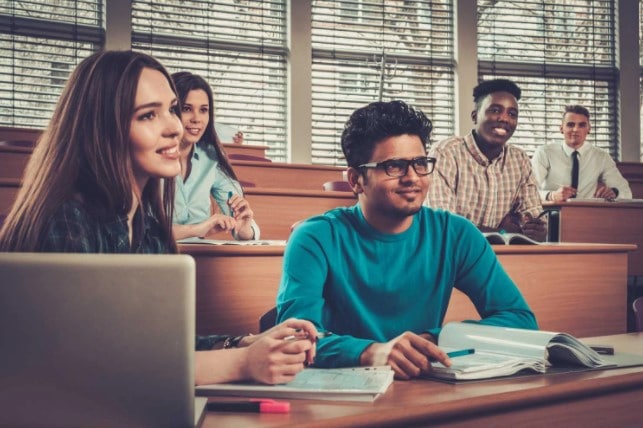 How to Choose the Best University for Your Master's Abroad
1. Choose a university that offers your preferred subject.
When you've decided what you want to study, the next step is to figure out which nation is ideal for you. If you're interested in degrees such as Economics, Biology, Engineering, Medicine, and so on, you should conduct some research to determine which study destinations are the most desirable for your selected program.
For specific specialties, some locations are obvious possibilities, such as:
Engineering degrees in Germany
MBBS In Ukraine
Medical degrees in France
2. Relying on worldwide rankings, select a top university.
Every university and college strives to improve the quality of its study programs and the academic environment in general. Some universities, on the other hand, deliver better courses, have more experienced faculty, and give better services and support to overseas students.
A university's rating can be based on a variety of elements, which is why various worldwide rankings emphasize different criteria. Every year, the following organizations publish some of the most prominent university rankings:
Times Higher Education
TopUniversities
Shanghai Jiao Tong University
U.S. News
The most popular rankings are those that list the best universities and colleges in the world. However, you might look at rankings that show the best universities by subject/discipline.
Rankings are useful for narrowing down your search, but they aren't ideal. Make use of them, but don't pick a study program or university only on the basis of rankings data.
3. Choose a university that is within your financial means.
Another issue to consider before making your final selection is the expense of your study. Tuition fees are charged at most universities and institutions. It is not an issue if you or your parents can afford them.
If not, there are scholarships, student loans, and student employment available to help you pay for your study. You may also look into the Careerinfos Scholarships for financial assistance with your education abroad.
Public universities in several nations, such as Germany, Denmark, Norway, and Sweden, do not levy tuition fees. However, you must factor for living expenses, which may be greater in these nations.
Tuition Fees For Top Destinations
Take a peek at the tuition and living costs at some of the world's most popular destinations:
Tuition fees in Canada
Tuition fees in France
4. Choose a university that meets your language needs.
Language competence criteria established by your selected institution or college are an essential factor to consider. Essentially, you must ensure that your language proficiency will allow you to attend that university. If you have a flare for languages, you might want to consider learning German or how to speak french, if Germany or France are your preferred destination.
Most colleges and schools in non-English speaking nations offer a diverse range of English-taught degrees that you may not be aware of. The nations with the most English-taught degrees are shown below.
Nations with the most English-taught Masters Degrees
The Netherlands
Germany
Sweden
Denmark
Spain
Most Common English Exams
The most common English language exams for international students are IELTS, TOEFL, and PTE. While these examinations are comparable, there are certain distinctions to be aware of before making your choice. You may want to have a full grasp of exams that qualifies you to study abroad.
Can I Apply For A Masters Degree With A Low English Exam Score?
Even if you don't have the best English exam scores, you can still get into a top-tier English-taught Master's program. All you have to do now is look for those that demand lower IELTS or TOEFL scores. You may want to learn how to immigrate to Canada without an IELTS
5. Select a university that values your prior experience.
Your bachelor's degree may not be completely recognized in all countries. If you wish to study in a specific nation, make sure you understand whether and how you must authenticate your past studies. Verifying your credentials via WES might come in handy.
The extent to which you must adjust your degree to the new educational system is also determined by the field you intend to study.
All of your prior credentials will be recognized if you are a citizen of an EU/EEA country and choose to study in another European Union country.
6. Make a choice between a university in a big city or a smaller city
Many advantages await you if you attend a university or college in a large city or metropolis:
Advantages of Attending College In A Big City
locating a job quickly
traveling without major hindrances
Banks, post offices, and the city center are all within walking distance.
taking part in a variety of cultural events
You should think about the nightlife and entertainment options as well. You won't have much fun in smaller cities or more rural settings if you're a party animal. Of course, if you don't like interruptions or loud music, this might be beneficial.
Top Study Locations For Masters Degrees Abroad
France
Ukraine
Germany
Canada
New Zealand
Australia
UK
United States of America
Explore more articles on Student Resources here
In order not to miss out on prompt updates from careerinfos.com, enter your email address below and hit the subscribe button beneath.
A confirmation link will be sent to your inbox or check your spam mails if its not in your inbox. Make sure you click the link to confirm your subscription in order not to miss any updates from this blog. All comments (related to the post above) should be dropped via the comment section below.