How To Detect A Genuine or Fake Canadian Job Offer
Detecting A Fake Canadian Job Offer
How to detect a genuine or fake Canadian Job Offer is a major question asked by most applicants. Landing a dream job in one of the world's most profitable countries comes with its own set of challenges. Most of the time, knowing whether the job offer letter you received to work in Canada is genuine or a fake is a challenge.
How To Detect A Genuine or Fake Canadian Job Offer Letter
Detecting fake Canadian job offer letter could be quite cumbersome for newbies. In this post, we'll go through the most frequent red flags to watch for while examining your employment offer letter from Canada.
Red Flags In Canadian Employment Letters
No interviews or experience needed
Strange recruiter email address
Asked to pay to secure job
Misspellings or grammatical errors
Guaranteed or easy entry to Canada
Issued by someone other than your employer
No LMIA or employment number
Mandatory paid training
No written proof of job offer
No duties, wage rate of pay etc
1. No interviews or experience needed
There's an old adage that goes, "If anything sounds too good to be true, it generally is." Any job offer in Canada that states there is "no interview or experience required" or offers a salary or income that is significantly higher than the national or regional average is most likely not genuine. Canada is looking for individuals that are both talented and experienced. In truth, the Canadian immigration system is built on five principles;
Capability to settle in Canada (family in Canada, proof of funds, etc.
Education
Work experience
Language skills (English and French
Age
2. Strange recruiter email address
At first glance, it will appear to be a valid email, but if you look closely, you may notice little changes, such as the inclusion of a hyphen in the address. A genuine job offer letter will never be sent from a personal email account, such as [email protected]. Scammers frequently utilize unusual email addresses that do not include the name of the recruitment business, for example. They also have a habit of stealing email templates from other businesses and using them to deceive unwary job candidates.
3. Asked to pay to secure job
A reputable recruiter would never urge you to give them money to ensure that you obtain the job, just as a recruiter cannot promise that you will be able to enter Canada. This is extortion, and it is illegal.
Once an agent offers you to transfer money in return for a job in Canada, immediately cease communicating with them and denounce them to the authorities.
4. Misspellings or grammatical errors
Mistakes are one of the most typical things you'll notice in a phony job offer letter. Because English and French are the official languages of Canada, there is no need for any grammatical or typographical problems. Be careful if your employment offer letter has an unusual number of mistakes.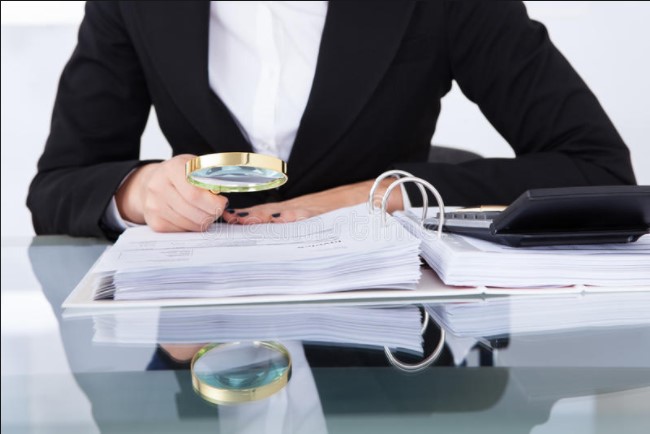 How To Detect A Genuine or Fake Canadian Job Offer
5. Guaranteed or easy entry to Canada
If a recruiting firm or organization promises to be able to guarantee that they will be able to obtain a work visa or a visa to visit Canada for you, they are most likely a fraud. The sole authority with the jurisdiction to approve or grant Canadian work permits or visas is Immigration Refugees and Citizenship Canada (IRCC).
6. Issued by someone other than your employer
Unless you are working with a formal recruiting agency, your job offer letter should come directly from your company. Any additional contact you get regarding your employment offer in Canada from an unexpected source may be phony.
Same is true for immigration attorneys or Regulated Canadian Immigration Consultants (RCICs). Although they are the only immigration professionals legally allowed to charge for visa services and significantly enhance your chances of success in the application process, they, too, cannot promise you entrance to Canada.
7. No LMIA or employment number
A Labour Market Impact Assessment (LMIA) may be required in addition to a job offer letter. This is a document required to demonstrate that the firm seeking to recruit you was unable to identify a qualified Canadian citizen or permanent resident in Canada to fill the position. If you do receive a job offer letter, it is critical that you carefully review it and verify that it has all of the required information, including your employment number, which you will need when applying for your Canadian visa.
8. Mandatory paid training
If a recruiter says you'll have to pay for training in order to acquire a job in Canada, they're probably not a recruiter. No recruiter or employer in Canada will ever ask you to pay for obligatory training. Most jobs will provide on-the-job training at the company's expense if it is required.
9. No written proof of job offer
If you are given a Canadian job over the phone or if the recruiter attempts to convince you that you do not need a job offer letter, you are most certainly dealing with a con artist. If you are a foreigner looking to work in Canada, whether you are a permanent resident or a temporary worker, you will require the employment offer letter. You will need the letter as a supporting document to claim Comprehensive Ranking System (CRS) points through immigration programs such as the Express Entry system. If you want to work in Canada on a temporary basis, you will be required to get accredited to work in Canada before applying for a Canada work visa.
10. No duties, rate of pay, deductions, and conditions of employment
When you get your employment offer letter for Canada, ensure that it includes the essential information below:
A detailed job description that includes a list of work-related abilities, tasks, and responsibilities.
Your hourly wage or salary, including deductions
Working hours
Location of employment
The letter should be printed on official corporate letterhead and include contact details. Make sure your company or recruiter can be reached, as a fraudster will sometimes use a fictitious address or phone number to look legitimate.
Other red flags to be wary of include:
Seeking private or security information
Job offers for which you did not apply
Being requested to send money or items to you (money laundering)
How To Verify The Authenticity of A Canadian Offer Letter
A genuine employment offer will always come from a company-registered email address. If you think that the email did not come from a legitimate recruiting business or the internal human resources department of a Canadian company, you can take the following steps:
Conduct a job search for both the position being offered and the firm.
Check to see whether there is a corporate website, but keep in mind that it might be a copied one.
Use websites like Scam Adviser to validate the website's authenticity.
Verify the job letter with official government agencies such as Immigration Refugees and Citizenship Canada (IRCC), Employment and Social Development Canada (ESDC)
Get your abreast on top tips for finding jobs in Canada
What is the best way to secure a genuine job offer in Canada?
Applying through recognized employment sites such as government job site, Job Bank Canada, or other well-known sites such as Monster Canada, Workopolis, or Indeed is the best approach to prevent disappointment and obtain a legitimate job offer in Canada. Linkedin is also a wonderful location to locate amazing employment opportunities, but have your wits about you at all times. Having a good knowledge on how to get accredited to work in Canada is also key.
How To Avoid Being A Victim To Fake Job Offers
Prior to accepting any job offer, examine every aspect of the employment offer letter and ask as many questions about the position as you can. Remember that a lack of a job offer letter usually implies that there is no employment. The topic (How To Detect A Genuine or Fake Canadian Job Offer) provides reasonable insight on most red flags to be wary of.
In order not to miss out on prompt updates from careerinfos.com, enter your email address below and hit the subscribe button beneath.
A confirmation link will be sent to your inbox or check your spam mails if its not in your inbox. Make sure you click the link to confirm your subscription in order not to miss any updates from this blog. All comments (related to the post above) should be dropped via the comment section below.