Imperial College Business School Scholarships for African Students
Apply For Business School Scholarships for African Students
Imperial College Business School Scholarships for African Students in London is currently accepting applications from eligible applicants for 2022/2023 academic session.
If you wish to study in the UK, this is fantastic news. The Imperial College Business School is now accepting scholarship applications for African Students in London. In this post, we'll go through the scholarship's value, eligibility, and application procedure in in detail.
Imperial College Business School Scholarships
Note that if you are offered an Imperial College Business School Scholarships or Imperial Loyalty Bursary and are eventually offered a larger award by us, the larger one would replace the first award and would not be in addition to it.
Imperial College is proud to be a global organization with students from across the world. To encourage this further, scholarships is offered to African students who we believe would add to the Imperial community.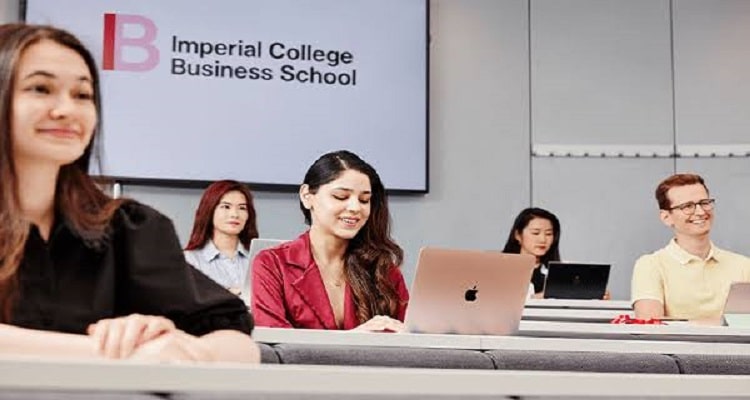 Imperial College London
The institution is a public research university in London which grew out of Prince Albert's vision for a cultural area in South Kensington, including the Royal Albert Hall, Victoria & Albert Museum, Natural History Museum, and several Royal Colleges.
The Imperial College center solely on science, technology, medicine and business. Its main campus is situated in South Kensington, and there is a change campus in White City. Its facilities include a research field station at Silwood Park and teaching hospitals all over London.
Related:
PhD Scholarships At Imperial College
ICSP Scholarships for Undergraduate
Worth of Imperial College Business School Scholarships
All successful applicants will receive up to £10,000 tuition fee.
If you receive another scholarship that pays the full tuition fee directly to the College, you won't be receiving a scholarship from the Business School.
Additionally to the costs of tuition, each candidate should consider the costs of living in London during their studies and the lifestyle choices that will determine their costs.
Majority of the scholars on our Master's program fund their studies through several funding sources, merging personal resources with education loans and scholarships.
Eligibility Criteria
Candidates for Imperial College Business School Scholarships who are resident in one of the 54 African countries will automatically be eligible for the scholarship.
You need a strong overall application with exceptional academic background, references, career potential and personal statement.
How to Apply For Business School Scholarships
Applicants who submit their MSc program application before the deadline advertised below and receive an offer for the program will automatically be qualified for this scholarship. Successful applicants will also be informed by the Admissions team.
Visit the Imperial College official website for additional information and to apply for the scholarship.
Application Deadline
The application deadline for these scholarship is February 1, 2022.
You may want to explore other trending U.K scholarships
In order not to miss out on prompt updates from careerinfos.com, enter your email address below and hit the subscribe button beneath.
A confirmation link will be sent to your inbox or check your spam mails if its not in your inbox. Make sure you click the link to confirm your subscription in order not to miss any updates from this blog. All comments (related to the post above) should be dropped via the comment section below.