Masters Scholarships At The University of Laval
University of Laval Masters Scholarships for African and European Students in Canada
Masters Scholarships At The University of Laval for African and European Students in Canada for 2022/2023 academic session is open for application
If you want to further your studies in Canada, this is fantastic news! The University of Laval is presently accepting applications for Masters Scholarships from African and European students. In this post, we'll go through the scholarship's value, eligibility, and application process in detail.
Masters Scholarships At The University of Laval
The aim of this program is to improve academic excellence by offering scholarships to foreign students who are citizens of an African or European country other than France and are admitted to a master's program at Université Laval.
Related: Entrance Scholarships For International Students
University of Laval
The institution is a public research university in Quebec City, Quebec, Canada. The University was established by royal charter issued by Queen Victoria in 1852, with roots in the founding of the Séminaire de Québec in 1663 by François de Montmorency-Laval, making it the oldest centre of higher education in Canada and the first North American institution to offer higher education in French.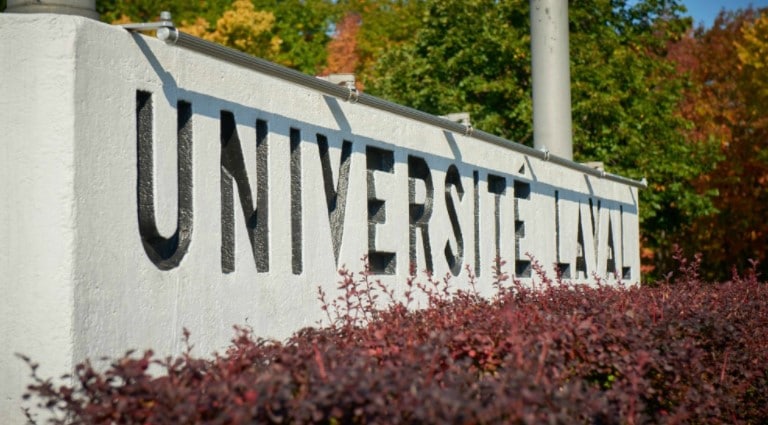 Programmes Available At University of Laval
Université Laval has approximately 350 programs and over 38,000 students. Every year, the university welcomes about 2,500 international students and about 1,000 students from Canadian provinces outside of Quebec.
The majority of students, however, come to the institution for the Français pour non-francophones program, which teaches French as a second language to students from all over the world. In addition, Université Laval is the only university in Quebec that offers forestry engineering programs.
Recommended: Fully Funded Scholarships Abroad
Worth of University of Masters Scholarships
The University of Laval Masters Scholarships is $7,000 per year is renewable once.
Eligibility Criteria for Masters Scholarships
To be eligible for the scholarship:
You must have submitted a complete application package at Université Laval in a qualified first master's program and you must have been accepted in this program.
Each candidate should make sure they are registered full time for the first two semesters in the program of study for which the scholarship was granted.
You must be a foreign student who is a citizen of an African or European country other than France.
Applicant must have graduated from a public university approved by the ministry of higher education in your country of origin. For private institutions, qualification is determined when the file is reviewed.
Also Read: How To Write A Scholarship Essay On Career Goals
How to Apply for University of Laval Masters Scholarships
There is no form to complete for master's level scholarships. Applicants are selected by using information from admission applications received by Université Laval.
To be recognized, you must submit a complete application for admission to the University no later than the deadline of the target semester.
For additional information and to apply, visit the University of Laval scholarship page
Application Deadline
The application for the scholarship is February 1, 2022.
You may want to explore other trending scholarships in Canada for international students
In order not to miss out on prompt updates from careerinfos.com, enter your email address below and hit the subscribe button beneath.
A confirmation link will be sent to your inbox or check your spam mails if its not in your inbox. Make sure you click the link to confirm your subscription in order not to miss any updates from this blog. All comments (related to the post above) should be dropped via the comment section below.