Scholarships for College Freshmen 2023
Apply For Top Freshmen Scholarships
Many respectable "scholarships for college freshmen" are available. Scholarships are one of the most effective ways to reduce your student loan debt and graduate with little or no debt. For students, their freshman year of college is a year of many changes: a new school, more difficult classes, and greater freedom.
Make sure to read through this post for more information about scholarships for college freshmen.
Scholarships for College Freshmen
In today's world, attending college means spending five times as much on your education as you would have spent 30 years ago, resulting in debt as student loans are withdrawn.
It's important to remember that your tuition bills begin in your first year of college. While most college freshmen are preoccupied with academics and college life, you can gain a jump start by applying for available college freshmen scholarships. You may want learn about courses to study for jobs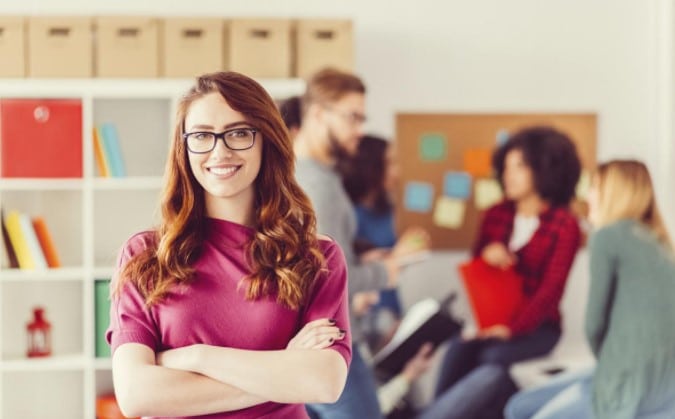 Applying for Scholarships
You must renew your FAFSA each year if you receive need-based financial aid from your college. This will keep you eligible for need-based assistance such as grants, student loans, and work study.
Work study jobs or other part-time work can also be a great opportunity to get money to spend or put toward tuition.
Some merit scholarships, both from private organizations and from your college, need a certain GPA or amount of credits to be renewed.
List of Open College Freshmen Scholarships

S/N
Freshmen Scholarship
Scholarship Details

1

"Be Bold" No-Essay Scholarship

The scholarship focus is to recognize the candidate with the most daring profile.

2

The foundation provide $5,000 to four students who are going through financial difficulties in order to help them pay for their education.

3

This initiative is committed to societal progress through the harmless arts, and it offers different grants, scholarships, and other student-assistance initiatives each year.

4

The scholarship is given to a worthy high school or undergraduate student who is working hard to accomplish their goals. The perfect applicant will have a strong sense of purpose in life and be able to express what inspires them to be the greatest version of themselves.

5

The Larry F. Ball Memorial Scholarship is one of the organization's endowment through which female Ohio residents can acquire important tuition aid.

6

The initiative is deliberated to help two black students in their pursuit of a career as a mental health professional.

7

This is one viable meduim used by National Aids Memorial to circulate its goal.

8

Supervised by the state of Delaware, provides a valuable scholarship opportunity.

9

Cat Zingano Overcoming Loss Scholarship

Designed to assist a student who has lost a close family member, legal guardian, or loved one and needs financial help to complete their education.

10

The scholarship provides $2,500 to four refugee, immigrant, or first-generation students to further their education. The scholarship is considered to help the less poor, as everyone deserves the chance to further a higher education degree.

11

Conscious Consumer Scholarship

aim to indicate the importance of saving money and being strategic of your spending patterns.

12

Provides an excellent means for students in need to obtain up to $25,000 apiece, all the way through a bachelor's degree program.

13

The initiative was founded to help in the closing of the gender gap in mathematics.

14

Focuses to allow students to contemplate on their experiences growing up in the modernized age.

15

The scholarship focuses to authorize and promote Asian American women from immigrant backgrounds who have experienced discrimination.
Related: Apply For Fully Funded Scholarships Abroad
In order not to miss out on prompt updates from careerinfos.com, enter your email address below and hit the subscribe button beneath.
A confirmation link will be sent to your inbox or check your spam mails if its not in your inbox. Make sure you click the link to confirm your subscription in order not to miss any updates from this blog. All comments (related to the post above) should be dropped via the comment section below.