South Africa Student Loans
How to Apply for Student Loan In South Africa
South Africa Student Loans are made available to students studying in South Africa. In this post, you'll learn how to apply for a student loan in South Africa.
Many financial organizations provide loans to deserving students to help them pay for their studies and other related educational expenses. Unless a waiver is granted, these debts, like all others, must be repaid.
South Africa Student Loans
Students applying for a student loan must pay the interest on the loan while in school and then repay the capital after they graduate. The interest rate on a loan varies based on the financial institution from which a student borrows. Before applying for a loan, students and sponsors should examine the interest rate and the student's eligibility status.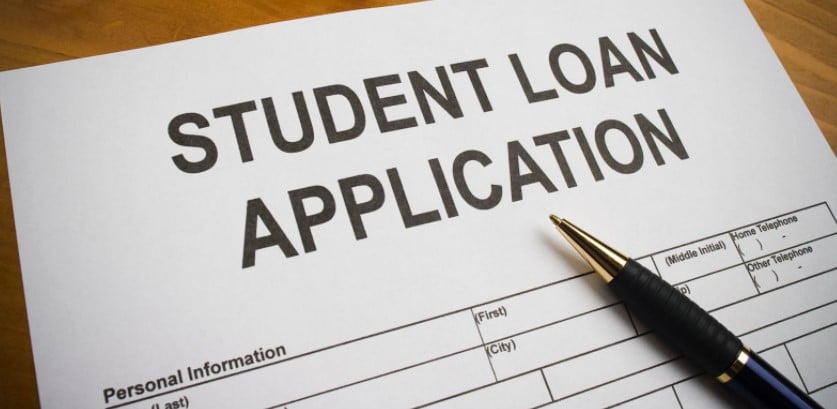 Where is the loan disbursed?
A student loan is normally paid directly to the university where the student is pursuing his or her studies, which is confirmed by giving documentation of acceptance and registration to study at a higher institution.
Related: Financial Aid For International Students In USA
Who is Eligible for Student Loans in South Africa?
The loan is accessible to full-time students. Full-time students are deemed unemployed, and as a result, they will be required to provide a guarantee. A surety bond will be required of the surety.
Getting A Surety For South Africa Student Loans
A surety is a person who guarantees another party's debts. A surety is an organization or someone who agrees to pay the obligation if the debtor policyholder fails or is unable to make the payments.
Also Read: Study In Canada For Free
How to Apply for Student Loan In South Africa
These are the most laudable loan offers offered to students in South Africa from famous financial institutions:
Loan Offers For Students In South Africa
ABSA Loan
FNB Student Loan
Funza Lushaka Bursary
Nedbank Student Loan
Standard Bank Student Loan
ABSA Student Loan
You must be a South African or a permanent South African resident who earns more than R3000 per month to be eligible for this loan. The loan is available to anybody who falls into one of the following categories:
A parent, with proof of tangible income.
Guardian or sponsor, with proof of tangible income.
A part-time student who has a full-time job with proof of tangible income.
ABSA loan is available to a full or part-time student studying at any of the following institutions:
Who Can apply for ABSA Study loan?
ABSA study loans are accessible to undergraduate and postgraduate students who are enrolled in a programme that lasts longer than two months. The customer's risk and affordability are two of the most important factors in obtaining this loan.
Requirement For ABSA Student Loan
You are required to add to your loan application the following:
Prescribed textbooks,
Tuition fees including your registration,
Accommodation (Only full-time students who are not living with family),
Proof of residential address such as a municipal or rates bill,
Computer equipment required for your studies,
A valid South African ID document or Smart card,
Your last three months' payslips or bank statements,
Proof of study in the form of a final letter of acceptance or proof of registration,
Evidence of course costs for the year of study (invoices/statements); For second and subsequent years of study,
Proof of the previous years' academic results to ensure the student is permitted to continue studies are very
crucial documents in your loan application.
How To Apply For ABSA Loan
You may apply at any ABSA branch or ABSA Student Bureau, or you can phone them at 0860100372.
ABSA Loan Repayment
You can choose to repay your ABSA loan in capital and interest or interest-only for 12 months, just like any other student loan in South Africa. When you add to an existing study loan, you can only pay interest for the next 12 months.
FNB Student Loan
FNB Life Start Student Loans are available in amounts ranging from R4,000 to R80,000. The loan will be given based on the amount you require and your capacity to repay it. Borrowers may get a tailored interest rate from FNB. Tuition costs, on-campus housing, and textbooks are all covered by the student loan. Each year, students must reapply for a student loan, and credit is granted based on affordability and credit evaluations.
FNB Student Loan Eligibility
The FNB loan qualifying conditions are nearly identical to those of other well-known loan providers in South Africa. Before applying, applicants must meet the following minimum requirements:
Must be a South African citizen.
Applicants must be 18 years or older.
Registered to study at a recognised tertiary institution in SA but the sponsor must earn at least R 6000/month.
How To Apply For FNB Study Loan
You can apply in person at your local FNB branch or online at https://www.fnb.co.za/Sales/salesmain.jsp.
Following your online application, FNB will often require paper copies of your documents. As a result, be ready to supply them.
Required Documentation For FNB Study Loan
The following documents will be required to be submitted with your application:
ID document (plus a copy),
Parents/ sponsors ID document (plus a copy),
Parents/ sponsors Latest payslip (1 month if FNB customer OR 3 months if not an FNB customer),
Recent utility bill,
Proof of registration at a tertiary institution,
Breakdown of fees due to the tertiary institution.
Paying Back FNB Study Loan
As previously stated, students will only be expected to repay the interest while in school, with the remainder of the loan due after graduation. Before capital payments are due, there is a 6-month grace period.
Funza Lushaka Bursary
Funza Lushaka Bursary is another bursary that acts as a loan to South African students. This bursary program is for eligible students who are pursuing a teaching degree and need financial assistance. The bursary will cover the majority of the recipient's essential expenditures, such as tuition, housing, meals, books and learning materials, and, if feasible, a small stipend for monthly living expenses.
Bursary awardees must subsequently teach in public schools for the same amount of time as the bursary they earned. They are allocated to a school and are unable to pick which school they will join since the assignment is based on priority.
Facts About Funza Lushaka Bursary Program
These are the details you should be aware of before applying for the Funza Lushaka Bursary Program.
Applicants who have a criminal record, have been charged with misconduct or are dismissed from work are not qualified.
Higher Education Institution employees and their immediate families are not accepted.
An online application is a MUST. No hard copies are accepted by the programme.
Printing of the completed on-line application is a MUST.
Anyone who already has other teaching qualifications do not qualify.
How To Apply For Funza Lushaka Bursary.
An online application is a must.
Go to www.eservices.gov.za
Register your online profile by providing your details.
Login your username and password to the system.
Once logged in, go to the e-services menu and choose Funza Lushaka Bursary.
Click on the application many, follow the steps and complete all the required fields with accurate information.
Accept the confirmation declaration and receive feedback on the status of the application through email.
Print the completed online application and submit to the university where you are accepted and registered.
Accompany the application form with certified copies of your ID and your academic records
Accompanying documents must be submitted to the applicant's university coordinator, otherwise, the application will be rejected.
Eligibility and requirements for Funza Lushaka Bursary.
Applicants may visit https://allbursaries.co.za/education-bursaries-south-africa/funza-lushaka-bursary-programme/ to examine their qualifying status and what is expected of them, as opposed to other student loans in South Africa.
Related: Best Medical Schools In South Africa
Nedbank Student Loan
Tuition costs, textbooks, on-campus housing, and other study-related equipment are all covered by the Nedbank student loan.
Nedbank Student Loan Eligibility
Before applying, applicants must meet the following minimum requirements:
Applicants must be a South African citizen.
Must be admitted to study (part-time or full-time) at a recognised tertiary institution.
Surety/ sponsor must have a Nedbank transactional bank account.
Surety/ sponsor must have a good financial standing/ credit record.
How To Apply For Nedbank Student Loan
Applications must be submitted at a Nedbank branch near you. Those who are enrolled full-time and have a sponsor must apply with their sponsor in person.
Required Documents For Nedbank Student Loan
With your application, you must include the following supporting documentation:
Identify Document (plus a certified copy),
Marital status declaration,
Latest academic record/ Matric results,
Proof of study expenses (tuition, accommodation, books etc) – Invoice/ Statement,
Evidence of tertiary registration or acceptance,
Proof of life insurance cover,
Evidence of residence (FICA),
Cohabitation form from Nedbank branch,
3 months latest bank statements (non Nedbank clients only),
Latest payslip,
Income and Expenses statement.
Paying Back Nedbank Study Loan
In comparison to other loan-giving financial institutions in South Africa, Nedbank offers flexible repayment options and reasonable interest rates on study loans. Your sponsor, or you if you are a part-time student, will begin paying the interest on your student loan once you begin your studies. If students participate in articles, community service, or internship programs after graduation, they may be eligible for a payback grace period.
Also Read: How To Become A Nurse In South Africa
Standard Bank Student Loan
Student loans from Standard Bank are used to pay for tuition, books, study equipment, and housing (this only applies to full-time students who are not residing with their parents).
Tuition costs will be paid directly to the institution's account, while housing expenses will be paid to the place of living. The remaining cash will be put into the students' Standard Bank international account for further study expenditures.
Because study loans are only available for a limited time, students must reapply each year.
Eligibility For Standard Bank Study Loan
Before applying, applicants must meet the following minimum entrance requirements:
Have registered to study at an accredited tertiary institution in South Africa
Studying towards a certificate/ diploma/ degree/ postgraduate degree or diploma qualification
Passed the previous year of study (usually Matric).
For diploma and degree studies, your surety must earn at least R 3000/ month.
For certificate and other studies, your surety must earn at least R 5000/ month.
You will need a surety if:
You are under 18 years old.
Studying full-time.
You are studying part-time and earning less than R 5000/ month.
How To Apply For Standard Bank Student Bank Loan
Apply online at Standard Bank website or apply in person at the closest Standard Bank branch.
To find out if you qualify for a Standard Bank student loan before applying visit the student loan section for additional details
Paying Back Standard Bank Study Loan
The surety for a full-time student must pay back the monthly interest while the student is enrolled, and the student must repay the loan upon graduation. If you don't complete your education, you'll have to pay back the loan right away.
Part-time students must repay the loan with a monthly debit order once they begin their education.
If you are South African, you may want to apply for FirstRand Oxford African Scholarship, or loan for international students in Canada.
In order not to miss out on prompt updates from careerinfos.com, enter your email address below and hit the subscribe button beneath.
A confirmation link will be sent to your inbox or check your spam mails if its not in your inbox. Make sure you click the link to confirm your subscription in order not to miss any updates from this blog. All comments (related to the post above) should be dropped via the comment section below.