Barbara Finlayson Music Scholarships
Apply for Barbara Finlayson Music Scholarships
Barbara Finlayson Music Scholarships at Victoria University of Wellington in New Zealand is open for application for the 2022/2023 academic session.
This is a fantastic news for everyone interested in studying in New Zealand. The Barbara Finlayson Music Scholarships application process is now underway at Victoria University of Wellington in New Zealand. In this post, we'll go through the scholarship's value, eligibility, and application procedure in in detail.
Barbara Finlayson Music Scholarships
Barbara Finlayson Music Scholarships Victoria University of Wellington in New Zealand is offered for Master degree in the field of Music. The scholarship is offered through the Victoria University Foundation to students of violin, viola, and violoncello at New Zealand School of Music (NZSM) at any level.
The scholarships at Victoria University of Wellington aims to fund postgraduate level studies of the candidates.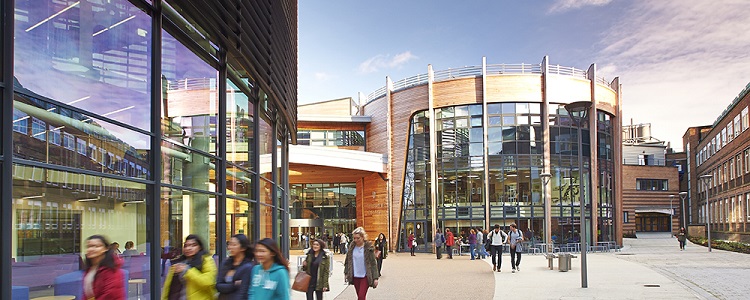 Victoria University
The institution is known for its law, humanities, and several scientific disciplines programs, as well as a diverse range of other courses. However, first-year enrollment in all courses is open, while second-year enrollment in select programs (e.g., law, criminology, creative writing, architecture, and engineering) is limited.
Victoria University of Wellington is comprised of three campuses that are dispersed around Wellington. It has a presence in Auckland as well. All nations are eligible for the scholarship.
Related: New Zealand Government Scholarship 2022
Worth of Barbara Finlayson Music Scholarships
All successful candidates will receive an award of NZD 14,000 per year to fund the postgraduate study, travel, accommodation, and some other expenses.
The applicants are expected to write a letter of thanks to the donor or donor's representative on the receipt of the award.
The value of the scholarship is Partial Funding.
Eligibility Criteria
To be qualified for scholarships;
Each candidate can be New Zealand citizens, permanent residents, or international students.
Candidate who are NZSM string staff can also apply for these scholarship.
Applicant applying for the scholarship should submit a supporting letter. This should state the reasons for their application and the nature of the studies.
The candidates should also submit references and budget covering expenses to be qualified for the scholarship.
How to Apply for Barbara Finlayson Music Scholarships
If you are interested in the scholarship, visit Victoria University of Wellington on wellingtonscholarships.communityforce.com to apply.
Completed online application must be submitted by 4.30 pm on the closing date. Late or incomplete applications will not be accepted.
Any required supporting documentation (including references) must also be received by 4.30 pm on the application deadline in order for the application to be considered.
Applications will normally open one month before the closing date. If no application link is provided below, check back again closer to the closing date.
Application Deadline
The application deadline for scholarships is November 15, 2021.
Visit Victoria University official website for additional information and to apply.
You may want to explore other New Zealand Scholarship options
In order not to miss out on prompt updates from careerinfos.com, enter your email address below and hit the subscribe button beneath.
A confirmation link will be sent to your inbox or check your spam mails if its not in your inbox. Make sure you click the link to confirm your subscription in order not to miss any updates from this blog. All comments (related to the post above) should be dropped via the comment section below.