University of Otago Doctoral Scholarships 2023/2024
How To Apply For University of Otago Doctoral Scholarship
University of Otago Doctoral Scholarships is open for application for International Students.
In this article, we will go over the details of this scholarship, its value, and the application procedure in depth.
About University of Otago Doctoral Scholarships
The Doctoral Scholarships 2023/2024 at the University of Otago are fully financed PhD scholarships for foreign applicants. International students interested in pursuing a PhD degree at the University of Otago in New Zealand are encouraged to apply for the academic year 2023/2024.
Please note that the Doctoral Scholarship is available to applicants who wish to pursue a PhD degree at the University of Otago in any discipline. Candidates must, however, fulfill all of the qualifying standards in order to be considered for a spot in the offer as well as a scholarship at the institution. The scholarship has a one-year program term.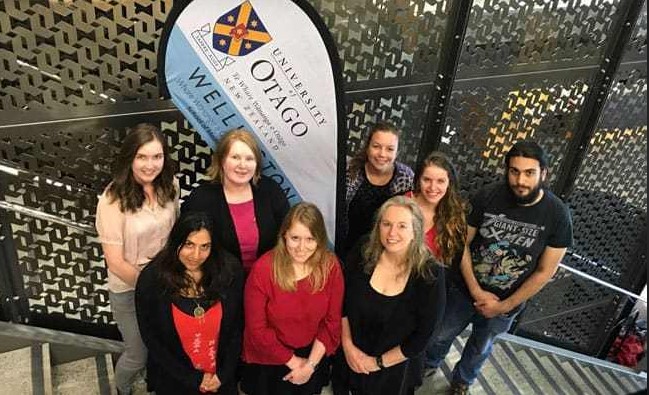 Worth of University of Otago Doctoral Scholarships for International Students
The University of Otago Doctoral Scholarships will grant a stipend of NZ$ 27,000 each year, as well as a 36-month domestic tuition fee free, excluding student services fees and insurance.
Professional Doctorates (DClinDent, DMA, DBA, EDd) – NZ$27,000 stipend per annum and a tuition fee remission for up to 36 months at the domestic rate (excluding student services charge and insurance).
Annually, up to 200 scholarships are available.
Related: International Water Centre Scholarships
Eligibility Criteria
Each candidate must meet all of the following conditions to be considered for a University of Otago Doctoral Scholarship:
Competence in English Language.
These scholarships are open to people from all across the world.
The applicant must have earned a Master's degree through coursework and a thesis. The grades of all linked advanced level papers that contribute to the degree and thesis, on the other hand, are important.
Each candidate must have the ability to do research or a track record of doing so.
The applicable Head of Department's advise, recommendation, and/or ranking.
You must have an approved New Zealand student visa
Please note that both domestic and foreign students are eligible to apply for Otago University's Doctoral Scholarships. International students, on the other hand, will be given the scholarship at the domestic rate.
How to Apply
To apply for a University of Otago Doctoral Scholarship, please follow the procedures below:
Each applicant must apply for the University of Otago's Doctoral Scholarships using the eVision portal on the university's website.
You will receive an alert in your student portal once you have applied for admission to your program, encouraging you to apply for a scholarship.
Application Deadline
The deadline for applying for these scholarships is still open, and the good news is that you can apply at any time.
Visit University of Otago official website for additional information and to apply for the Doctoral Scholarships.
You may want to explore other scholarships options
In order not to miss out on prompt updates from careerinfos.com, enter your email address below and hit the subscribe button beneath.
A confirmation link will be sent to your inbox or check your spam mails if its not in your inbox. Make sure you click the link to confirm your subscription in order not to miss any updates from this blog. All comments (related to the post above) should be dropped via the comment section below.