Belgian Student Visa
How To Apply For a Belgian Student Visa
Belgian Student Visa is now being sought after by most immigrants. Are you an international student looking to study in Belgium, and you are thinking about how to obtain the Belgian Student Visa?
Regarded by many foreign students as an exceptional place for studies, Belgium provides a broad multicultural environment and great academic chances, as the nation has a lot of top universities included in prestigious global rankings.
Belgian Student Visa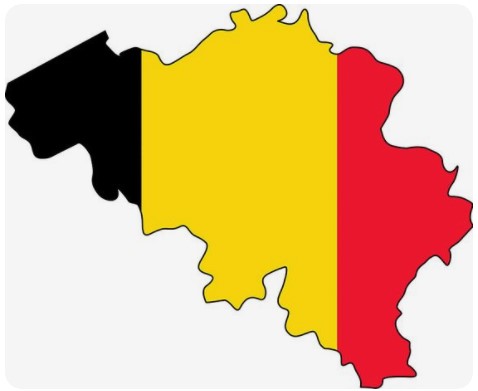 As a multilingual nation with various regions speaking French, Dutch and German, English is also broadly spoken in the big cities of Belgium and many university programs are delivered in this language.
If you want to school in Belgium, the exciting news is that not all foreign students need a Belgian Student Visa. Keep on reading this article to discover if you need a visa and how you can obtain it.
Apply to a Belgian School and get your Admission Letter
If you're still not certain where you want to school in Belgium, you will have to make a decision before you can begin your Belgian Student Visa application procedure. After getting accepted at a university in Belgium, you'll obtain an admission letter needed for the visa application.
Listed below are some of the most popular fields in Belgium
Masters degrees in;
Political Science in Belgium
Economics in Belgium
Electrical Engineering in Belgium
Computer Sciences in Belgium
International Business in Belgium
Consider some of the best schools in Belgium
University of Leuven
University of Antwerp
Ghent University
University of Liège
Vrije Universiteit Brussel (VUB)
Discover what type of visa you require to study in Belgium
To study in Belgium, foreign students might require a visa and a residence permit. But how do you find out if you require a Belgian Student Visa or not? It is based on your nationality and the length of your program:
Candidates from the EU/EEA and Switzerland do NOT require a visa or a residence permit.
Non-EU/EEA candidates have to apply for a D visa if they plan to remain in Belgium for 90 days or less. If the duration of their program is longer, they have to put in for the D visa and they accompany it with an application for a residence permit.
Recommended:
German Student Visa Application
When and where to apply for the Belgian Student Visa?
Submit application for a Belgian Student Visa at the local Belgium consulate or embassy in your home nation.
For a long duration student visa/residence permit, it is suggested that you make an appointment at the embassy a minimum of two months prior to your departure.
For a short duration visa, fix an appointment a minimum of 3 weeks prior to your departure.
Here is a list of Belgian embassies and consulates globally
Tips About  Visa Application in Belgium
Examine the opening hours for submitting a visa application.
At some consulates/embassies, you can submit an appointment online by sending an e-mail to the embassy and submit the needed documents. You will get an answer within the following 2 working days with a verification of your appointment.
Notify the embassy in the event you want to cancel or adjust your appointment.
The handling of your visa application can take between a few weeks to over 3 months based on your nationality, the duration of your program, and how many people put in for a visa. The earlier you begin your application, the better.
Required Credentials for the Belgian Student Visa Application
Passport (valid for another three months after the visa expires)
Two original visa application forms
Admission letter from a Belgian school (typically the original document plus two copies)
Copies of educational certificates
Cover/motivational letter
Evidence of adequate financial means to fund all your expenses during an academic year (670 EUR per month)
A medical certificate
A certificate of good demeanour (or the local equivalent) if you are above 21 (with fingerprinting)
Visa application fee (70 EUR for short duration visa and 210 EUR for long duration visa)
Other documents may be demanded by the embassy or consulate.
In order not to miss out on prompt updates from careerinfos.com, enter your email address below and hit the subscribe button beneath.
A confirmation link will be sent to your inbox or check your spam mails if its not in your inbox. Make sure you click the link to confirm your subscription in order not to miss any updates from this blog. All comments (related to the post above) should be dropped via the comment section below.