Graduate Institute Geneva Scholarships
Apply For The Graduate Institute Geneva Scholarships
Graduate Institute Geneva Scholarships in Switzerland is currently accepting applications from eligible applicants for 2022/2023 academic session.
There is a terrific opportunity, if you want to pursue an education in Switzerland. In Switzerland, applications for Graduate Institute Geneva Scholarships are now being accepted. In this post, we'll go through the scholarship's value, eligibility, and application procedure in in detail.
Graduate Institute Geneva Scholarships
Middle East and African students are eligible for the Scholarships in Switzerland. The grant also permits students to pursue Masters and PhD programs at the Graduate Institute of International and Development Studies in any subject.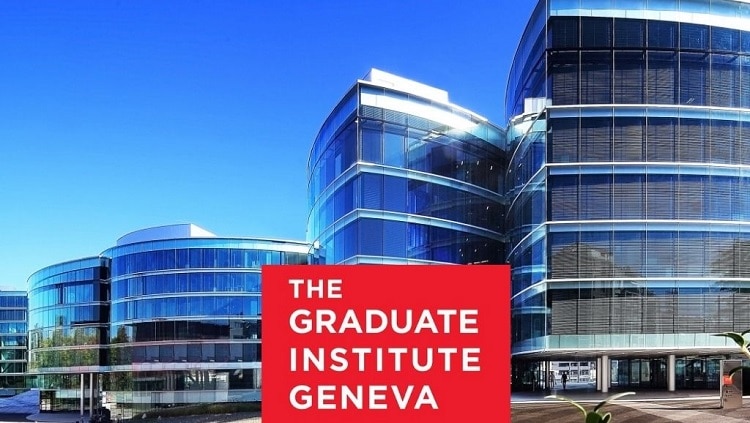 Graduate Institute of International Studies
The Graduate Institute of International and Development Studies, previously known as Institut des hautes études internationales abbreviated IHEID, is a government-approved postgraduate institution of higher education in Geneva, Switzerland.
The Graduate Institute of International Studies was founded in 1927 and is the oldest school of international relations in continental Europe, as well as the world's first graduate institute dedicated only to the study of international affairs.
Related: IMSOGLO Scholarships for International Students
Worth of Graduate Institute Geneva Scholarships
The Graduate Institute is dedicated to assisting outstanding academics from all across the world. In varied amounts, financial aid packages may include cost-of-living scholarships, tuition reductions, and/or a paid employment. Aid is distributed based on both financial need and academic merit. Students who match specified eligibility criteria can apply for a variety of unique scholarship possibilities.
Eligibility Criteria
Applicants must have a diploma from a Middle East or African university or hold citizenship of a MEA country.
You must also demonstrate financial need and an exceptional academic interest and performance to be qualified for Graduate Institute Geneva Scholarships.
How to Apply
Each candidate must send their application to one of the institution's program and complete the financial aid form.
Visit the Graduate Institute of Geneva scholarship page for additional information to apply
Application Deadline
The application deadline for these scholarships is January 1, 2022.
You may want to explore other European scholarships for international aspirants
In order not to miss out on prompt updates from careerinfos.com, enter your email address below and hit the subscribe button beneath.
A confirmation link will be sent to your inbox or check your spam mails if its not in your inbox. Make sure you click the link to confirm your subscription in order not to miss any updates from this blog. All comments (related to the post above) should be dropped via the comment section below.