Master of Transportation Sciences Scholarships
Apply For The Master of Transportation Sciences Scholarships In Belgium
Master of Transportation Sciences Scholarships for Students from Developing Countries at Hasselt University Belgium is open for application for the 2022/2023 academic session
If you're thinking of studying in Belgium, this is good news! Hasselt University is presently accepting applications for Master of Transportation Sciences Scholarships for students from developing countries. In this post, we'll go through the scholarship's value, eligibility, and application procedure in detail.
Master of Transportation Sciences
The Master of Transportation Sciences is pleased to announce a call for applications for the ICP program 2022 'ROAD SAFETY IN LOW AND MIDDLE INCOME COUNTRIES.' The International Course Program (ICP) annually awards scholarships to twelve students from developing countries to pursue an MSc in Transportation Sciences with a focus on Road Safety. The initiative, however, is two years long and focuses on road safety in poor nations.
Students are typically taught to recognize transportation and road safety issues in order to develop innovative solutions based on a three-pillar approach: the individual dealing with human behavior in traffic and how to control it, the environment creating self-explanatory roads and infrastructure that reduces crash impact, and societal norms and translation into policy and enforcement measures.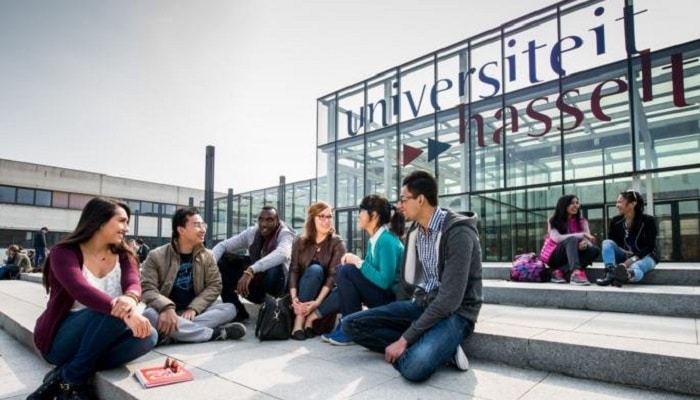 Hasselt University
The University is a public research university in Hasselt, Belgium, with campuses in Diepenbeek and Hasselt. It was founded as the Limburgs Universitair Centrum in 1971. (LUC). The name of the university was changed to Hasselt University.
The university is a prestigious institution with a strong international focus. It stands for outstanding educational opportunities, cutting-edge research in leading subjects, and a strong dedication to innovation and entrepreneurship.
Hasselt University is ranked 65th among universities under 50 years old in the Times Higher Education ranking. The institution is ranked among the top 351–400 universities in the world by the Times Higher Education Ranking 2020.
Related: College of Europe Masters Scholarships In Belgium
Worth Of Scholarship
The scholarship provides a monthly allowance of € 1150 for food, transportation, personal costs, and housing. 1 time payment of € 150 for indirect travel costs, 1 time payment of € 850 for logistical allowance, overseas travel, and tuition fee
Eligibility for Master of Transportation Sciences Scholarships
To be qualified for the scholarship:
Your maximum age be 35 on 1st January 2022.
Must be from any of these countries:
Countries Eligible For The Scholarship

Benin
Burkina Faso
Burundi
DR Congo
Ethiopia
Cambodia
Philippines
Indonesia
Palestinian Territories
Vietnam
Guinea
Cameroon
Madagascar
Mali
Morocco
Mozambique
Rwanda
Senegal
Tanzania
Uganda
Zimbabwe
South Africa
Niger
Bolivia
Cuba
Ecuador
Guatemala
Haiti
Nicaragua
Peru
Kenya
How to Apply for Master of Transportation Sciences Scholarships
If you are interested in scholarship and eligible, visit Hasselt University official website for additional information and to apply.
Please note that by Feb 1, 2022, we need to have a completed online application and hard copies of legalized degree certificates and academic transcripts by post.
Application Deadline
The application deadline for the scholarship is February 1, 2022.
You may want to explore other trending scholarships in Europe
In order not to miss out on prompt updates from careerinfos.com, enter your email address below and hit the subscribe button beneath.
A confirmation link will be sent to your inbox or check your spam mails if its not in your inbox. Make sure you click the link to confirm your subscription in order not to miss any updates from this blog. All comments (related to the post above) should be dropped via the comment section below.