University of Twente Scholarships for Masters Students
Apply For University of Twente Scholarships
University of Twente Scholarships for Masters Students in Netherlands for the 2022/2023 academic session is currently ongoing.
If you want to study in the Netherlands, there is some good news. University of Twente Scholarships for Masters Students is accepting applications from suitable applicants. In this post, we'll go through the scholarship's value, eligibility, and application procedure in in detail.
The University of Twente
Several central rating tables have ranked the University of Twente among the top 250 universities in the world. Furthermore, Keuzegids Universiteiten, the most significant national university rating, named the university the finest technical university in the Netherlands.
Under the umbrella of 4TU, the institution collaborates with Delft University of Technology, Eindhoven University of Technology, and Wageningen University and Research Centre, as well as being a member of the European Consortium of Innovative Universities (ECIU).
University of Twente Scholarships
The University of Twente Scholarships are for outstanding students from both EU/EEA and non-EU/EEA countries who are applying to the University of Twente for a graduate degree (MSc). The University of Twente is a Dutch public technical university based in Enschede.
The scholarship for exceptional students which means that you belong to the best 5 to 10 percent of your class.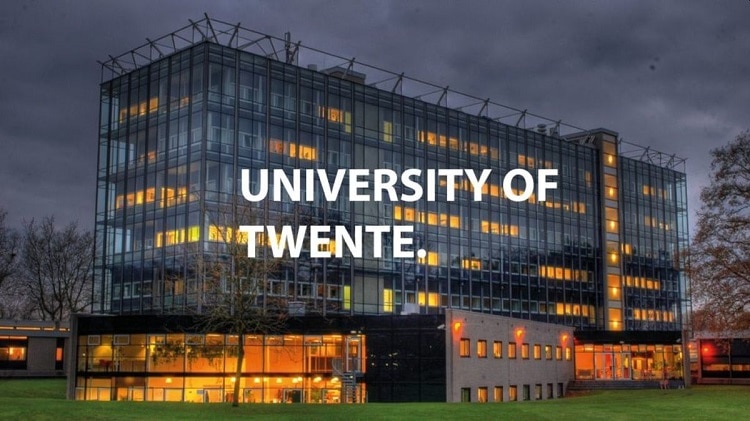 Worth of Scholarships for Masters Students
Each student will receive € 3,000 – € 22,000 for one year (approximately 50 scholarships available). So if you have applied for a two-year program, ensure you read the information about two-year study program below.
You should also have a look at the overview of the estimated costs of living when studying at the University of Twente (excluding tuition fees).
Please note that this scholarship is meant as a compensation for study related costs. It is up to the scholarship applicant to decide how to spend the money as no cost like tuition fees will be paid on your behalf.
Related: Holland Bachelors and Masters Scholarship
Eligibility Criteria
To be qualified for the University of Twente Scholarship, you should meet all the below criteria:
You will need to gain an admission letter first.
Must have been (provisionally) admitted to one of the qualifying University of Twente Master program starting in the academic year 2022/2023 (September). Please note that after the completion of your application, it may take up to 8 weeks before you receive the results.
You must have a student number.
Must have not graduated from a University of Twente (under)graduate program to be qualified.
You must also obey the conditions for obtaining a Netherlands student visa (if applicable).
You are not qualified for a Dutch study loan.
How to Apply
You have to apply for a Master's programme first. Once you applied for a Master's programme and received a (conditional) admission letter, you can apply for the scholarship with your student number.
To apply for these scholarship, click here.
Application Deadline
The application deadline for University of Twente Scholarships is February 1, 2022.
Visit University of Twente official website for additional information and to apply
You may want to explore other scholarship opportunities in Europe
In order not to miss out on prompt updates from careerinfos.com, enter your email address below and hit the subscribe button beneath.
A confirmation link will be sent to your inbox or check your spam mails if its not in your inbox. Make sure you click the link to confirm your subscription in order not to miss any updates from this blog. All comments (related to the post above) should be dropped via the comment section below.