Uppsala University Global Scholarships
Apply For Uppsala University Global Scholarships In Sweden
Uppsala University Global Scholarships in Sweden is open for application from eligible applicants for 2022/2023 academic session.
If you want to study in Sweden, this is fantastic news. In Sweden, applications for Uppsala University Global Scholarships are now being accepted. In this post, we'll go through the scholarship's value, eligibility, and application procedure in in detail.
Uppsala University Global Scholarships
Some scholarships are only available to students applying to one of Uppsala University's Master's programs, while others are available to both Master's and Bachelor's students. Some scholarships are open to all inhabitants of countries outside of the European Union (EU)/European Economic Area (EEA) or Switzerland, while others are exclusively available to citizens of certain countries.
The scholarships are exclusively available for on-campus programs in Uppsala or Gotland, as well as for courses taught primarily at Uppsala University. Scholarships are only available for programs for which you apply through universityadmissions.se.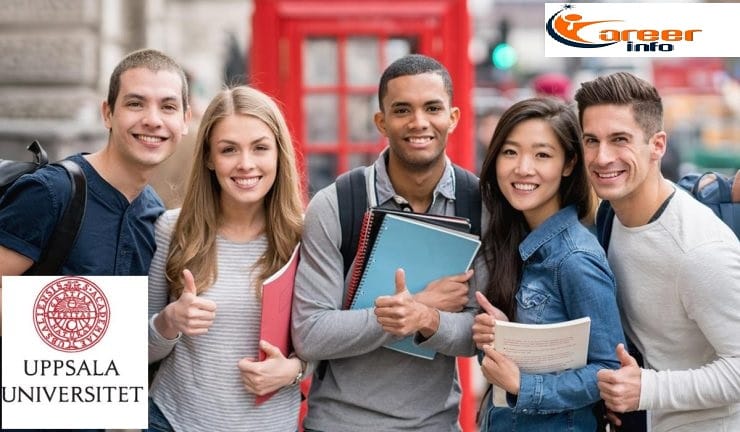 Uppsala University
Uppsala University is a Swedish public research university located in Uppsala. It is the oldest university in Sweden and the Nordic nations, having been established in 1477. Gratiae veritas naturae is the university motto.
The institution was founded amid the development of Sweden as a strong power at the end of the 16th century, and was provided financial stability in the early 17th century thanks to a significant contribution from King Gustavus Adolphus.
In historiography, literature, politics, and music, Uppsala University holds a significant historical role in Swedish national culture, identity, and the Swedish establishment. Uppsala was the birthplace of most characteristics of Swedish academic culture, such as the white student hat.
Uppsala University is one of the most well-known institutions in the Nordic region, and it is frequently ranked among the top 100 universities in the world by several rating organizations. For example, the university has been ranked among the top 80 universities in the world by the Academic Ranking of World Universities for more than 10 years.
Related: Swedish Institute Scholarships For Global Professionals
Worth of Uppsala University Global Scholarships
The scholarships will cover the full cost of tuition fees for studies at the university.
Eligibility Criteria
To be qualified for the scholarship:
You must be a citizen of a country outside the EU/EEA and Switzerland.
Each candidate must display academic talent and interest in being in an educational environment to be eligible for Uppsala University Global Scholarships.
Applicants can only be awarded a scholarship for a Master's program at Uppsala University chosen as first priority (the program which you have rated the highest of the four program you can choose at University Admissions).
You must have also applied for the Master's program before the University Admissions deadline to be qualified for the scholarship.
Each candidate must meet the entry requirements for the Master's program you applied for. Please note that the application fee and your complete supporting documents must be received by University Admissions before the deadline.
Non Eligible Courses
Transformative Learning and Sustainability
Religion in Peace and Conflict
Turkic Studies, Biology Genetic
Molecular Plant Science
Biology NABiS Nordic Master in Biodiversity
Systematics, or the
Joint Nordic Master's Programme in Environmental Law.
How to Apply
If you are interested in the Uppsala University Global Scholarships and you are eligible for the scholarship, please visit Uppsala University official website for additional information and to apply.
Application Deadline
The application deadline for the scholarship is February 1, 2022.
You may want to explore other trending scholarships in Europe
In order not to miss out on prompt updates from careerinfos.com, enter your email address below and hit the subscribe button beneath.
A confirmation link will be sent to your inbox or check your spam mails if its not in your inbox. Make sure you click the link to confirm your subscription in order not to miss any updates from this blog. All comments (related to the post above) should be dropped via the comment section below.